It is super exciting to host my first giveaway. I enjoy writing about parenting and sharing tips and tricks but it is fun to mix things up today with a contest.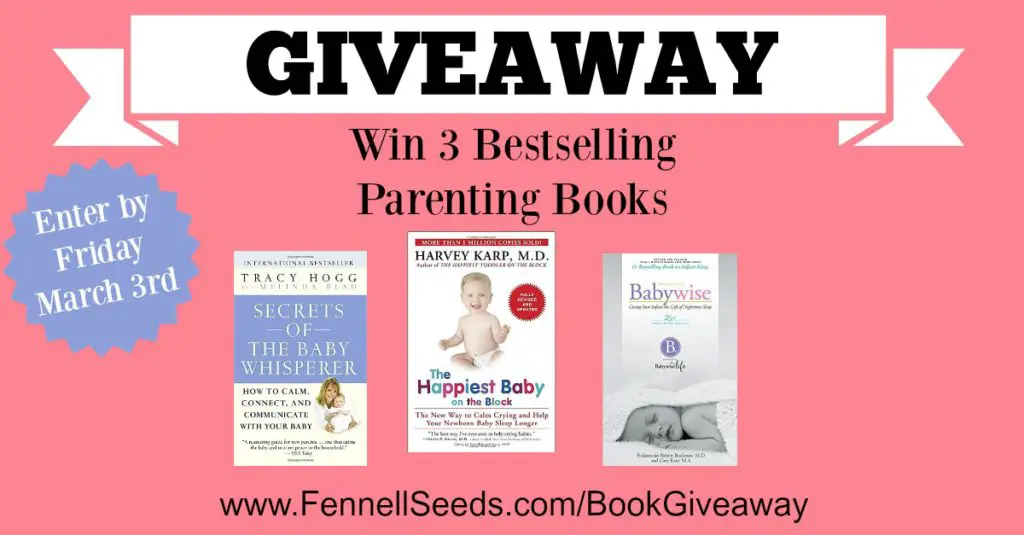 If this is the first time you are visiting this site, welcome!
I am a mom of twin boys and a little girl. We are super active and have a tendency to be way over scheduled. Even though I am a stay at home mom I really don't like staying in the house. The kids and I love to fill our time at classes, parks and sports practices. I love talking parenting with friends and learning all I can about raising our little ones. I am definitely not a perfect parent, I mess up often. That is why love talking and sharing with other moms for us to all learn and laugh at our mistakes together.
A few examples of articles at Fennell Seeds:
From help with newborns:
3 Great Tips to Keep Your Baby's Head from Getting Flat
5 Things You Need To Know About Having A Baby Boy
To older kid concerns:
Does Your Child Always Need The Last Word In Arguments? Here is What To Say.
Preschool Drop-off With A Clingy Child. Tips To Stop The Crying.
Plus lifestyle ideas:
How To Remove Sticker Residue From Your Clothes After Going Through The Wash
5 Fun Ways to Teach Cursive Handwriting at Home
If you haven't signed up already for the giveaway it is a simple process to enter your email address above to sign up for our parenting newsletter and you will be entered to win 3 bestselling parenting books. I will randomly draw a winner after the end of the contest. March 3rd is your last day to enter. I will update this post and send an email to the winner.
Parenting books are my jam. I am always trying to learn new ways to make things easier in our house and help get mom and baby on a great schedule. These 3 books are a great mix of advice for new moms.
3 Parenting Books Giveaway
1. The Happiest Baby on the Block by    – The most important thing you can learn from this book are the 5 S's on how to calm a baby. Also look into the DVD so you and your spouse can see first hand how to implement the techniques.
2. On Becoming Babywise by Robert Bucknam M.D. and Gary Ezzo  – The schedule and feeding ideas in this book are fantastic. Some people say it is controversial but I say take the bits of information out of the book that you find work for you and use your mom gut on everything else.
3. Secrets of the Baby Whisperer by Tracy Hogg – The Eat – Play – Sleep method is well-known now but I love the idea of figuring out what type of baby you have and how best to adjust and adapt to their needs and wants in order to feel content.
Overall things are always changing in our house. Just when I think I have a great schedule working something new changes things. That's when I read a new book to gain some fresh perspective and new ideas. It also keeps my kids on their toes. Ha!
Welcome to Fennell Seeds. I hope you enjoy. Please comment with your favorite parenting tips and tricks.