Do you have a child that just can't handle preschool drop-off? I have 3 children and my youngest is what is known as "Mommy's Girl" which is otherwise known to me as "She Won't Go to Anyone Else if Mommy is Around". It can be tiring and draining especially when school drop-offs become so difficult that you consider just not even taking her. Or leaving her with a trusted babysitter is so difficult that you find yourself not scheduling as many date nights.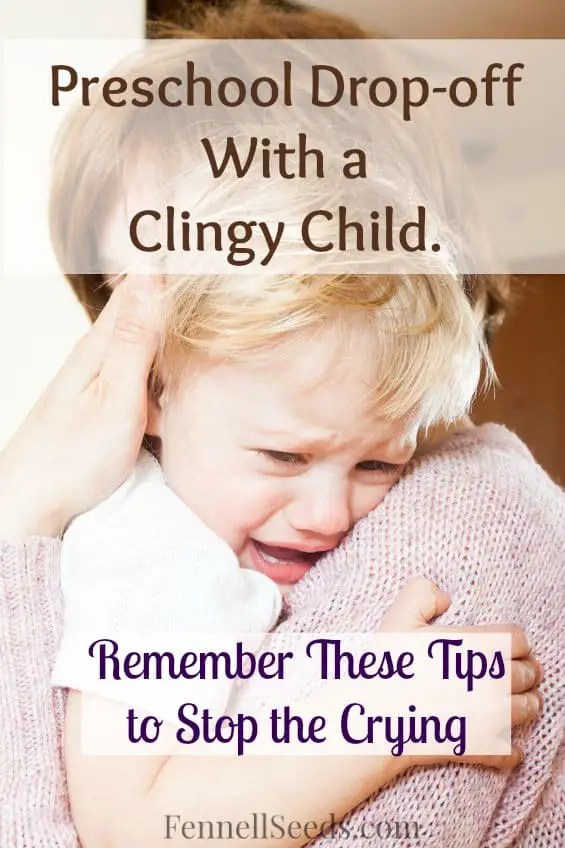 She only goes to preschool 3 days a week for half days. This is not very much but I believe is well needed for her social development and my sanity. 🙂 The process of leaving her at the door was getting more and more difficult instead of easier like everyone said it would at the beginning.
I know that she was having a good time once I left. The teachers told me it was like a little show for me and once I actually left the building she had  no problem getting involved with the activities and friends. Also, our babysitter would text me a picture of her moments after I would leave the house and I would see her happily playing with her toys. This let me know that it was all just a problem with transition at the door so I came up with a few things that I have helped tremendously.
Leave quickly! – This is the number one thing that I have to remember. I am also a people pleaser so I feel badly not saying a good hello to the teachers and other mothers at the door so I had to email the teacher to discuss that I would be starting to do a quick drop-off and that it wasn't that I didn't want to say hello to everyone but it would be easier on Britton if I just walked her in the room, gave her a quick hug and left immediately. The teacher was in full agreement that this would be extremely helpful and that she would help take her coat off and hang up her bag.
Have your husband be the last one out the door. – If you can work it out that another family member is the last one to leave it helps tremendously. When we have a babysitter come my husband and I plan for me to walk out the door first and for him to say the final goodbye by himself. I usually give a hug to all my kids and my husband stays seated with the kids so my daughter doesn't realize that this is the big goodbye. Then after I am out the door for a minute he does the last few instructions to the babysitter and he says the official goodbye to the kids. Britton loves her Daddy but doesn't freak out when he leaves. This also works at Sunday school. We both walk her in so I can say hello to the teachers but he walks her over to the toys and plays a little with her while I sign her in and then I walk out the door and a minute later he says the goodbye to her.
Bribe. – Yes, I know it sounds bad but really it is another word for positive reinforcement, right? 😉 This has worked extremely well for our daughter to start making drop-off a positive experience. She picks a toy that she wants to earn on Friday if she does all 3 preschool drop-offs without crying during the week. We have done a new outfit for her doll and We only had to do this 2 weeks in a row and she all of a sudden is walking into her preschool class room with no problem now. If she gives me any problems in the next few weeks we will do it again to remind her that it can be done and she will earn a small prize. This girl loves new toys!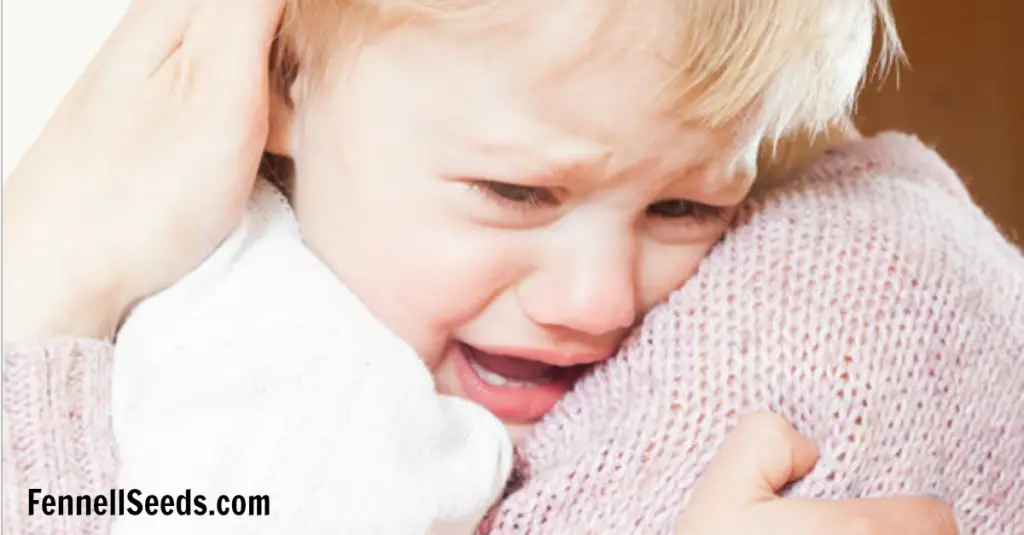 I must say that after 2 weeks of her earning a toy she is walking right into her classroom with ease. I have to remind myself to not linger and say a quick goodbye and all is well. Just using these tips for a couple weeks can really change the routine and helps your child to know that it can be a positive experience.
We all have these dreams of a lovely hug and a kiss goodbye with even a little wave but sometimes it takes some work to get there. Let me know if any of these tips work for you.
Other Favorite Tips:
Are Your Kids Stalling When You Want to Leave the House? Use This Trick.
Does Your Child Always Need the Last Word in Arguments? Here is What to Say.