Walking into the grocery store, I am super excited that my youngest is still asleep in her car seat. I am looking at possibly grocery shopping at a leisurely pace. My older 2 are in preschool. I have performed the miracle of getting her from the car into the store without waking her up. And within 2 minutes an older lady comes up to me and grabbed her foot while she is sleeping and says "What a cutie!". Eeek!!
I am super non-confrontational but this almost had me screaming. Seriously…I am about to be able to grocery shop in peace and she is waking up my baby!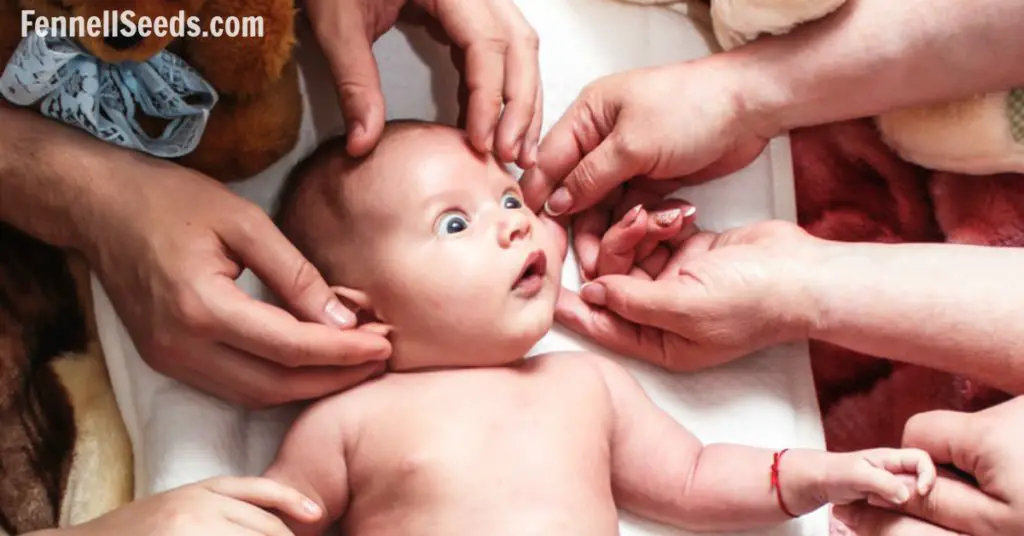 Do you constantly have to figure out how to stop strangers from touching your baby? Welcome to the Protective Mom Club! Every mother with a newborn is approached by strangers when out in public. Babies are just so adorable and I think their innocence attracts people because babies make people feel good. New life, new possibilities.
Normally it is not a problem for me but would like to minimize it without being rude to people. If you are a germaphobe or just don't like the idea of people invading your baby's personal space it is completely ok to stop people from touching your baby.
Here are 3 Tips to Keep Strangers from Touching Your Baby
1.A Cute Don't Touch Sign – Since I am so non-confrontational I prefer to take actions before I even go out to stop it from happening. Hanging a cute sign on the car seat helps stop the touching without you having to say anything.

2. Prepare a statement. I find if I have a phrase in my mind to say that I know isn't rude then I am more likely to feel strong enough to say it. If you practice it a few times at home then it is easier to say in real life.
"Feet not Hands Please. His hands go straight into his mouth."
"Before You Touch Please Wash Your Hands."
"I'm sorry but she is really sensitive to touch."
"Please look but don't touch."
3. Wear your baby as much as possible – Strangers are much less likely to touch a baby when they are within your personal space. If you are going into a party people will be more likely to touch your baby if they are in a car seat or stroller rather than putting their hands near your chest to get to their face. I love the Baby Bjorn or Ergo carriers. The Ergo at the time of writing this is on super sale.
Overall though your baby is very unlikely to be harmed by a gentle foot squeeze or touch from someone. Yes, people should keep their hands to themselves but I also think as humans we are naturally inclined to want to snuggle and take care of babies and that is a good instinct. I like to think the strangers are all parents that just miss the days when their kids were babies and they are getting a little joy by seeing our little ones. But don't try to wake my sleeping baby…then my inner mean mama bear comes out. 🙂
Other baby tips that may be helpful:
3 Great Tips To Keep Your Baby's Head From Getting Flat
How to Sterilize Pacifiers without Boiling Water
Like it? Pin it!