There are so many great nicknames for brothers and nicknames for sisters out there. Some of them can be creative and silly and others can be derived from their common name. Many brothers and sisters develop nicknames for each other, names they use as terms of endearment to speak to each other.
The bond between siblings can be an amazing one. Not only is it strong and honest, having a sibling can be like having a best friend that you live with. While there may be a little bit of sibling rivalry here and there, the true bond brothers and sisters share never waivers.
Here are also some Cool Nicknames for Aunts and Uncles and Fun Nicknames for Grandma and Grandpa for these special people in your life.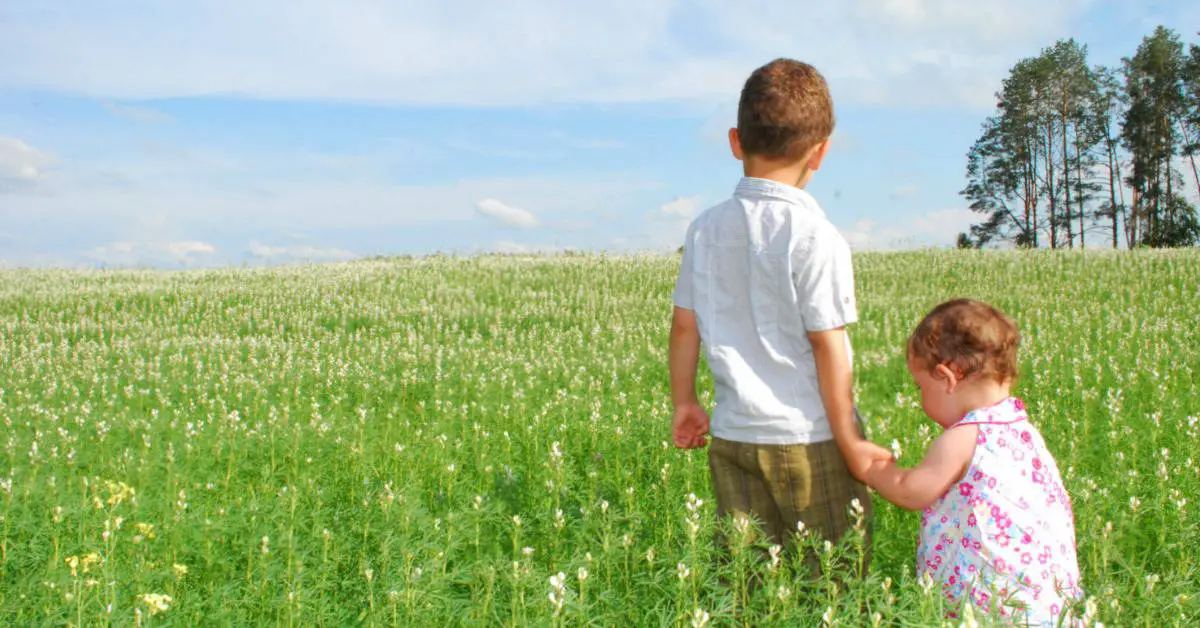 When it comes to the best nicknames for brothers and sisters, there are many to choose from.
Nicknames for Brothers
Different Languages
Vëlla (Albanian)
Anaia (Basque)
Brat – (Bosnian, Croatian, Slovak, Slovenian)
Bratr (Czech)
Bror (Danish, Swedish)
Broer (Dutch)
Vend (Estonian)
Veli (Finnish)
Frere (French)
Bruder (German)
Fratello (Italian)
Brolis (Lituanian)
Bror (Norwegian)
Frate (Romanian)
Hermano (Spanish)
Fun Nicknames
Bud
Buddy
Bubba
Bubs
Bro
Bub
Brud
Bubby
Brubber
Bubber
Bruth
Boo
Bobo
Brats
Bruddy
Bruv
Bruz
Bug
Buzzy
Boo Boo
Lil' Bit
LuvBub
Nicknames for Sisters
Different Languages
Motër (Albanian)
Sestra (Bosnian, Czech, Croatian, Slovak, Slovenian)
Zus (Dutch)
Sisko (Finnish)
sœur (French)
Siostra (Polish)
Hermana (Spanish)
Syster (Swedish)
Chwaer (Welsh)
Fun Nicknames
Adorable
Angel Eyes
Angel Face
Baby Boo
Baby Cakes
Baby Doll
Baby Face
Babykins
Beanie
Bitsy
Boo Boo
Button
Cupcake
Cutie Pants
Cutie Patootie
Cutie Pie
Dimples
Jellybean
Kiddo
Muffin
Pumpkin
Smarty
Snuggles
Sugar Puff
Sugar
How to Choose the Best Nickname
Nicknames for brothers and sisters should be chosen by the siblings themselves. While you can give them suggestions, the final choice must be left up to them. Male sure that they select nicknames for each other that they both like though, as negative nicknames will cause more rivalry.
Consider Personality
When your little ones are choosing nicknames for each other, have them choose them based on their personalities. Are they outgoing? Are they extremely funny? Suggest nicknames that mirror your little one's traits.
Pronunciation
Ensure that the pronunciation of any chosen nicknames are not to close to something negative. If it is difficult for your little one to say properly, perhaps suggest something easier.
Culture
When helping your kids choose nicknames for one another, consider your cultural background. Explore the different words and nicknames that stem from your culture.
Selecting nicknames for brothers and sisters does not have to be difficult. Just make sure that they get creative and have fun with it.
Some Other Posts You May Like:
Nicknames for Baby Boys and Baby Girls
Like it? Pin it.