There are so many great and unique nicknames for Aunts and Uncles out there. Some can be incredibly creative, like Zia for Aunt and Unkie for Uncle, while the classics like Aunt and Uncle have stood the test of time. These go hand-in-hand with our lists of Cute Nicknames for baby girls and baby boys and Nicknames for Grandma and Grandpa.
The truth is, there is probably no one in the world who will be as excited to be there for your little one like an Aunt or Uncle. Many of us have precious memories that revolve around our Aunts and Uncles. Whether they were a close family friend or a parent's sibling, these experiences are always exciting and always a little bit cooler than hanging out with your own parents.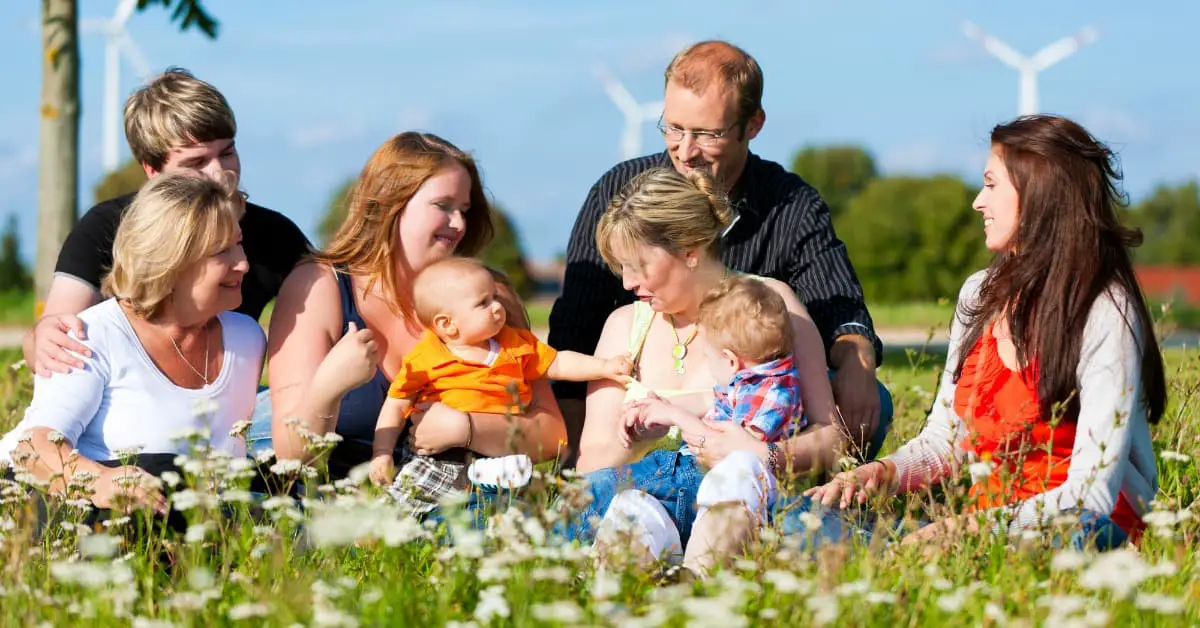 Now that you are the uncool parents, you get to watch your brother, sister or close family friend play this role for your kids. Because these people will play a huge and interesting role in your child's life, they will need an equally important and interesting nickname.
The Best Nicknames for Aunts and Uncles
There are several different nicknames for Aunts and Uncles to choose from that will leave everyone satisfied. Whether you choose something simple and fun or opt for a nickname derived from another language, you are bound to find the perfect fit.
Cute Aunt Names
Fun Nicknames for Aunts
Auntie
Ti-Ti
Too-Too
Aunt (first initial of first name ex. Aunt B)
Variations of the Aunt's first name
Aunt
Cookie
Sassy
CeeCee or ReeRee (use first letter of first name and make the sound)
Sissy
Bubbly
Annie
NiNi
Lovie
MayMay
Princess
Sugar
Dollie
Aunt in Different Languages – a unique aunt name can come from your ancestors or family history.
Tia (Spanish)
Zia (Italian)
Tante (French, German, Dutch, Danish, Norwegian & Afrikaans)
Tetka or Titka (Russian, Ukrainian, Serbian, Croatian & Macedonian)
Thea (Greek)
Teta (Czech)
Neni (Hungarian)
Eima (Arabic)
Oba (Japanese)
Teyze (Turkish)
Tiya (Filipino)
Teta (Lituanian)
Moster (Swedish)
Bibi (Javanese)
Shangazi (Swahili)
Onlklino (Esperanto)
Nicknames for Uncle
Cool Uncle Names
Unk
Uncle (Insert first name)
Unkie
Big Dog
Big (insert first letter of first name)
Big Love
Unko
Unks
Uncle (Insert first letter of first name)
Real Deal
Show Time
Shaq
Game Time
Captain
Ace
Hotshot
Champ
Chief
Bossman
Buzz
Uncle in Different Languages – use your native language or heritage to make a unique nickname for Uncle
Oom (Dutch & Afrikaans)
Ujak (Croatian & Bosnian)
Onu (Estonian)
Zio (Italian)
Stric (Slovenian)
Amaki (Uzbek)
Uncail (Irish)
Onkel (German)
Tio (Spanish)
Tonton (Haitian Creole)
Unchi (Romanian)
Oncle (Catalan)
Avunculus Oom (Ancient Latin)
Ziju (Maltese)
Umalume (Zulu)Using a traditional name from a unique heritage or culture that is a part of your family is a great ideas. Most families love to pass on their culture to the next generation and using a word from another language is an easy way to keep that history a part of todays life within the family. It can also spark questions eventually from your child about why they have that unique name for aunt or uncle.Coming up with a good nickname is fun for the whole family while getting excited for the arrival of a new baby. Your sister will love having her own version of a unique name. Even a play off the first letter of the first name to use to show her special place and special bond with her new best friend (aka your child) would be a cool nickname. Brothers can come up with cool nicknames for uncle from a play off their first name or just a special character they like.

Some family members may want a list of funny aunt nicknames and some may want classic aunt names but they will surely find the perfect nickname with your help. The same with the uncles in the family. A unique uncle name is such a great way to bond the relationship. Using interesting nicknames can be one of the fun ways to show a persons quirky side.
How to Choose the Best Nickname
When it comes to selecting the best nicknames for the aunts and uncles in your life, it is a good idea to leave the final decision up to them. While the choice is ultimately theirs, it isn't a bad idea to provide them with a few fun and unique suggestions for them to choose from. Just make sure that the name that is selected is something they like, as no one wants to be called something they dislike.
Consider Personality
Are your Uncles and Aunts fun, bubbly, out going or extremely traditional? Consider the personality traits that the aunt and uncle bring to the table and help them to choose a name that fits.If they are quiet and shy using a different funny nickname may not be the best fit to make the relationship comfortable. An outgoing uncle may love the idea of using Big Dog because when they come into the room they really like their presence to be felt.
Pronunciation
Some nicknames for uncles and aunts can be difficult for a young kid to pronounce. Choose a name that is easy to say or be comfortable with their mispronunciation of a certain nickname and stick with that.
Culture
When choosing a nickname, consider your cultural background. Explore the different nicknames your cultural background provides, especially if you use more traditional aunt names.
Looks
Does your sister have red hair? Consider Aunt Fire. Does your brother always wear sunglasses? Consider Mr. Cool. Is your brother very tall? Uncle Shaq could be the perfect choice. There are so many options to consider that make fun unique aunt and uncle nicknames. Whether they have a unique look or something they wear or do often can spark ideas for fun names.
Selecting a nickname for aunts and uncles can be an exciting and fun experience. Just remember that they are ultimately the ones that should make the final decisions.
Related Posts You Will Love:
The Best Nicknames for Grandma and Grandpa
Like it? Pin it.