Compensation was provided by Hello Snacks for this post.  The opinions expressed herein are those of the author and are not indicative of the opinions of Hello Snacks.  
My kids get so tired of the same lunch every day yet when I try to send something new they revolt. Are you in the same boat? I need some new ways to make their lunch box exciting but I am not crafty. I need easy, no fuss ways to mix up the presentation a little.
We have gathered ideas from friends, sisters and good old Google to help us mix it up a little for our kids. And trust me…I am not into making crazy character bento boxes. I wish I was that talented but it isn't something I chose to put effort into making.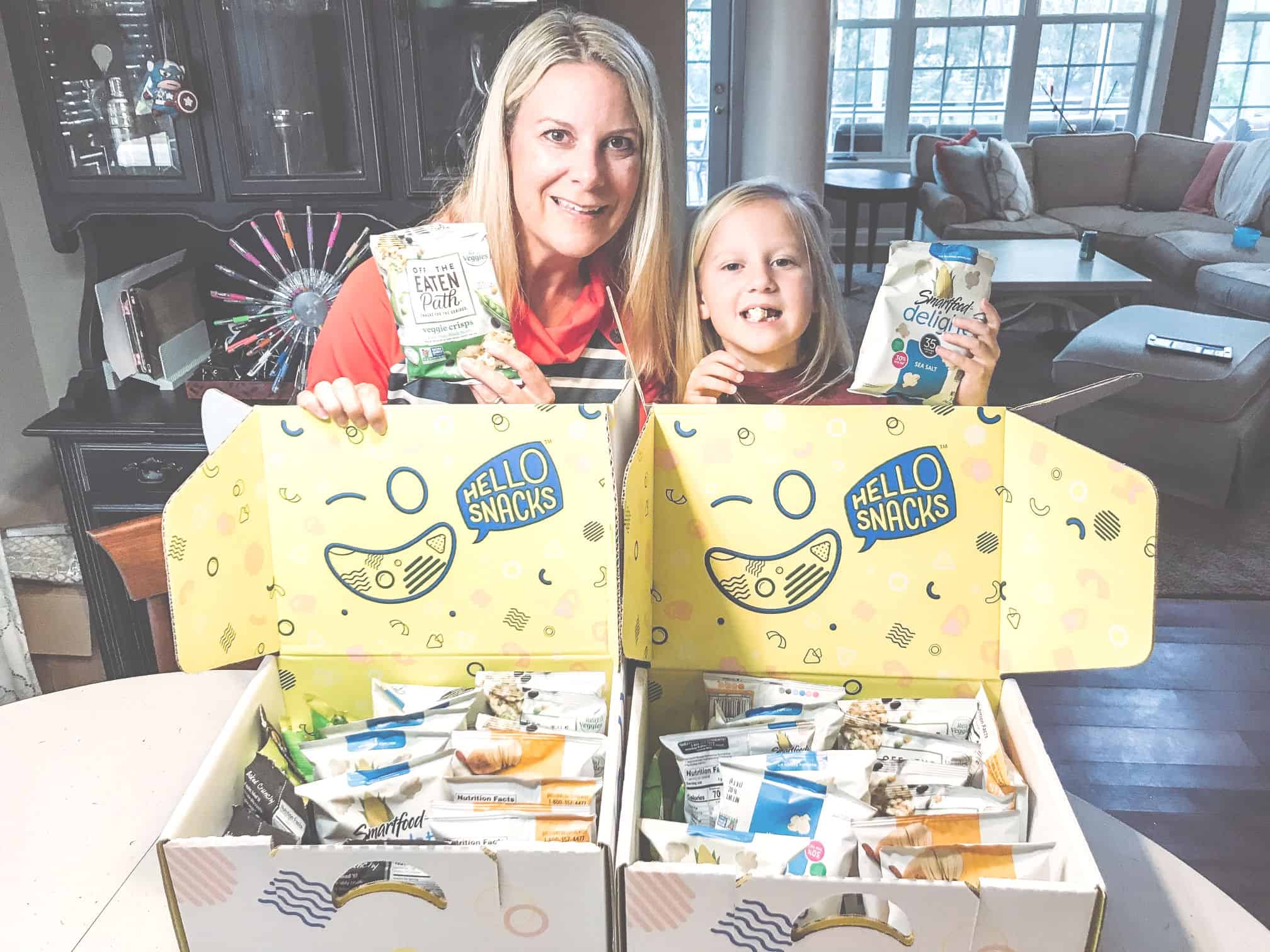 Easy Hacks for Making Your Kids Lunch Box More Exciting
Breakfast for lunch – who says they always need a sandwich. Why not roll some sausage links in a pancake? Pack some oatmeal in a thermos. Another idea is a Tupperware container of cereal and a box of milk (or they could purchase the milk) and let them eat a bowl of cereal. My kids love it as a surprise.
Mix up the crunchy items – Hello Snacks now offers an entire Treat Box you can purchase on Amazon with a variety of chips, popcorn, apple chips, banana bites, etc. These boxes are available on Amazon (plus take advantage of $6 off your first order ). It is super easy to keep on hand for lunches or to purchase when you are in charge of the team snack. You can purchase either an USDA Organic or Non-GMO Treat Box.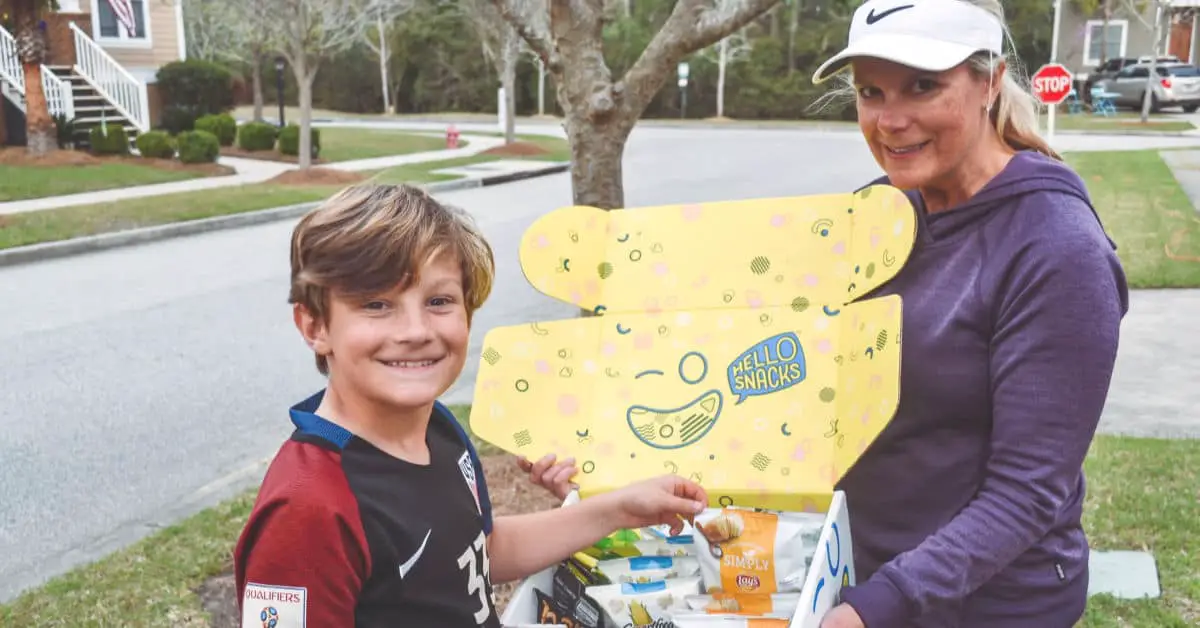 Here is my daughter and I opening our first Hello Snacks Treat Box. I have to say that I wouldn't have tried some of the chips and now they are my favorite. You get a 20 count of snack bags which means you can create a variety all week.
Toothpicks – Toothpicks are my friend. Super easy to make a normal sandwich something fun to eat. Simply cut the sandwich into small squares and stack them on the toothpick. This is perfect for if you know your kid will only eat a pb&j but you want to make it look fun.
Shish kabobs – Have the deli counter slice a thick slice of turkey or ham. Cut it into small squares and cut some cheese into the same size squares. Use toothpicks (once again my favorite) and make meat and cheese shish kabobs.
Edible Markers – What could be easier than to keep edible markers in your drawer and make some funny notes or cute drawings on their food. Turn an orange into a face or write Hi on their sandwich.
Notes on their napkin – Write a joke on their napkin or even a quick "can't wait to watch your soccer game after school" can really brighten their day. There are also tons of free joke cards you can print out online and keep a stack in your drawer to put in their lunch box. They can tell the joke to their friends at lunch.
Kids don't care if you aren't crafty. Just mix things up a little with these lazy hacks to make their lunch box a little different and they will be thrilled.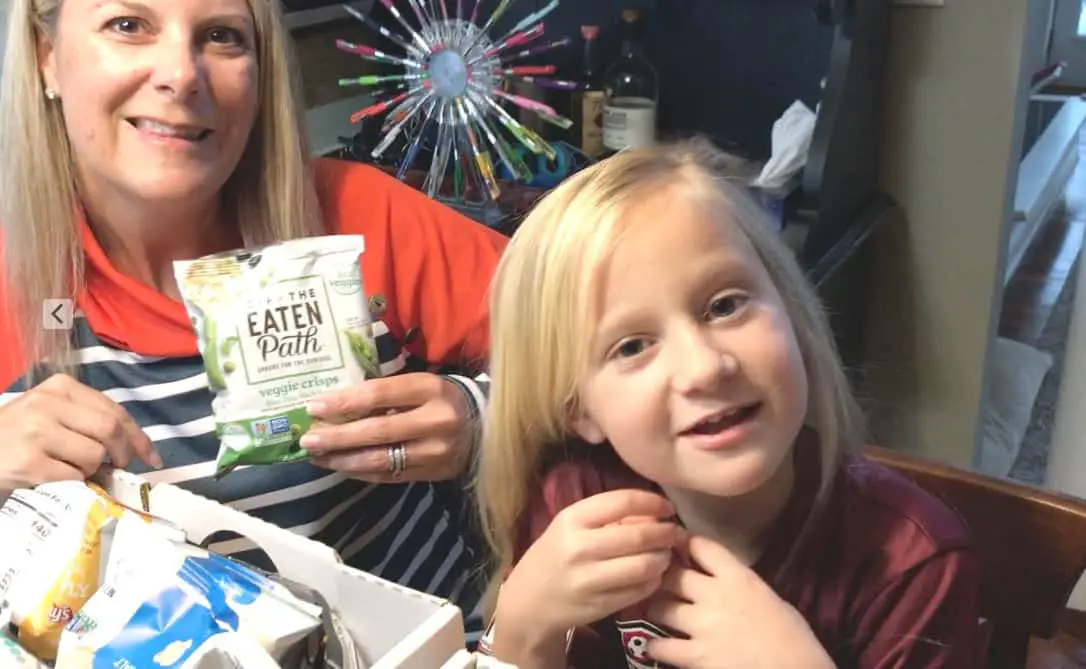 Let me know if you have some tricks I should add to the list. I always am looking for new ideas.
Don't miss out on the 15% off coupon on the Hello Snacks Treat Box.
CONNECT with Hello Snacks:  Website | Facebook | Instagram
Like it? Pin it.