A few months ago, I upgraded my little girls room from toddler bed to regular bed. The colors had to be just so, I was being very picky. I scoured the internet and stores for just the right bedding. My list grew of favorite girl comforters under $70 and wanted to share them with you.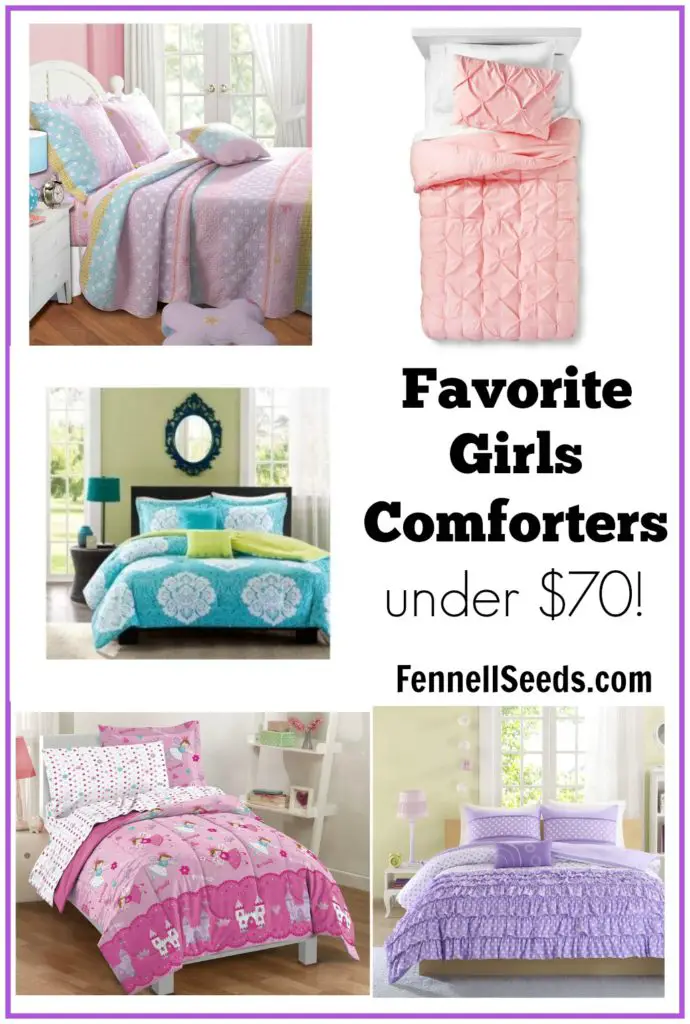 My criteria for the bedding was the following:
No characters
Soft material/Not scratchy
Not crazy expensive
Here are my top favorite girls comforters:
Pillowfort Pinch Pleat Comforter Set – Love the solid color so that you can add tons of accessories and change the room easily as they grow up and their tastes change. The pleats dress it up so that it isn't too plain.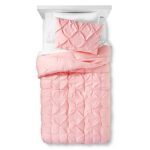 It was so much fun decorating Britton's room and almost chose a couple of these myself. I am sharing what I found online since I spent hours and hours searching for my favorites. Now maybe you won't waste as much time as me.
Here is another picture of my daughters room where I purchased everything, even the mattress, online.