Do you remember thinking you couldn't wait until you were out of school so you never had to do homework again? Then you become a parent and realize you have to go through the whole homework experience again. After the first few weeks of 3rd grade, I just wanted to figure out a way to get through our homework without tears.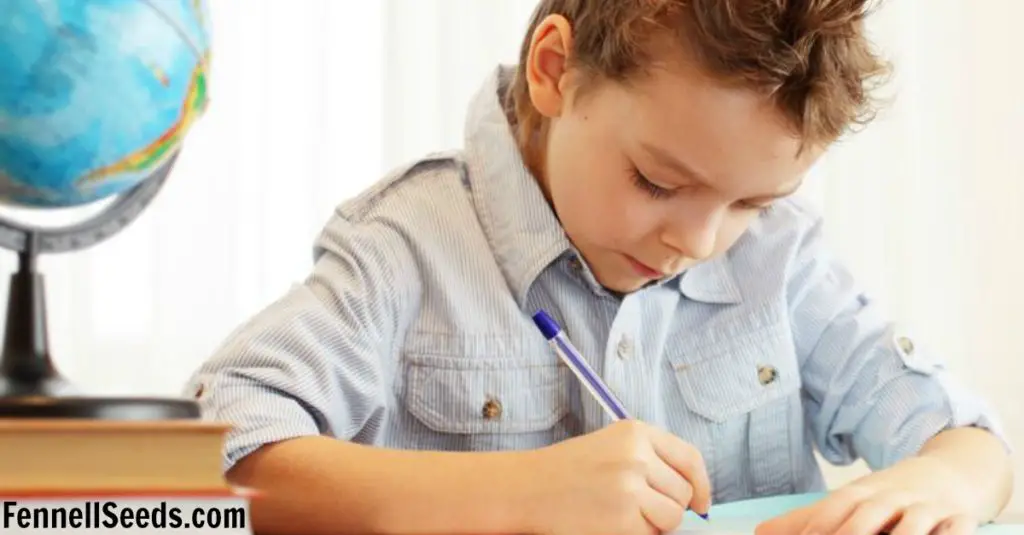 On the 2nd week of school my kids came inside and when I asked about homework they said that yes they had some. I said "Great, let's get a snack and get to work." Cue the crazy tantrum one of my sons had….he did not want to start homework. We have had to work out our own system of when to start homework. We have come up with some good ideas that help get us through the homework process.
3 Steps to Help with Homework
1. Build confidence by helping with the first question. First, read the instructions together and help with the first question. This sets them up for success and starting off with a positive experience. It also helps them to remember what they learned that day. Sometimes after a few hours away from the classroom they can forget the new ideas they learned. By sitting with them for the first question you can help refresh their memory about the subject they are learning.
2. Set a timer. I know that I do better when I have a deadline and this helps some kids to focus as well. I recommend using an hour-glass timer from a game. This way if they are in the middle of solving the problem or writing an answer a loud bell doesn't startle them. They can look at the hour-glass timer after they finish the question to see if the time is up. Another idea is to use the stop watch feature on your phone and they just press stop when they are done with the number of questions.
3. Reward them for getting it done early. The earlier they finish the more points or stars they earn. For example, if they finish their homework before 4:00 they earn 5 stars, before 5:00 they earn 4 stars, before 6:00 they earn 3 stars, etc. Then at the end of the week they turn in their stars for rewards. This teaches the kids that it is better to dive into the project rather than to procrastinate.
Using these 3 tips helps us to start homework, complete it quickly and rewards the boys for a job well done. We have been lucky so far that our teachers have not given what I would consider too much homework. This week they came home with their first request for a book report. This  project will be a big change from the 2 pages of worksheets that is normal.
Do you have a kid that hates homework? Let me know if these tips help and if you have any other tips.
Like it? Pin it!