We were recently at a party at a friends newly constructed home and my husband was so excited to see these outlets. He wanted one in our house too and went straight to Lowe's the next day. It is such an awesome thing to have with all the power cords we need for our iPads and iPhones. I am going to have him give you some tips on how to update your outlets to USB ports too. Here is Matt, my awesome and super handy husband….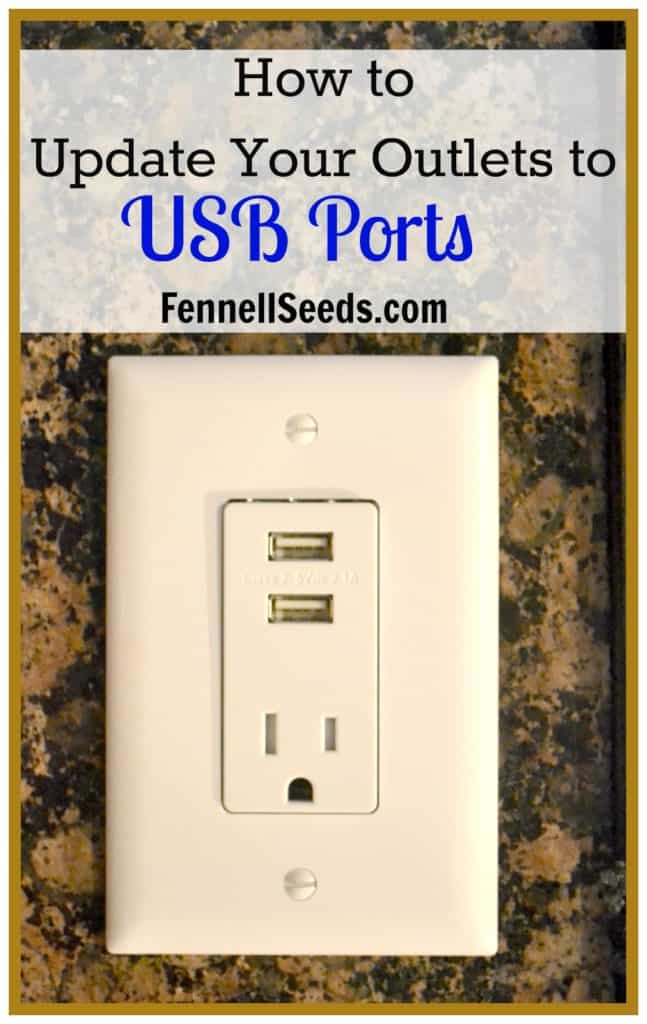 There are multiple options when it comes to selecting an outlet with USB ports.  We went with the one pictured, one normal plug and 2 USB ports.  The Best of Both Worlds if you ask me.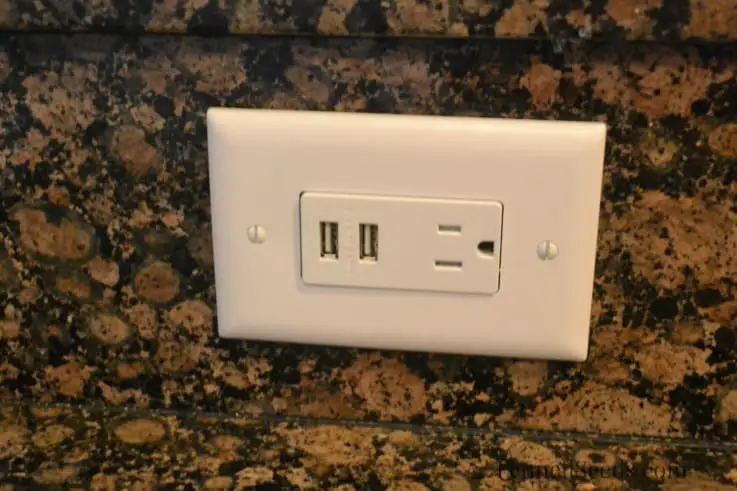 Make sure you turn off the power at the breaker before starting to remove the original outlet.  You can do this a few different ways, I use a volt meter as seen in the picture below.  Another easy way to do it by yourself is to use a clock radio.  Plug it is and turn it on with the volume up sort of loud.  You need to be able to hear it when you are at your breaker box.  Most of the time your breakers are not well marked when it comes to wall outlets, so it becomes a trial and error to find the correct breaker.  This can mean a lot of running back and forth if you are by yourself.  This little trick will save you a lot of trips to the breaker box.  When you don't hear the music, you found the correct breaker.  It is now safe to go to work.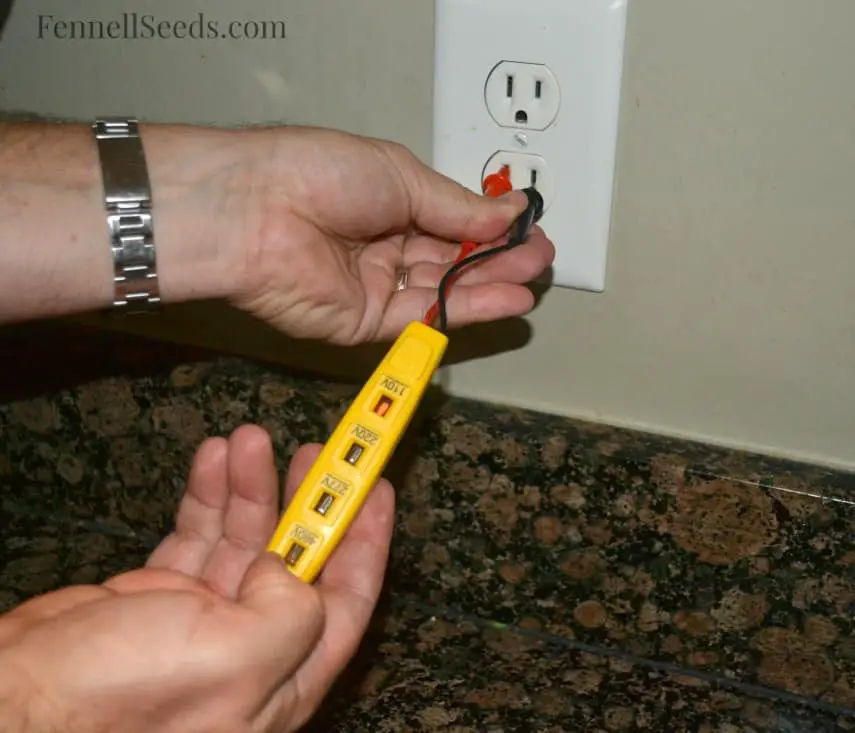 The only thing to remember is that when you buy the new outlet, you will probably need a new wall plate too.  As can be seen in the pictures above, the wall plates are different.  The old one just had cutouts for the outlets themselves and the new one is a rectangular cutout.
Thanks Matt, I need to have him become a regular on my blog. He is not afraid to get into things and try to fix or build it himself. An awesome skill that I wish I had, he will tinker with things by himself to try and figure it out first before asking for help while I am just the opposite. I scream for help at the first little frustration. Can you say no patience? Ha Ha.
And now our home is up to 2015 technology, well at least one of our outlets.