Before I had kids and before we had our youngest daughter I was so curious about how many years apart we should have our kids. I think everyone draws back to their own experience growing up with siblings. I have 2 younger sisters. One that is 3 years younger than me and one that is 10 years younger. While we are all good friends now, when we were growing up the one that is 3 years younger than me and I fought non stop. Looking back I don't know how my parents survived it. I vowed not to ever have my kids 3 years apart but ended up having kid spaced 4 years apart.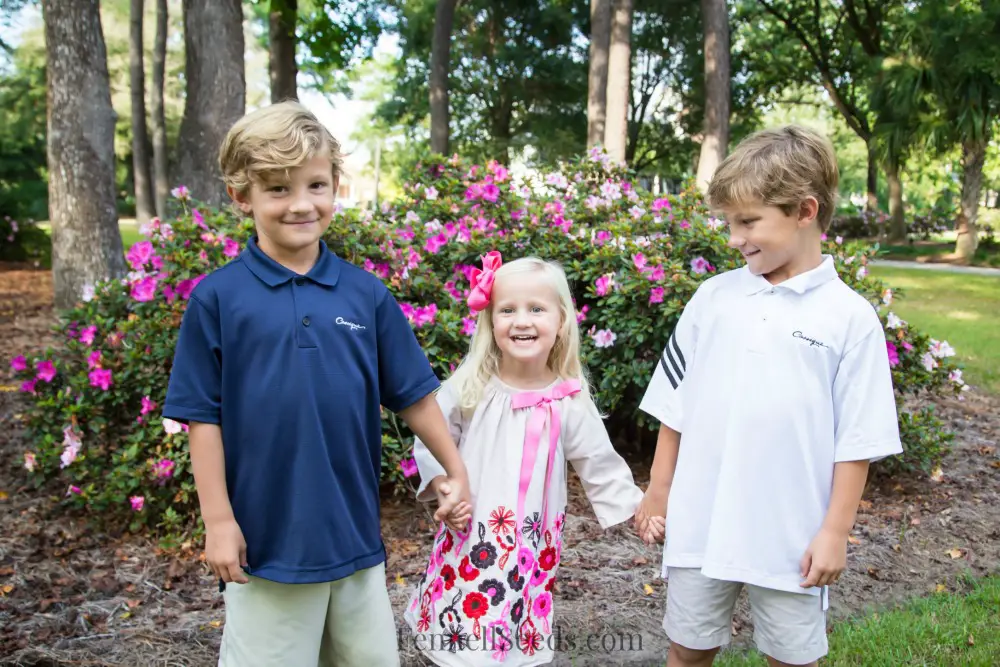 I read articles about which is the best age difference for siblings. I thought about how I wanted our family to look. I really thought I could perfectly plan it all out. My perfect plan was 4 kids all 2 years apart….Then real life hit and we had the big surprise that my first pregnancy was twins!
That completely threw my plans out of the water. I still knew that I wanted more than 2 but when the time game to think about having another if there was going to be 2 year age gap I completely freaked out. I had twins that were just starting to walk at 14 months and I knew I just couldn't handle another one right then. So…change of plans. 🙂
Now I have 3 kids, the oldest two of them are a set of twins. My daughter was born when they were turning 4.  Therefore, I really have an age difference of 4 years between my oldest 2 and my youngest.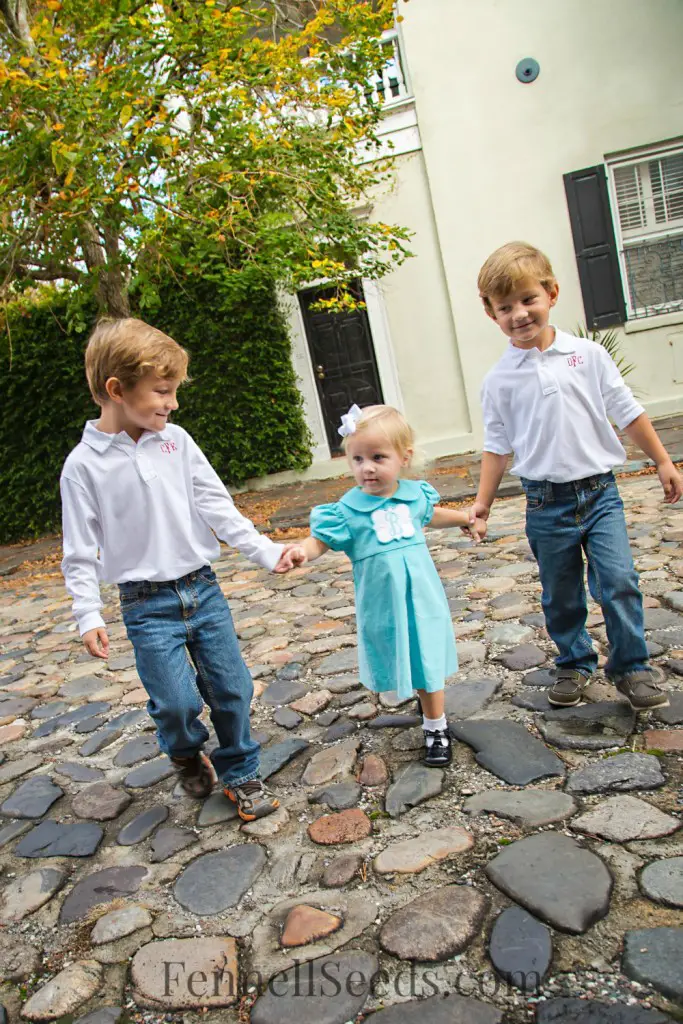 Here is a list of what I think are the pros and cons of having an age gap of 4 years between siblings. I know I used to love to read about this topic and I still love reading about what order of birth means for personalities but that is a post for another day.
Pros
Older one is in preschool so you can spend one on one time with baby. I used to love the few hours in the morning that my boys were in school so I could bond with just the baby.
Older ones understand when you can't help them right away. This is awesome that they have a slight understanding that when I am trying to get the baby to sleep they know to hang on a few minutes and I'll be able to help them.
I feel it makes the older one learn empathy and patience. My boys are great with younger kids and I think this is because they sorta remember having a little baby in the house.
No competition. They do not have to compete with each other. They are on totally different levels of growth. There isn't even the option to play soccer together in the backyard.
No arguing about sharing toys – They are not interested in the same things at all. This is especially the case because I have boys and girls.
Cons
Sad they won't be in high school together to help each other out – When I was a kids I always wished I had an older brother at school. I am bummed they won't be in high school at the same time to help each other out.
They aren't really good playmates – I discussed this above in a pro that there is no competition but the downside is also that they do not like to play together. My youngest wants to play pretend games that my boys think are babyish. My oldest just want to play sports type games, like catch, soccer, football and my youngest just doesn't have the skills to even try to play.
I feel separated on the weekends like our family is split into 2. – This is a big one. My boys are old enough to go with my husband to play golf, fish, or to the fields to play soccer but my daughter doesn't want to go. Most of our downtime on weekends are spent with my husband out with the older ones and me home with the youngest. This was especially bad the first 3 years when she still napped. Now that she isn't napping I am trying to have us all go do some activities but she is more of a homebody. I am looking forward to the day she wants to go shopping or get a manicure. 🙂 Then I'll be fine with the boys going fishing and her and I having a girls day.
In the end, I am starting to think there isn't a perfect age separation among siblings. You can't predict everything and it all works out in the end.
Do you have an idea of what is a perfect age difference? I love hearing how it is in other families.