Walking into a newly built home always brings house envy to me. The fresh smell and new fixtures makes me realize that our house needs some updating. It is the little things in a house that makes it feel new or out of date. The few things I always feel makes a home feel new are door hardware, lighting and fresh carpet.
About 6 months ago we replaced our rug in our living room. It helped to freshen up the space but I was ready to get to step 2 immediately…replace the door knobs.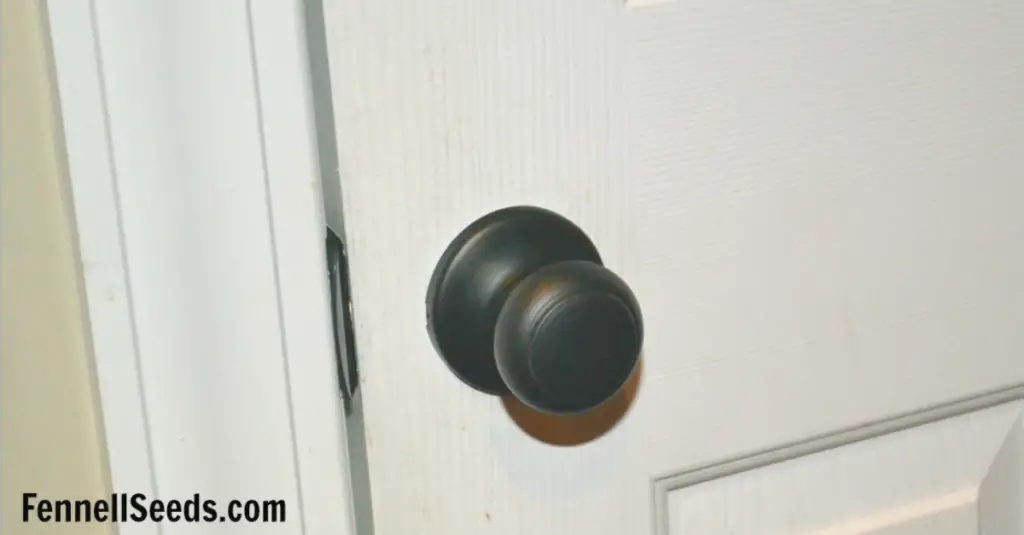 Our home is not that old but unfortunately came with brass door knobs. I have lived here for 6 years hating them. One day I had enough and saw a bunch of tutorials on how to spray paint door knobs. I bought the supplies. Then the supplies sat on the counter for another 3 months until I realized that I was never going to get around to painting everything.
Then I went on Amazon to see how much ORB door knobs actually cost and see if I could just go ahead and purchase them.
Here were my choices:
All of these options are about $12 – $13 a piece. I decided to purchase the first set of knobs. If I purchase the knobs in phases I can actually justify not doing this via spray paint.
Phase 1 – the downstairs interior doors
Phase 2  – the upstairs
Phase 3 – the exterior door hardware
Make sure you get a correct count how many of your doors are Hall/Closet knobs and how many are Bed/Bath. I, of course, anciently ordered the wrong amount of Hall/Closet knobs. Thanks goodness for Prime shipping.  The Hall/Closet knobs turn but do not have a lock. The Bed/Bath knobs have a lock.
I ordered 5 of the Kwikset Cove Hall/Closet knobs and 2 of the Kwikset Bed/Bath knobs.
When they arrived my husband installed them in 15 minutes.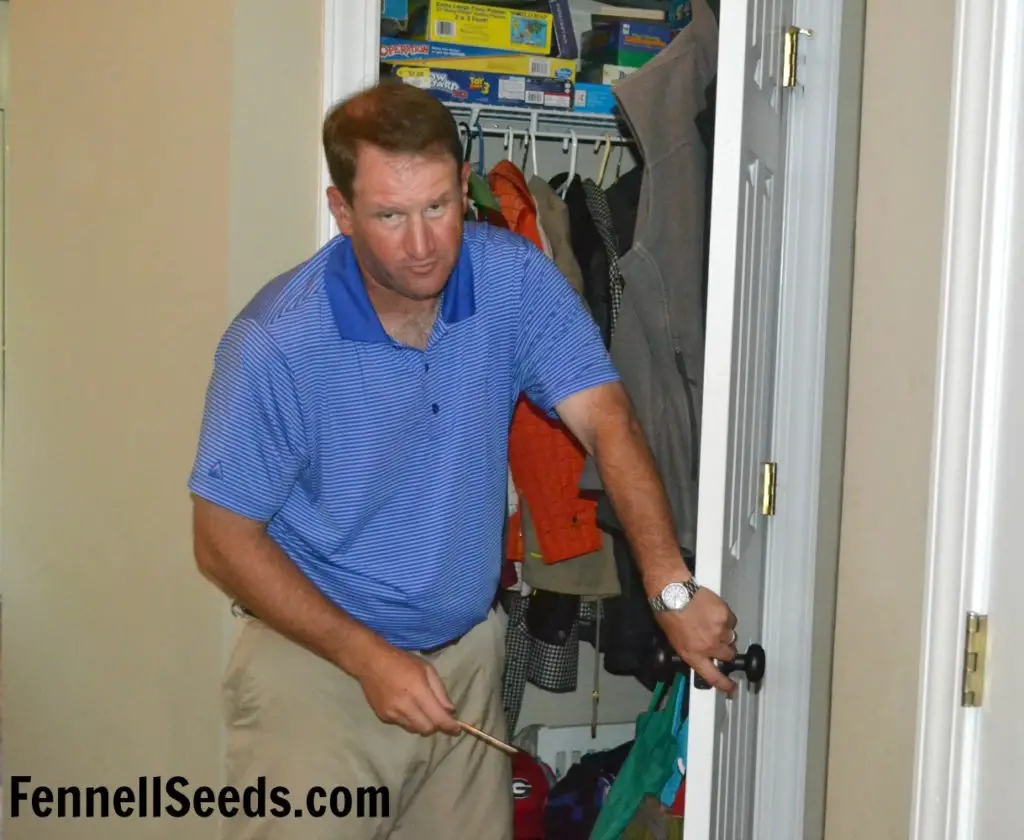 Doesn't he look thrilled? I am cracking up about this picture.
Wow! Why in the world did this take me 6 years?? I am super happy and will do the 2nd floor doors in a few months.
Like it? Pin it!