Having the diaper station all organized and ready is one of the final steps to preparing the nursery for a new baby. All the diapers lined up and little sleepers ready to keep your little one all comfortable and sweet.
Your diaper changing station is command central for all your baby essentials. It not only has to be pretty but needs to be functional too. Pretty quickly you find out that keeping the diapers in a drawer just doesn't work when you have a diaper blow out or a little boy who has decided the cool air when opening his diaper has made him need to "go" now. Everything needs to be accessed with one hand.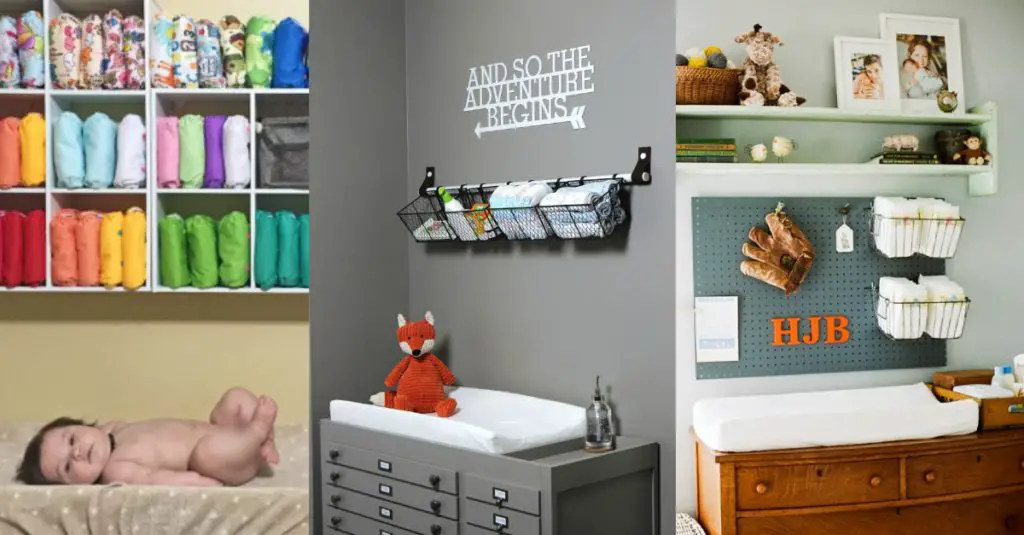 I love seeing how others organize their nursery. There are always new ways that I have never seen before to organize lotions, diapers, clothing and socks.
Here Are My 9 Most Inspirational & Organized Changing Tables
1.I love how this table is integrated into the closet. The diaper hanger on the side is convenient and even the mirror in the back can be entertaining for the baby in a few months.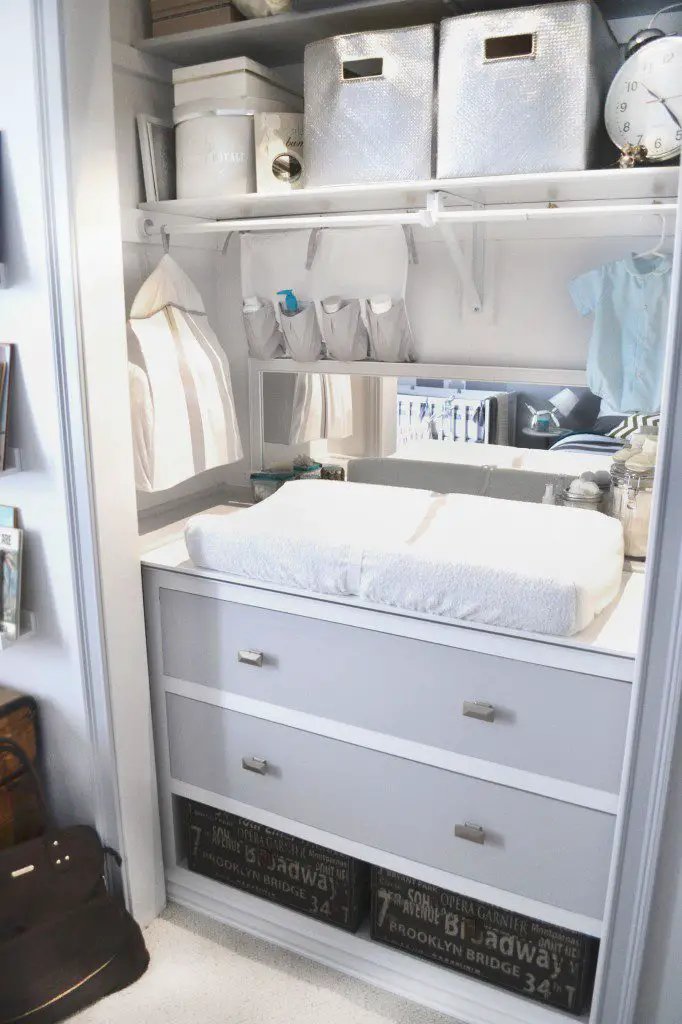 via Home Edit 
2. If you have a lot of cloth diapers this is a fun way to store them. These mini cubes can be used for a lot of items.  They are easily accessible and bring some fun color to the room.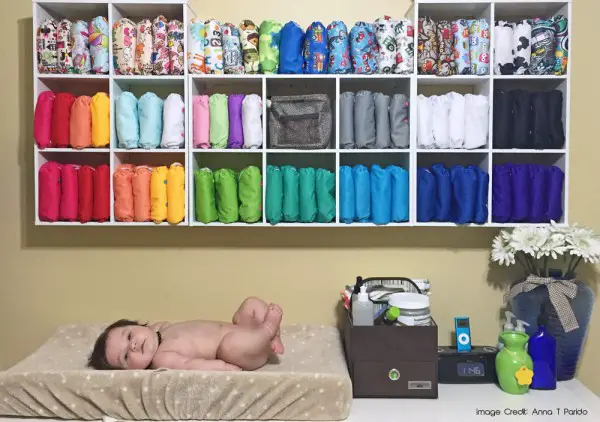 3. This peg board is adorable and can easily be adjusted to store all sorts of things. This can even be used for toys when you no longer need diapers. I love when furniture and decorations can grow with our kids.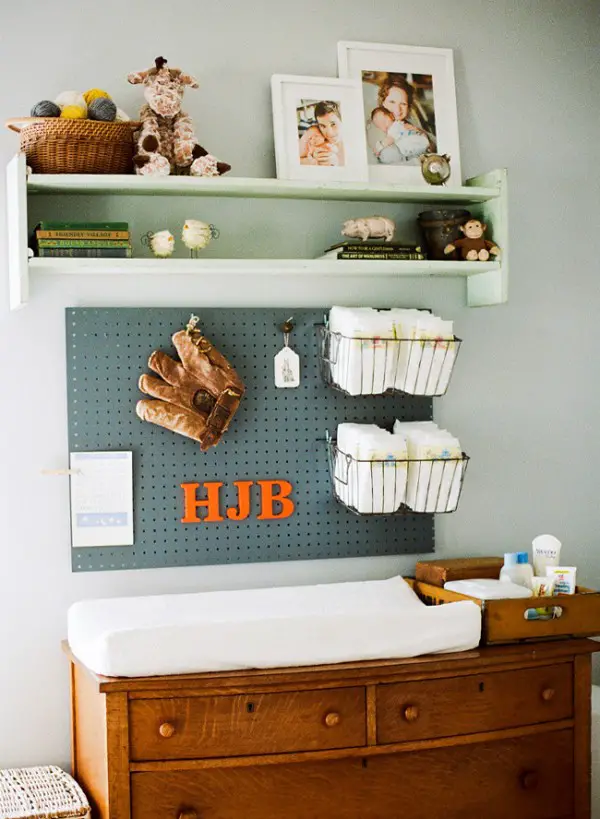 via Home Edit
4. Another peg board but I also love the wire 3 tier stand on the side to store blankets and clothes.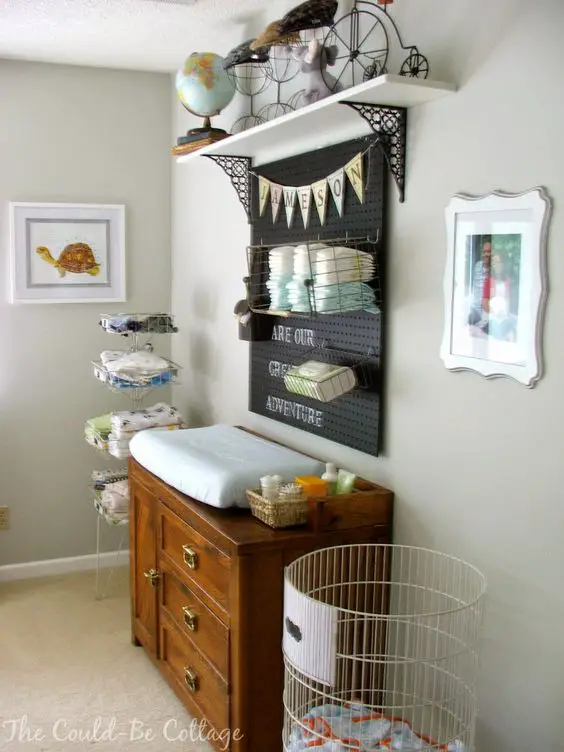 5. From the baskets hanging from the rod to the dresser with tons of drawers, I love it all.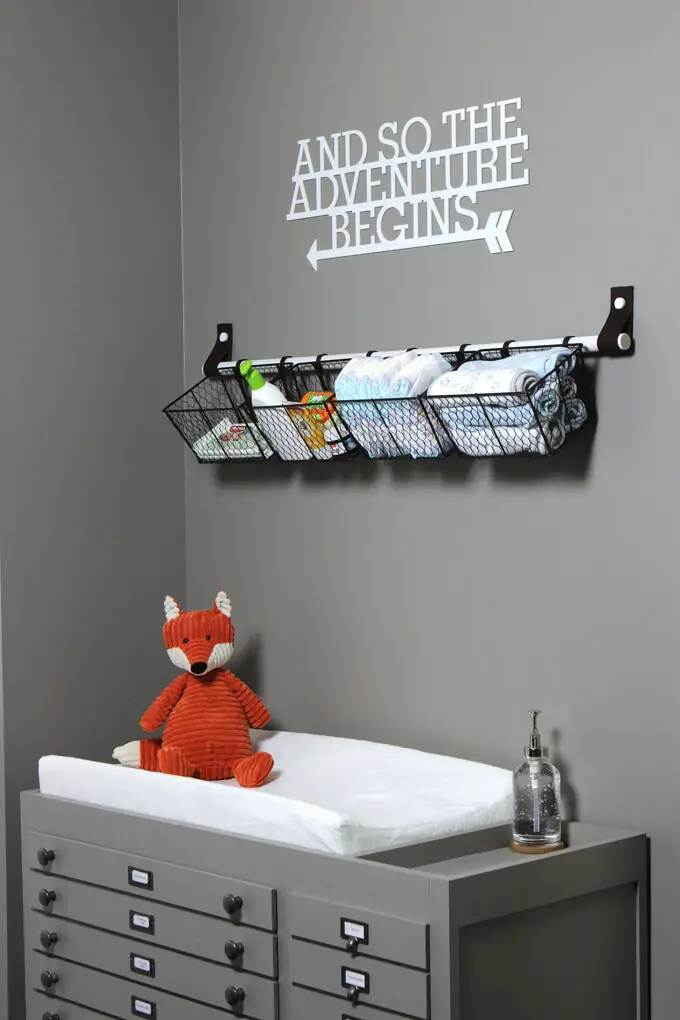 6. Check out this perfectly organized drawer. Makes me want to purchase containers right now and redo a ton of drawers in my house. Here is a set of organizers I found on Amazon.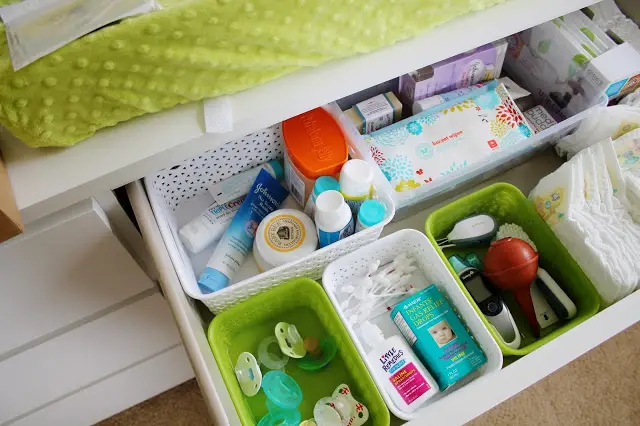 via Everything Emily
7. Another peg board and I also love the wire baskets on the bottom shelf.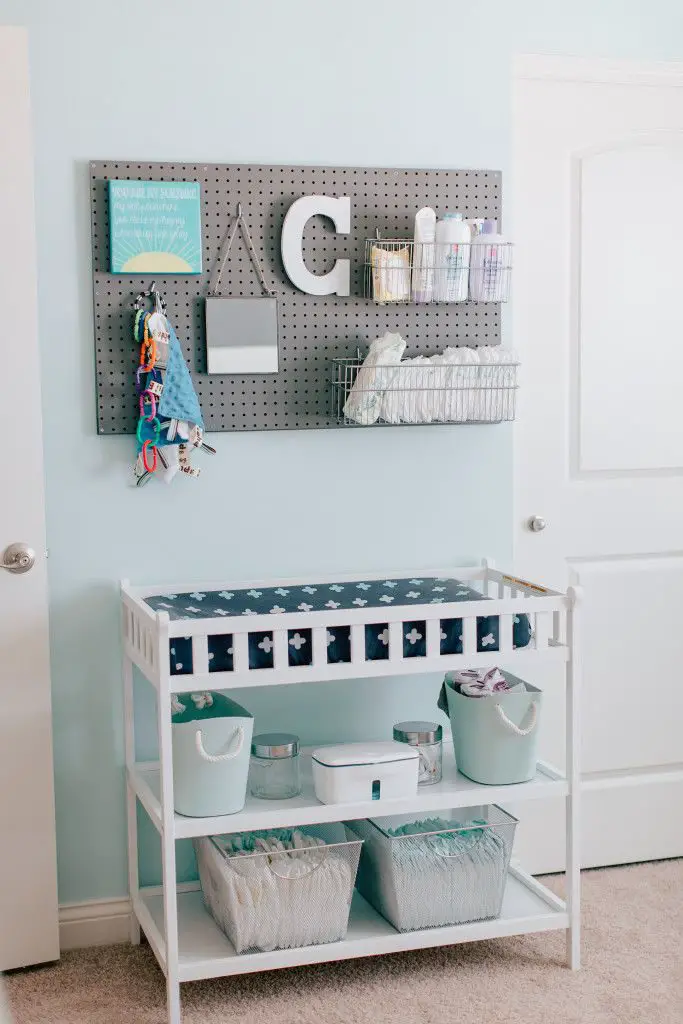 via Project Nursery
8. These IKEA carts are so perfect for keeping diapers, wipes, lotions and cotton swabs all easily accessible.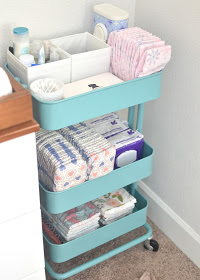 via Hello Baby Brown
9. I want one of these 3 tier racks. We have so many hair bows and socks that it is great to keep them accessible. I love the shoes within easy reach too.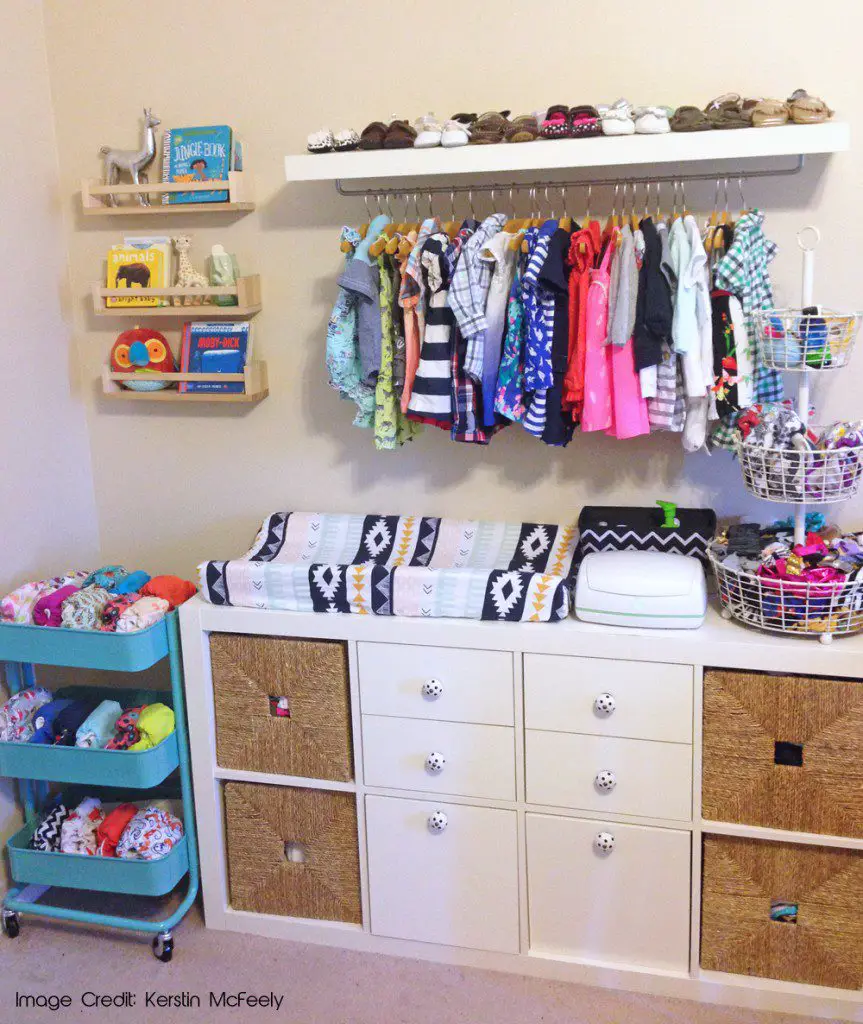 All of these diaper changing stations are so inspiring. I want to jump right into my kids rooms and start purging and organizing.
For other organizing ideas:
8 Ridiculously Easy Toy Organization Hacks You'll Wish You'd Known Sooner
8 Easy Ways To Organize Your Pantry
Like it? Pin it!