Congratulations! Your little one is turning 1 and it is time for transitioning from formula to milk.
Such a great milestone that comes with all sorts of new skills and foods. Not only are they walking or getting closer to walking but now comes a big change with introducing milk to their diet.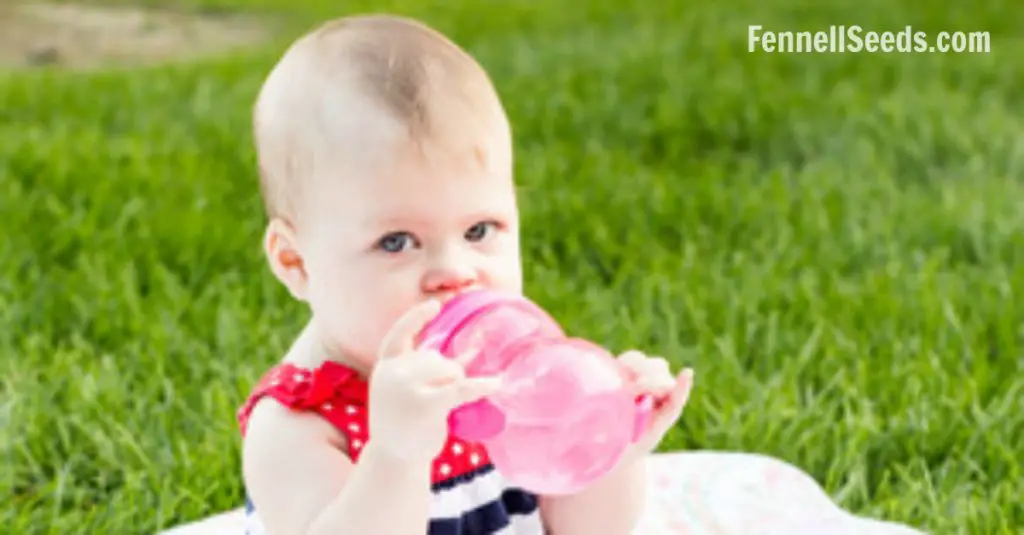 When to Transition from Formula to Milk
The American Academy of Pediatrics recommends to wait to start the transition to whole milk at the age of 1-year-old. This is due to the lack of iron in cow's milk and allergies.
It is also recommended to use whole milk up until age 2 and then wean to 2% or non-fat milk.
How much Milk
The recommended amounts from the AAP are as follows:
1-year-old – 8 – 12 oz per day (this includes yogurt and cheese)
2-year-old – 16 oz per day (this includes yogurt and cheese)
No more than 32 oz is recommended for any children. At that point they would be obtaining too much of their recommended daily allowance of dairy. This can also prevent them from wanting to eat solid foods.
I had this problem with my boys. They loved their milk. They would have loved to drink milk all day but I had to learn to limit it or they wouldn't eat any solid foods.
If you are still on formula and you wonder how much to be feeding your baby check out my post on Bottle Feeding 101: How much to feed your baby. It has a great chart.
Alternatives to Cow's Milk
Almond Milk
Soy Milk
Goat's Milk
My youngest was allergic to dairy. We used Almond milk for her. But eventually she stopped wanting almond milk as well. Our doctor recommended that we give her calcium-fortified orange juice once a day and water the rest of the time. We made up for the calcium and vitamin D in other foods. Yes, other solid foods have calcium and vitamin D as well. Examples are tuna, salmon, egg yolks, fortified cereals, etc.
5 Tips for Transitioning from Formula to Milk
Start with adding a little milk to their formula or a bottle of breast milk. If you have a picky baby just start with a teaspoon. If your little one is easy-going maybe try an ounce at a time.
Make sure to warm the milk to the same temperature they are used to drinking the formula or breast milk.
Add just a little more milk to the formula every day until they get used to the taste of regular milk. Sometimes this is a 2 steps forward, 1 step back process. If they balk at the new taste then go back to a smaller percentage of milk.
If your child doesn't take bottles you can just offer it in a sippy cup with one meal a day. You can see if they prefer it to be warm, room temperature or can just take it cold.
If you have to, you can start to bribe them with their favorite part of each meal. My daughter loved her fruit. I would tell her she could eat one bite of fruit after each sip of her formula/milk combination. We made it into a fun game.
Each kid is different. My boys did the process within 2 weeks but my daughter was difficult. This was when we found out for sure that she was allergic to milk. Think lots of runny messy diapers and fussy baby, plus 2 parents at odds of what to do. I'll write more on that process in the future, it was not fun.
If you see runny diapers, fussiness, rashes, etc then contact your pediatrician.
It really does seem like a daunting task when trying to change the one food your baby has survived on for their entire life. I think slow and steady is the way to go.
Don't rush. I promise it will happen before they are in Kindergarten. 🙂
Like it? Pin it!