Nothing beats the sight of a clean and neatly organized refrigerator. Not only does it make you feel great, it can also help save you time when you're trying to put a meal together or you're looking for something to eat.
It can also save you money, how many times have you bought a new condiment just to find a full bottle hiding somewhere in the fridge?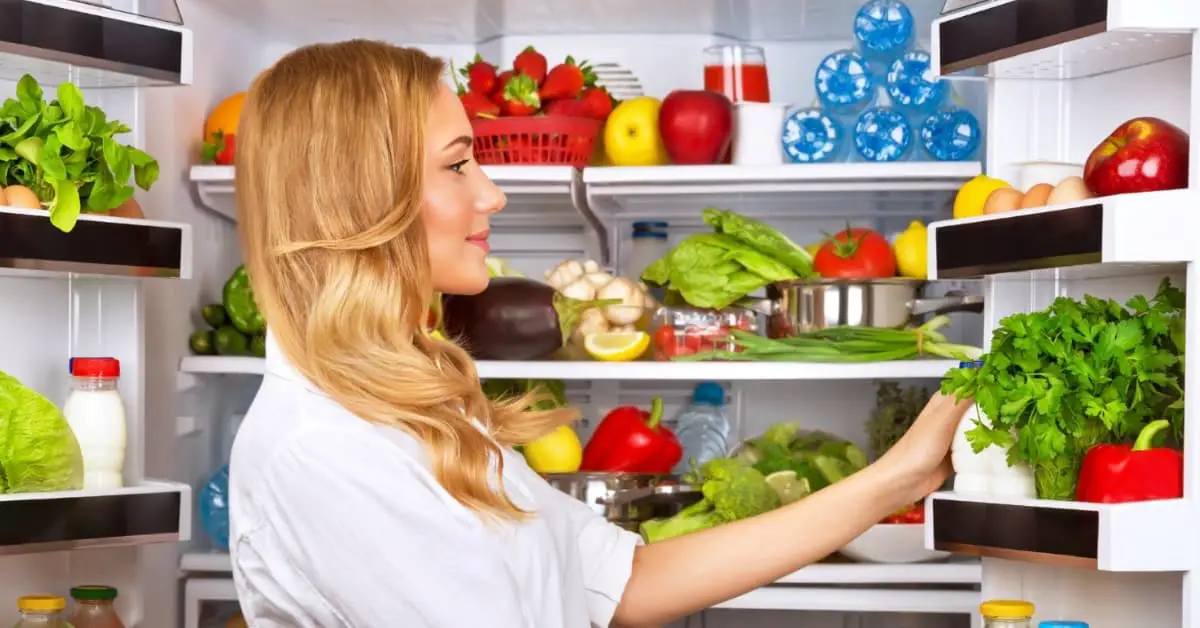 Having a place for everything and having everything in its place is just the tip of the iceberg. While organizing your fridge can be a daunting task, it can be made easier with a few simple tips and tricks.
10 tips for organizing your refrigerator:
Empty It
The first step to getting organized is to empty the fridge and take inventory. Not a paper and pen inventory, just a good once over to know what you have, what you don't have, what you have several of, and what can be removed.
Discard any items you won't use or those that have expired, anything growing mold… (I'm just saying), and things that don't need to be stored in the fridge such as coffee, peanut butter, bread, chips, cereal, those can all be stored elsewhere, they don't need to be kept in the fridge.
This is also the perfect time for you to see how much space you have and where certain things might fit better or make more sense.
Group
Before you put everything back inside the fridge, group like items together. This will make it much easier for you to not only find what you need quickly but also help the family know where things go when they (hopefully) are helping you clean up.
Group condiments, drinks, salad dressings, fruits, and vegetables all in the same areas together. Consider placing them in containers and bins with handles and add labels to make it easier to grab an item out of the refrigerator.
Line
Keeping the fridge clean is much easier when it's organized. There is less chance of someone knocking something over or that something gets squashed and leaks out onto the shelves.
Keeping it neatly organized means less chance of fruit, veggies, and meat rotting and making a mess in the drawers, too. You're more likely to use leftovers when you can plainly see and identify them.
One way to help keep your organized fridge clean is by lining the shelves and drawers with a heavy-duty and water-resistant shelf liner.
Lining your shelves and drawers will make quick work of cleaning the fridge.  You can either wipe down the liners instead of removing the shelves and drawers, or you can toss them and use new liners.
Drinks
If you keep soda cans, water bottles, or beer cans in the fridge, use a can or bottle dispenser or organizer.
This will allow you to stack cans and bottles in a smaller space. It gives you easier access to your favorite cold beverage all while saving space in the fridge.
Snacks
Always keep the most used (and most often reached for) items in the front of the fridge to provide easy access for your family members.
Place the snacks and juice boxes in clear, easy-to-open containers or jars so they won't be searching all through the refrigerator.
Lazy Susan
The back of the refrigerator is usually a black hole — food items will just disappear and will come out once they've past the expiration date or rotted. To keep everything easily accessible, use a lazy Susan.
Place items like condiments, jars, or spreads on top of the lazy Susan. Just spin the disk once you need an item.
Baskets
Hanging baskets inside the fridge can help utilize the wall space. You can buy baskets with suction cups at the back that you can stick to the side of the fridge.
These baskets are handy for holding small items like string cheese, hummus, cream cheese, or small snacks.
File Organizer
File organizers are not only for keeping your documents organized — they can also store your snacks and other food items.
You can store a lot of food in these handy organizers, from vegetables to drinks, and yogurts to pre-made snacks. If a file organizer is too big for you, you can also use smaller baskets.
Drawer Dividers
While drawer dividers are most known for organizing clothes and undergarments, they can also help keep your fridge drawers looking a lot neater, too.
Add drawer dividers in the drawers to organize your vegetables and fruits. You can use the adjustable ones or the box-types. You can group like items together like spinach, kale, and lettuce, ginger, garlic, and onion, or apples, oranges, and kiwi.
Label
If you like using mason jars or containers to store things or you simply love making big batches of soups and casseroles and storing them in the fridge for later meals, make sure to label everything with names and dates. This way, you won't end up with unknown food items that are past their expiration dates or no longer fresh and edible.
You can print the labels in waterproof sticker paper or use chalkboard labels.
If your refrigerator is organized, you will be surprised at how much cleaner it stays. It is also much simpler for you to locate the items you need.
With these 10 refrigerator organization tips, we hope you can maintain a cleaner and more organized refrigerator.
Do you have other tips? Share it with us! We want to hear more.
Other posts you will love:
8 Easy Ways To Organize Your Pantry
8 Ridiculously Easy Toy Organization Hacks
Like it? Pin it.