Isn't Thanksgiving the best holiday? No expectations other than sitting around visiting with friends and family. We have tried to make it all about bonding with family by starting some fun family Thanksgiving traditions.
Thanksgiving is my favorite especially because it isn't about gifts. It is about being with the people we love and eating some delicious food. My mom and aunt cook us a delicious meal while the rest of the extended family play on the beach. The other nights during our weekend together, the rest of the families all take turns cooking.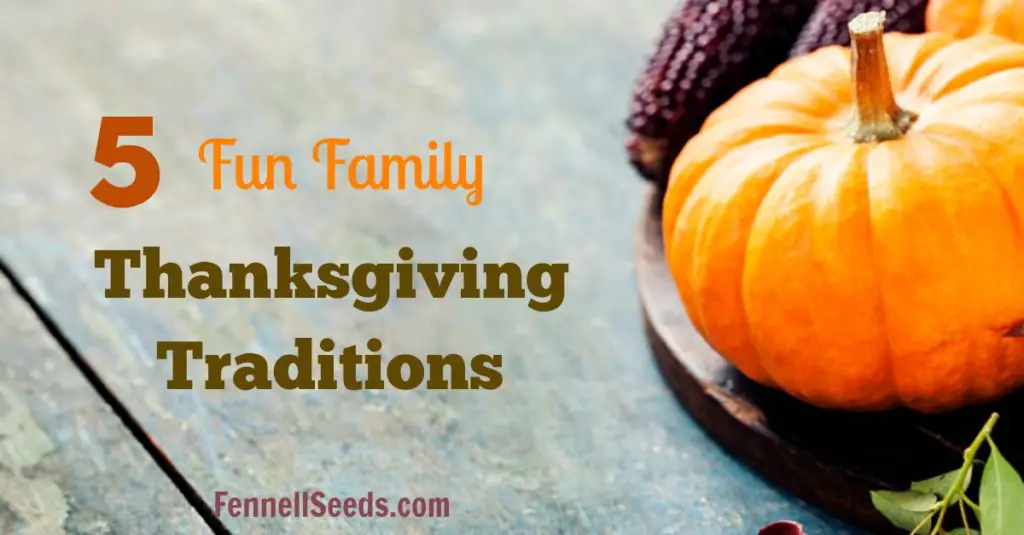 Here are 5 fun family thanksgiving traditions:
Have Kids Decorate Gingerbread Houses – The kits that come with the house already glued together are by far the best deal. Buy them at Walmart, they are usually $10. Don't waste time building the house, let the kids get to the good part, the decorating with candy and icing! I also purchase extra candy to decorate the house in addition to the candy that comes in the kit. I buy holiday MnMs and gum drops. The kids love the bonding time. We do it every year but this was an especially great activity one year when the weather was bad.
TableTopics Family – a game that starts great conversations. You don't have to play around a table. This is great to use in the kitchen while preparing the meal. That is when the best conversations happen, right?  We aren't formal about this at all, we just randomly pick a card and use it to start some fun conversations.
Puzzles and Boardgames – 2 years ago my sister pulled out a 1,000 piece puzzle. We all sorta groaned because we thought we weren't puzzle people. Turns out, we are! It was fun to work on for a couple of days. Every night after dinner 1-2 people would start working on it and before long everyone was sitting around the table. We put it on a coffee table since we do large ones that we can't put it away to eat on a table.
Turkey Trot – My cousins started doing this a few years ago and last year my 8 year olds joined the crew. I like to cheer from the sidelines but they have a lot of fun doing it.
Movie night – Find old family movies that everyone enjoys. A few that I am thinking of are Home Alone, Annie and Sound of Music. These are also great to order the DVD and bring as a hostess gift if you are invited to someones house for dinner.
I want to encourage you to be the one that starts the game. Everyone groans at first when you pull out the board game and say, "Hey, Everyone. Let's Play." But everyone is thankful afterwards that you pulled them away from the separate iPads and TVs to have fun together.
Like it? Pin it!