My favorite clothes for my daughter are the ones that I have had personalized. This means that no one is going to have the exact same dress as her plus there is nothing like having personalized clothes for your little girl.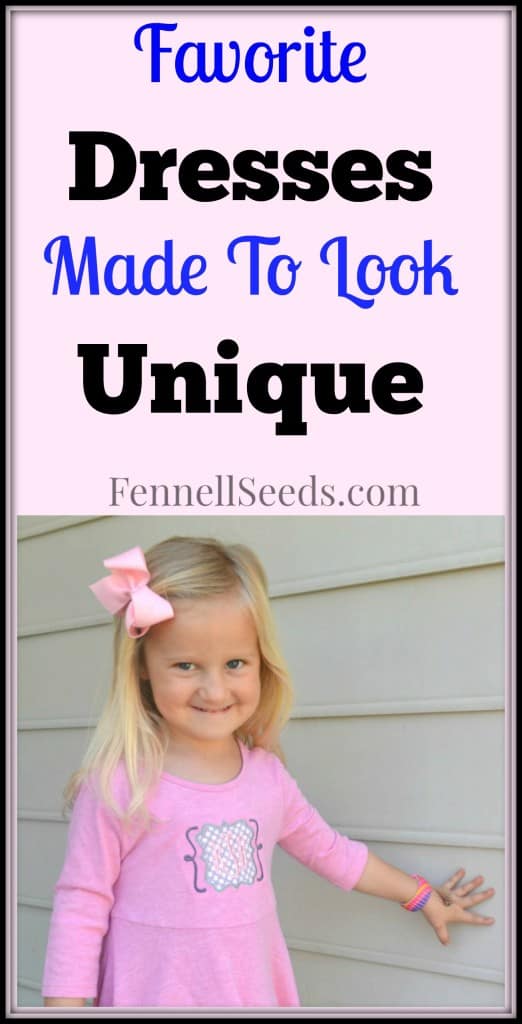 Is it a southern thing to have monograms and appliques on shirts and dresses? All I know is that this obsession started with baby gifts I received with my babies. All of the cute personalized burp clothes and onesies just started it off for me and now I love to do it to shirts and dresses.
What makes me really excited is when I find super inexpensive dresses at stores like Old Navy and Walmart that I can make look like they came from a fancy boutique.
The ones that I am showing you today are from Old Navy. I found two of the dresses last year and 2 of them this year. With little girl dresses, I have learned that Britton can wear them for 2 years. The first year as a dress and the second year as a tunic with leggings.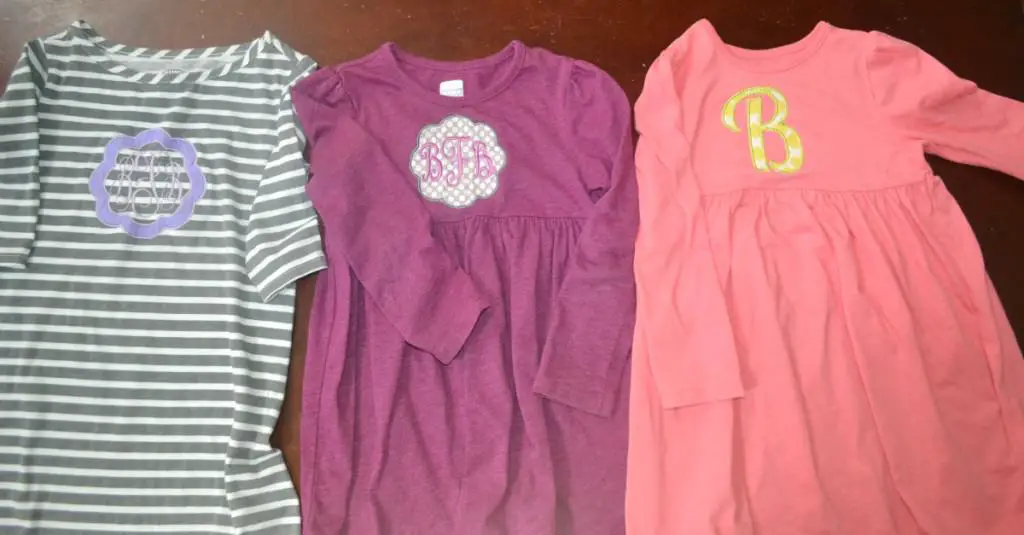 Aren't these cute?
You can find either a store to do these for you or I like to find a home based business in my area to support and have them add the appliques for me at their home. I found the person who did these on a neighborhood Facebook group when I asked for recommendations.
If you love these take a look at my other post. How to Make a Girls $5 Dress Look Boutique.