Thank you UBTECH's JIMU Robot for sponsoring this post. JIMU Robot kits are a fun way to bring robotics into every kid's day to day. The system relies on three steps: Building, Coding, and Playing. Robot kits from UBTECH offer a wide variety of challenging builds for the curious children in your lives. With JIMU Robot, kids 8+ can engage in STEM learning with their award-winning interactive robotic building block system!
The older the kids, the harder it is to find great toys. Are you tired of all the video games and toys that only involve the kids sitting? The JIMU Robot: ChampBot kit is a great toy that your boy or girl will like to build and then shoot, score and perform tricks.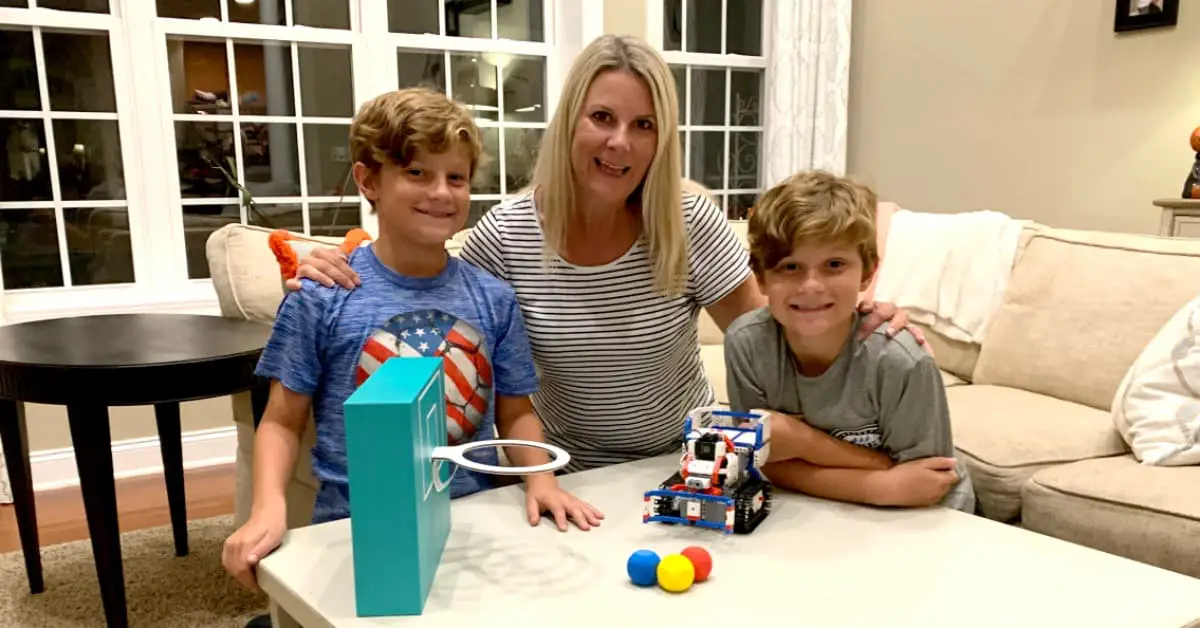 I have twin boys that are in the 6th grade. They attend a STEM magnet middle school. We love anything to do with coding and robotics in our house.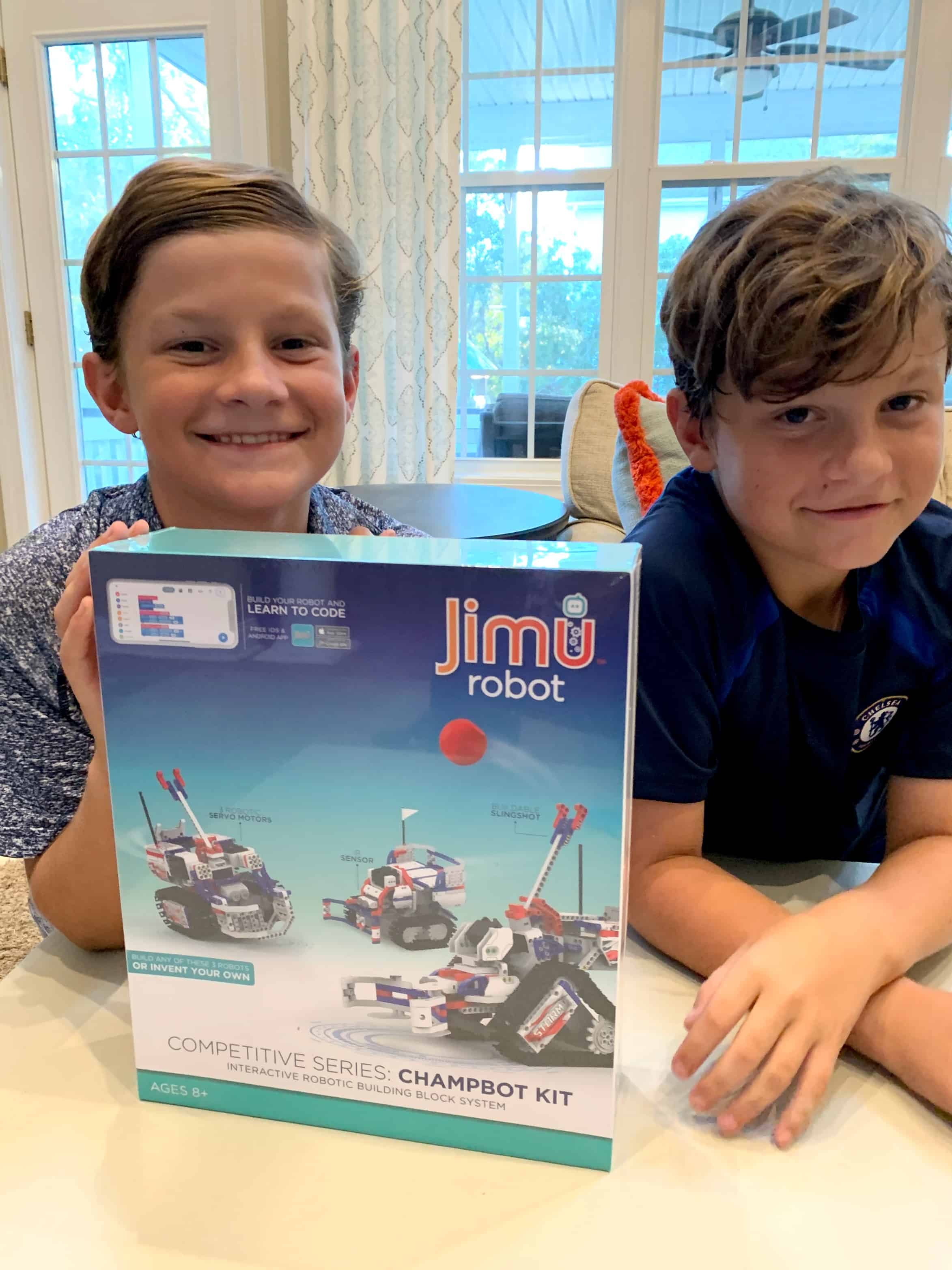 The ChampBot is a great introduction to competitive robotics. This is the first robot in a new JIMU Robot Competitive Series by UBTECH.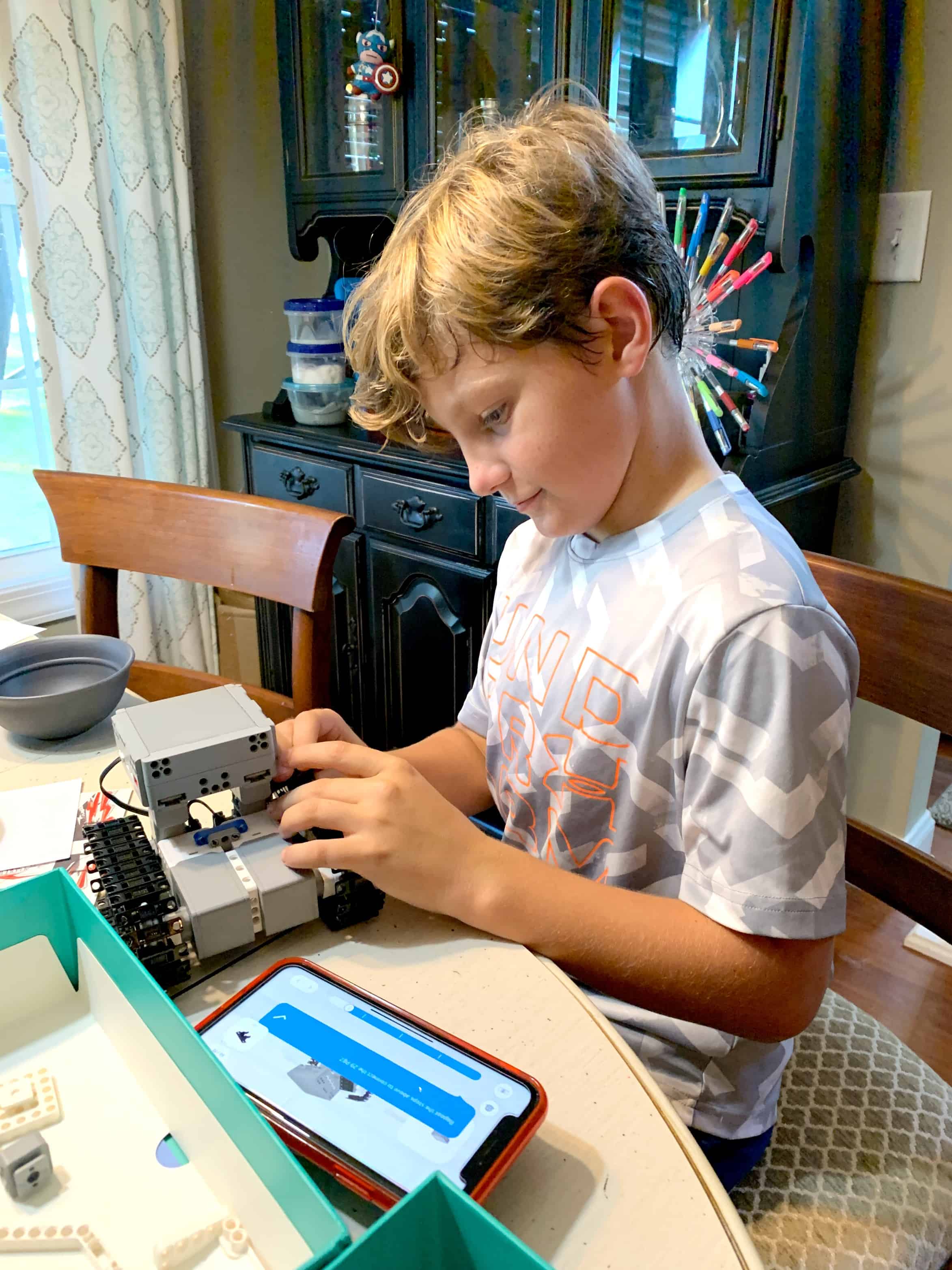 There are 3 fun aspects of this toy.
Build. There are 3 options to build within this kit. The SCOREBOT, CHAMPBOT and BASKETBOT. My boys loved that they were able to choose different characters, actions and challenges for even more options of fun. The snap-together parts and connectors are very user-friendly.
Program Actions. One of my boys spent a long time using the robot to pick up the balls that come in the set and put them in the basket on the robot. These extra touches like having balls in the set make this more than just a robot you drive around. They actually played with it and made up their own scenarios to get the balls where they wanted.
Code Sequences. Programming the robot to do tricks. This was a perfect way for one of my boys that just finished a computer science class at school to continue to use block coding. Block coding is a great introduction to code sequences and makes it fun to see if you can get the robot to perform your commands.
The ChampBot is programmed and controlled with a Smartphone or tablet with the free JIMU app.
This made the robot even more exciting for my boys. Phones are relatively new to them so the fact that they could control, code and play with the robot through their own phone was a treat.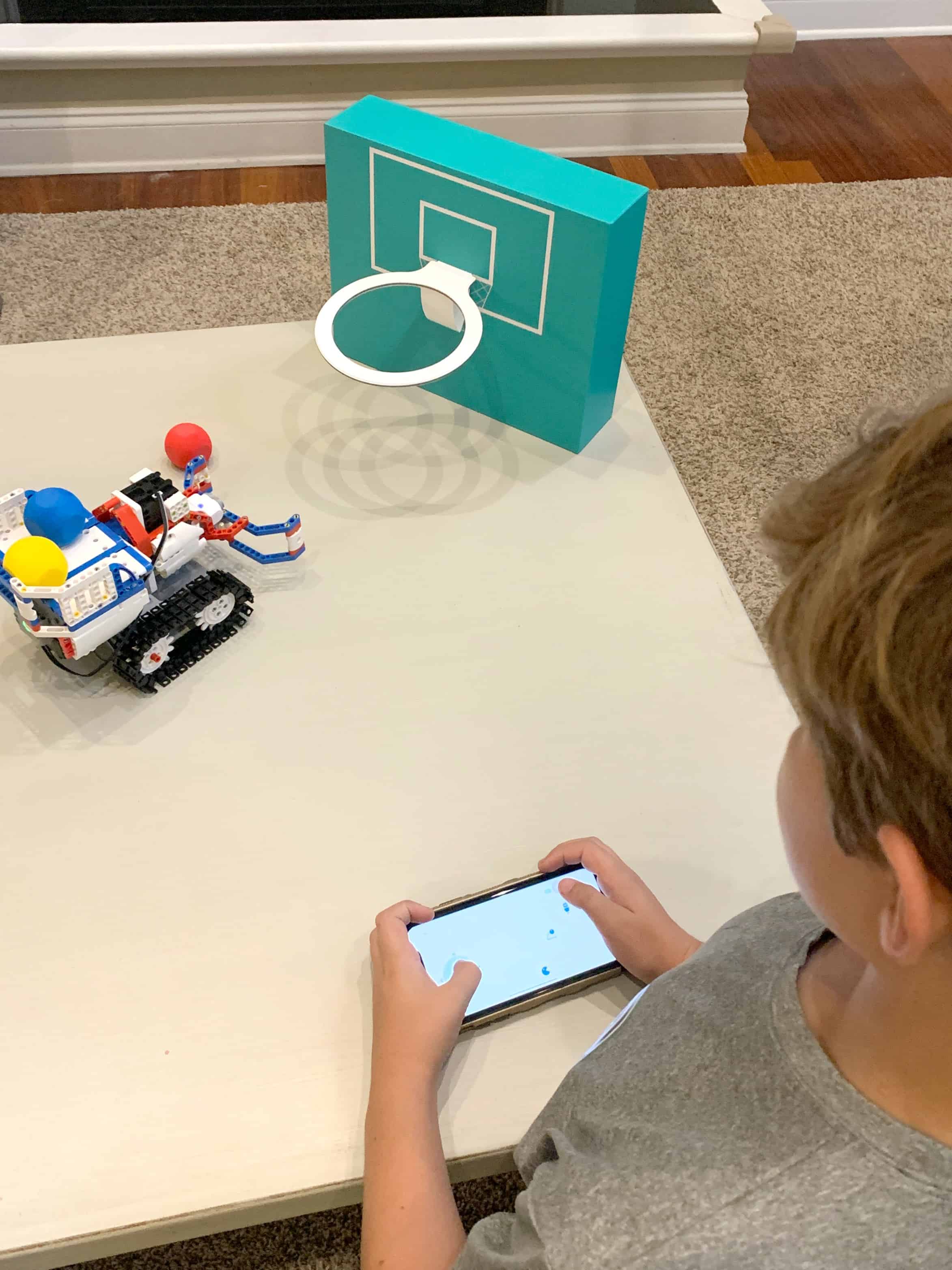 Our whole family enjoyed building the ChampBot. This toy is for ages 8 and up so all our kids were able to be involved in building and programing. One of my boys was setting up the balls in various locations and my other son was trying to get the ChampBot to pick them up in a certain order. There is also a basketball hoop to try and make a basket.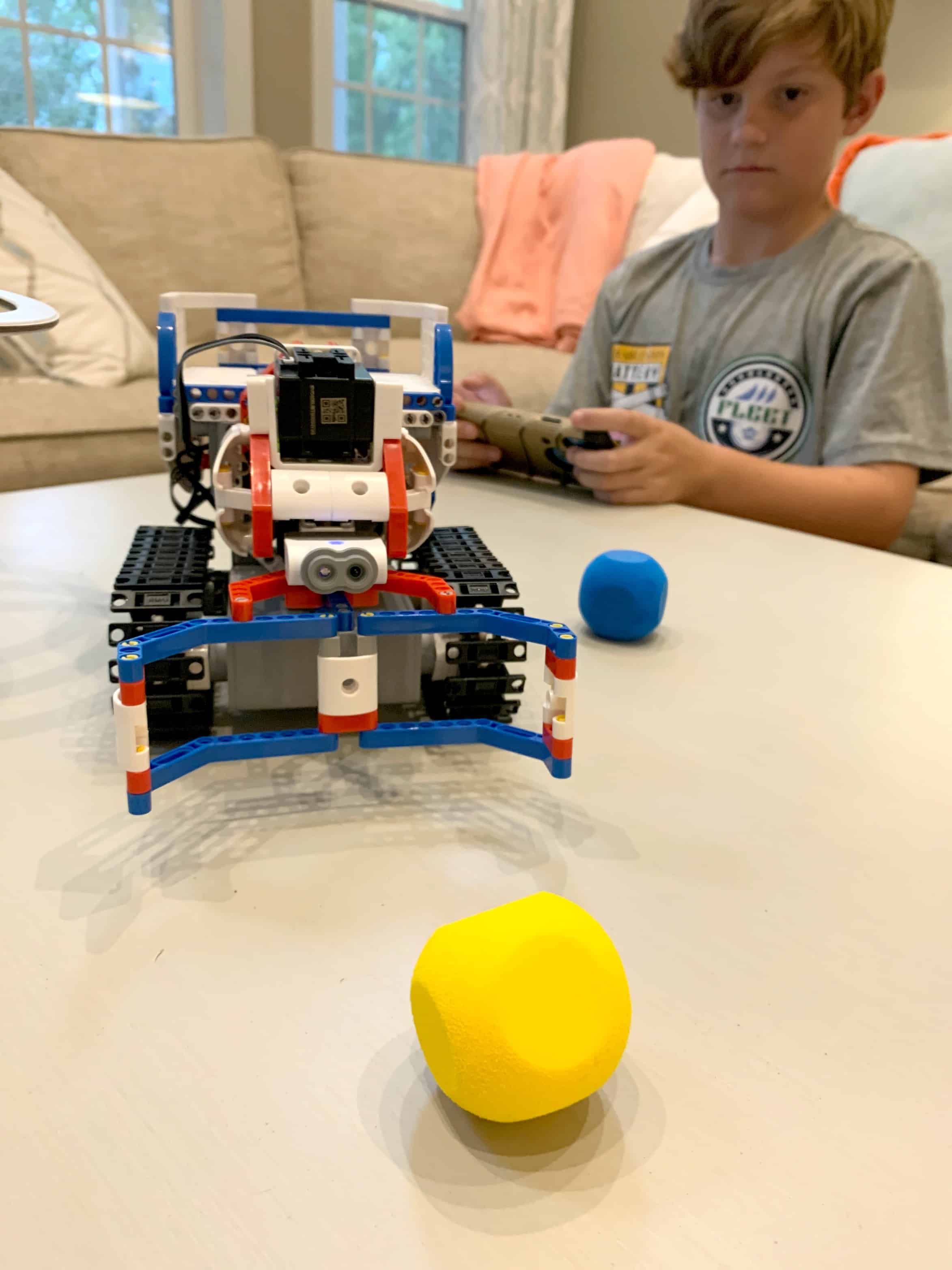 As a parent, I love that you don't have to build this robot according to the directions. The kids can be creative and build their own robot creations.
You can find the JIMU Robot: ChampBot Kit in stores at select Target and BJ's Wholesale Club. Also online at Amazon, BestBuy, SamsClub, Walmart, Target and ubtrobot.com.