Did you know that you have access to hundreds of free workout videos on YouTube?!?!  I put out a call to my friends to see if they knew of any free workout videos on YouTube that they could recommend. So many people responded and wanted to give me their opinion of their favorites that I was overwhelmed. Turns out that all of my friends have been using exercise videos on YouTube and I had no idea that we could have access to all of this for free!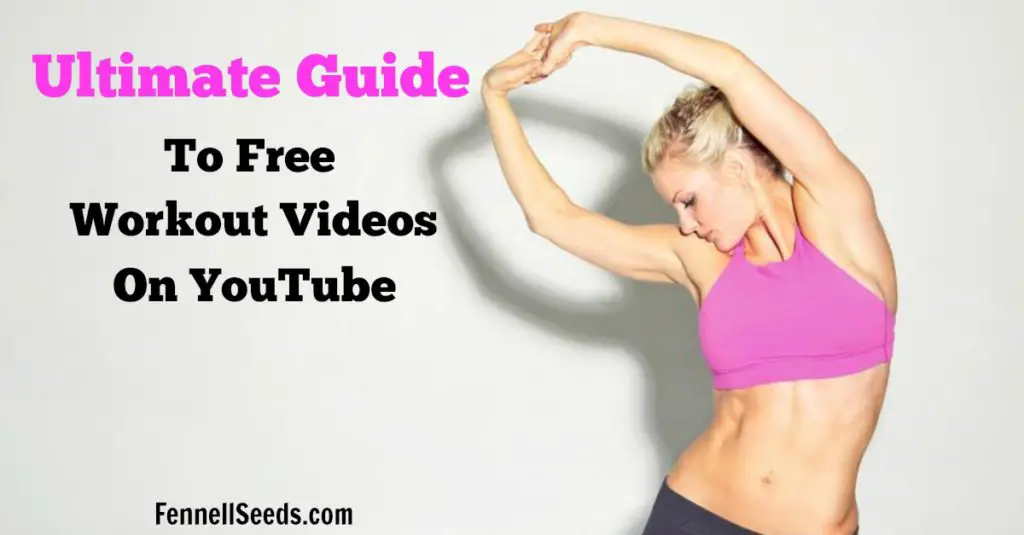 After traveling a good bit this summer, my shorts are definitely feeling tight. I am super motivated right now to get back into the weight loss zone and using my tricks to lose a few pounds. It is way too hot to go outside which is my preferred method of exercising. I like to walk fast for 45 mins. It is my time to really zone out and think through what I want to do in life, with my kids and with my blog. But now I am trying out some of these exercise videos and wanted to share my thoughts.
There are tons of trainers with their own channels. Some of them even train celebrities and give you the same workout that the celebrities do to keep in shape. I also thought it would be a lot of "no name" trainers but you can actually access all of the famous ones like Jillian Michaels, Denise Austin, Billy Blanks, etc.
Guide to Free Exercise Videos on YouTube
I feel like I have a million links in this post. I want you to be able to easily find these videos and I hope my description of each channel helps you narrow down which ones will work for you.
Sometimes the weather just doesn't cooperate for a walk outside. These free videos are a great alternative. They also work well for when my youngest is home. My little girl doesn't mind at all when I put on a video for a little bit to work out. She will even do it with me for a minute and then will play next to me with her own toys.
Let me know if you have any favorites that I should add to this list. If you like this YouTube Guide you may also like my Ultimate Guide to Kids YouTube Channels. Have fun!
Like it? Pin it!