Get inspired with this collection of 20 DIY toy storage ideas for girls toys.
Girls toys can include dolls with lots of clothing and accessories that all need a place to be stored when not in use. Also, craft supplies that need proper storage, stuffed animals that need to be corralled, and dress-up costumes that need organization.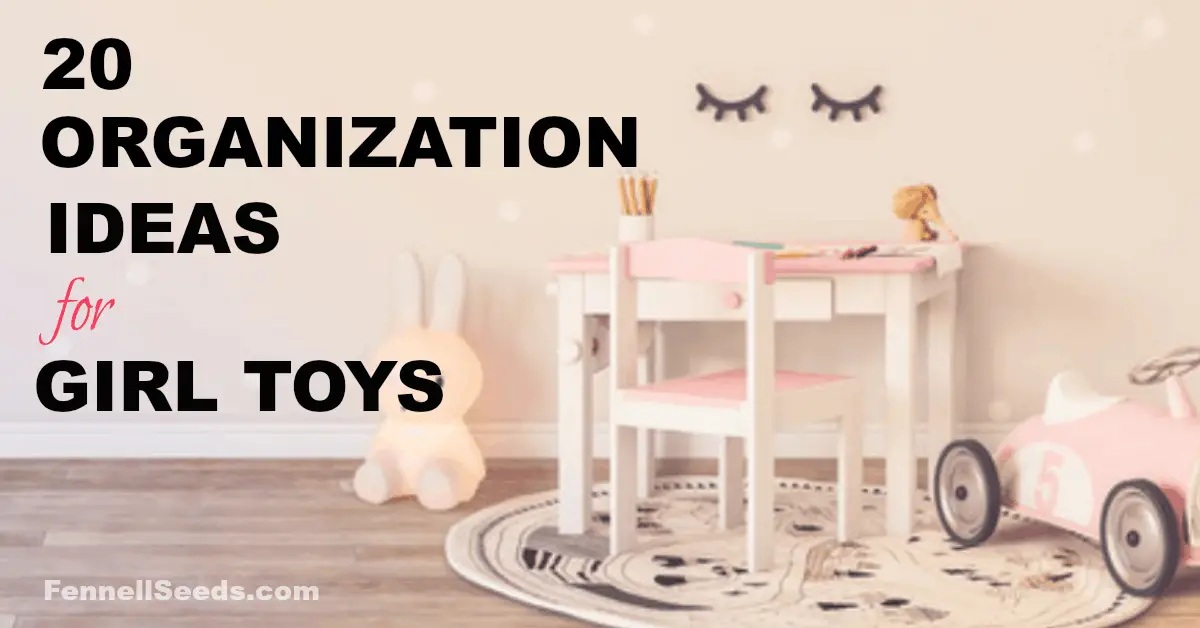 From baskets, bins and bags to crates, closets and cubbies, you'll find creative and easy DIY projects to help tame the toy mess. Let these clever ideas help you put in place structures and systems designed to help kids want to keep their toys organized.
DIY Girl Toy Storage 
Girls will love this adorable DIY peek-a-boo drawstring bag that lets them see their toys inside for easy identification. With some vinyl, fabric and drawstring, you can customize each bag for size and looks with the material you choose. Bags can hang on the wall and be a part of the decor or be put away. So cute!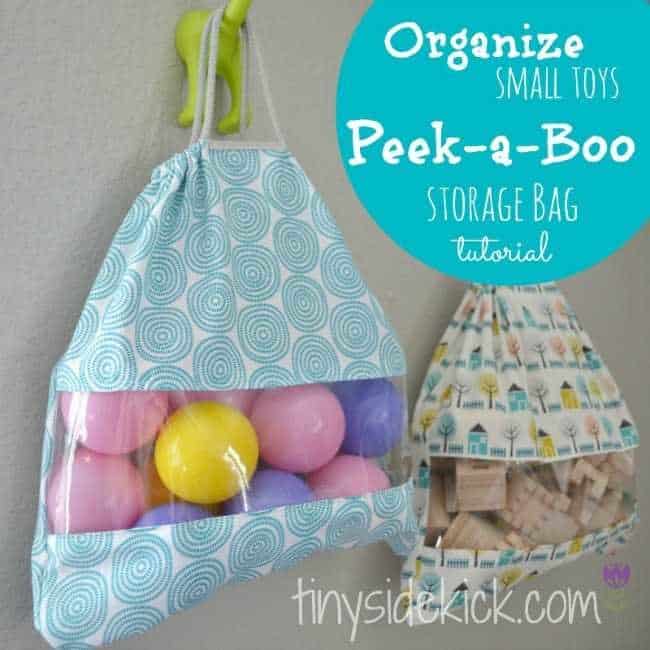 Peek-A-Boo Bag Storage by Hey There Home
Here's a genius way to organize art supplies and give your kids a desk to work on, all in one hide-a-way flip down storage desk. It's an easy DIY project that your kids can help personalize.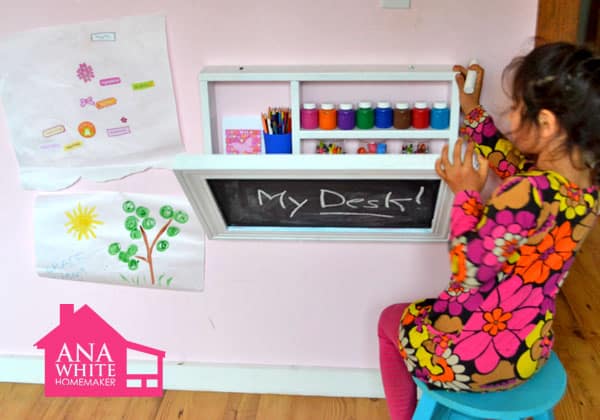 Flip Down Wall Art Desk by Ana White
This adorable hanging swing for stuffed animals is a DIY project that's simple, fun and that your kids will love. Girls will love rearranging the animals in their new swing and they will make sure all of them are "put away" for the night.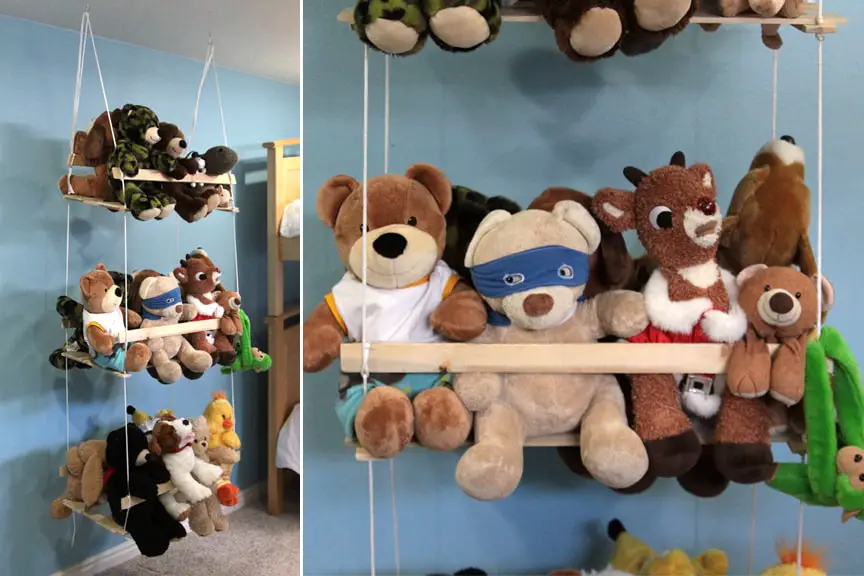 DIY Hanging Storage For Stuffed Animals by It's Always Autumn
Learn how to take a tall shelving unit and turn it on its side to create a window bench with storage cubbies underneath. This is a great DIY project with lots of personalization available to work with your kids decor.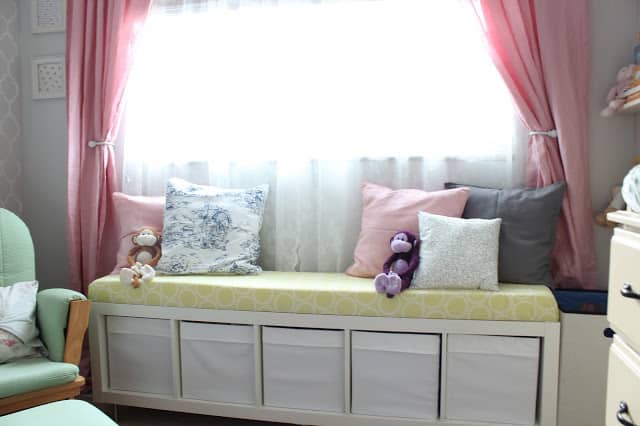 IKEA No Sew Window Bench Tutorial by Mommy Vignettes
Here's an easy project that you can put together with plywood to create bins with rollers for easy storage under your kids bed. Add a little paint and rollers and there you go: bins that are ready to corral stray toys!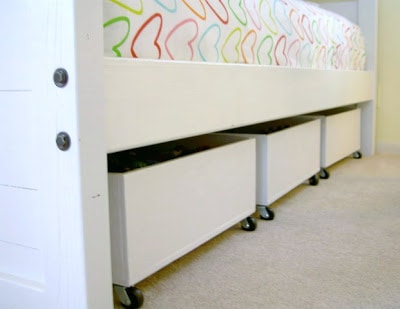 DIY Under The Bed Storage Bins by Jaime Costiglio
If your girls love to play dress-up, design a little closet just for their costumes. The idea here is from a repurposed tall dresser with a few drawers removed to create the hanging space for the costumes. It's a great idea if you love to up-cycle old furniture.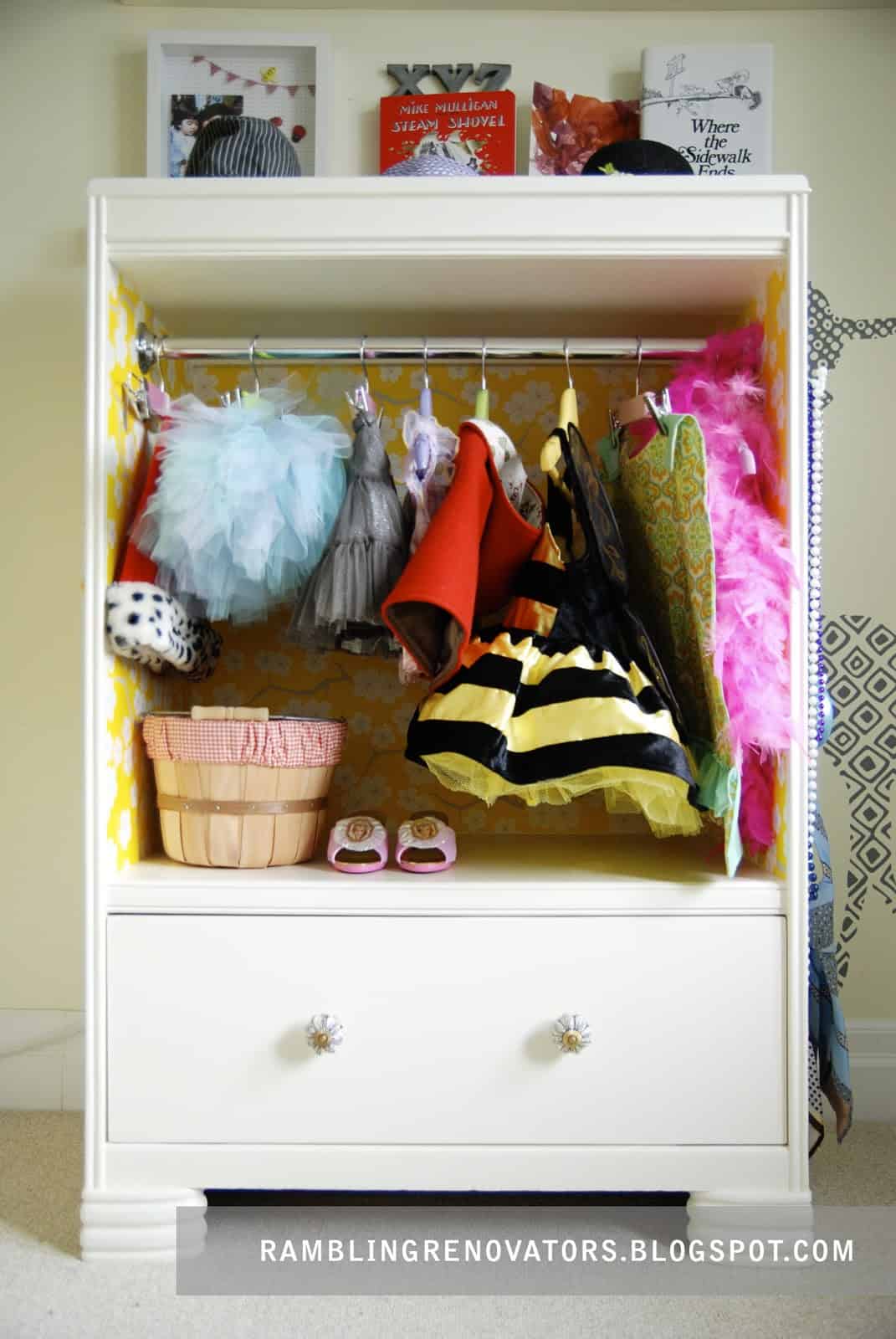 Costume Closet by Rambling Renovators
An over the door shoe bag gives Barbie and friends a place to hang out when not entertaining your kids. Each doll gets her own pocket and your girls call easily see who's who with this organization method.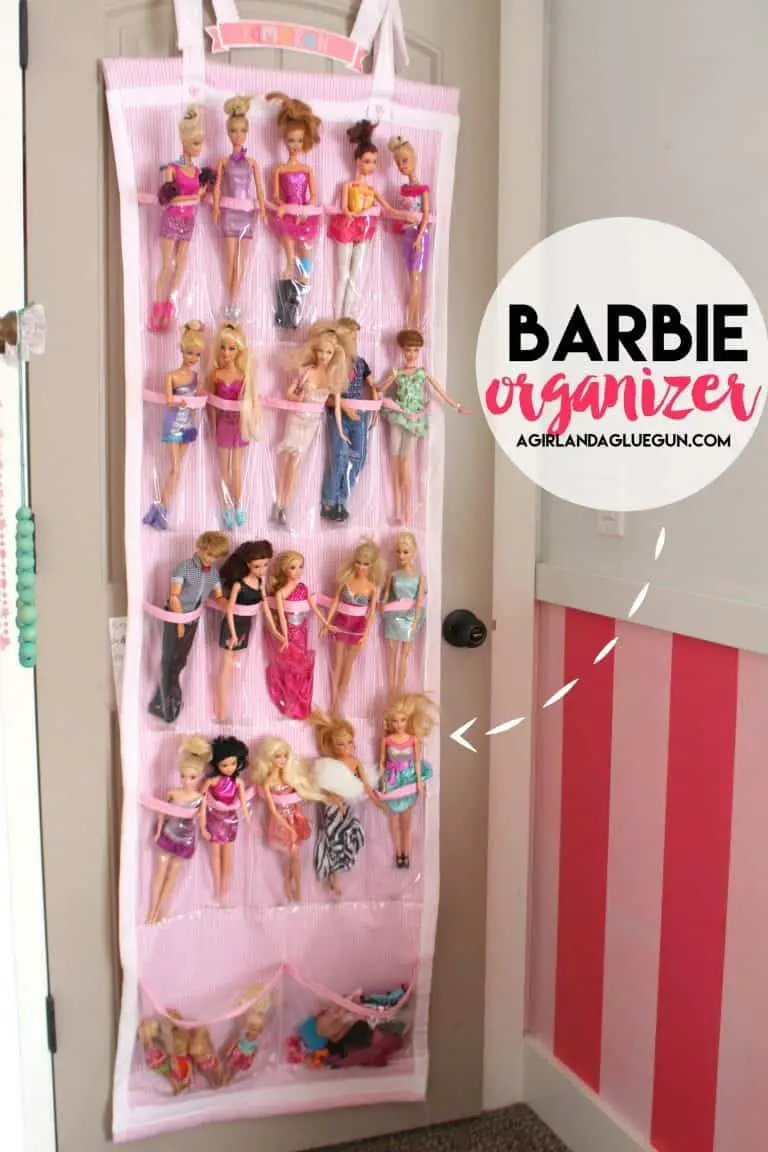 Barbie Organizer by A Girl And A Glue Gun
Use this brilliant way to organize and store doll clothing with gallon sized ziplock bags and colored construction paper acting as a backdrop for each outfit. This pretty and functional way to keep outfits separate then gets "filed" in a storage bin for easy access.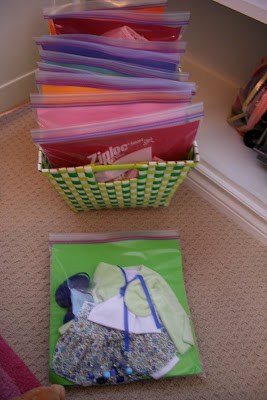 Doll Clothes Organization by Pink And Green Mama
Roofing gutters create a unique bookcase that's functional and one-of-a kind. This is a sweet idea to create a little corner reading nook for your kids.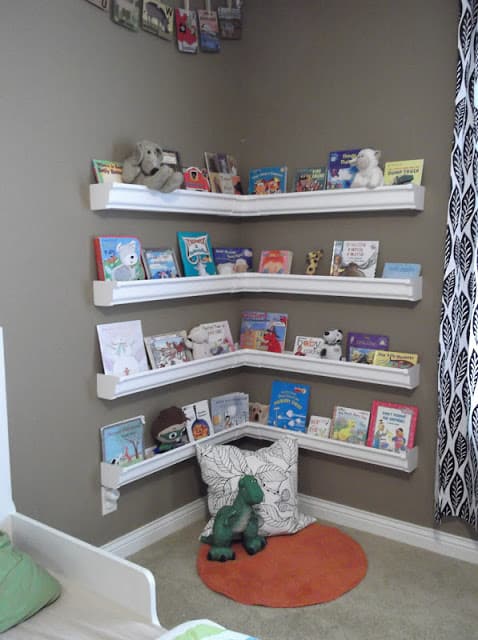 DIY Gutter Book Shelves by Sunshine On The Inside
Just about anything and everything can go into bins. Make them colorful and engaging so your kids will want to use them. Consider attaching the shelving unit to the wall so littles can't climb on it and tip it over.
Organize With Colorful Bins by The Navy Stripe
if you've ever stepped on or your vacuum cleaner has "eaten" a little Barbie shoe, you know how important it is to keep these miniature items off the floor and in their rightful place. This idea uses a plastic craft case with compartments that are perfect for these small doll accessories.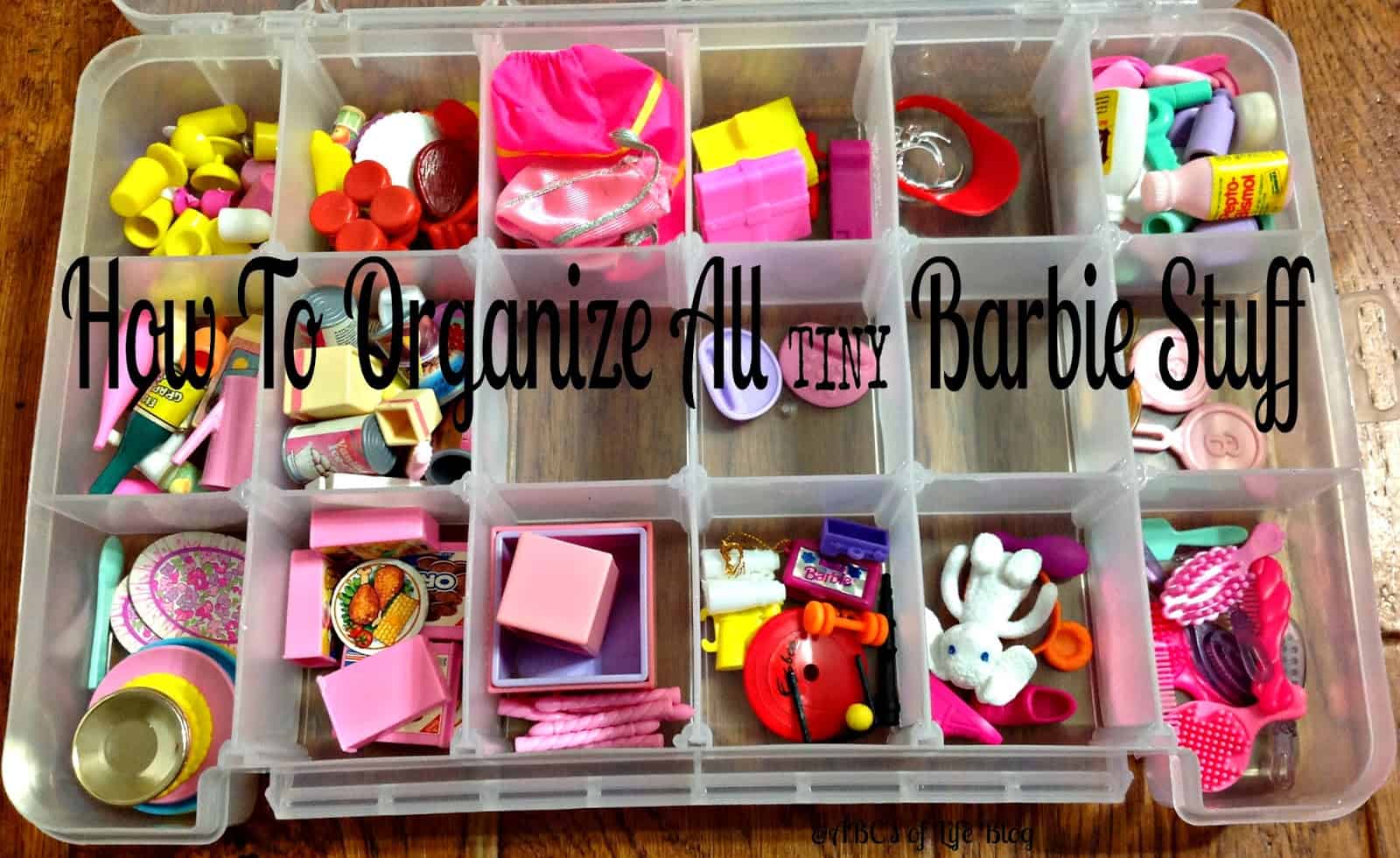 How To Organize Tiny Barbie Stuff by Ashley Designs
Plant hangers make a great way to contain stuffed animals. Paint the plant hangers if you desire, position and hang them, and then let your girls show their stuffed animals their new home!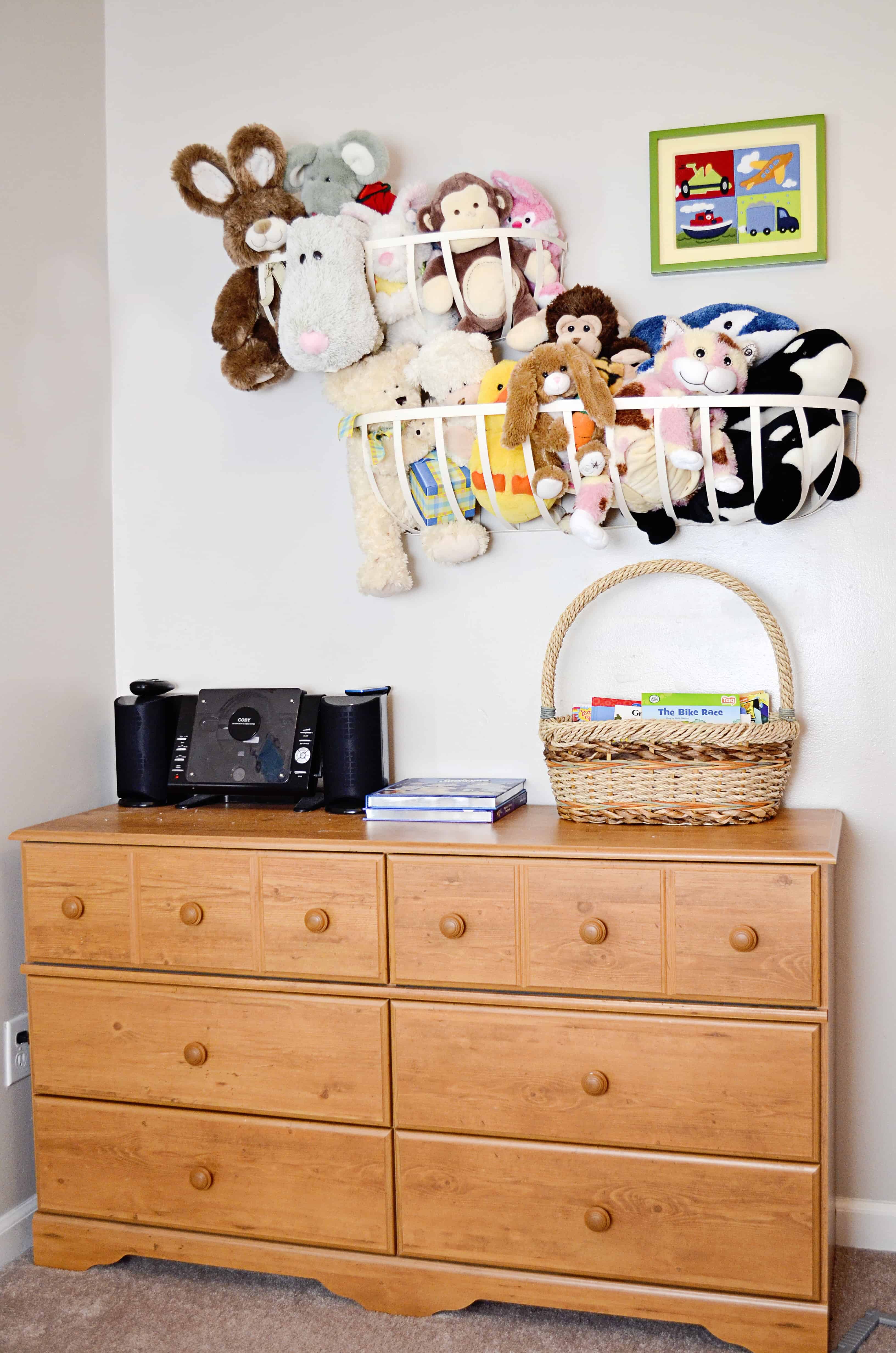 Stuffed Animal Toy Storage by Mommity
A hanging closet organizer makes easy work of storing boxed games and puzzles. With this method it's easy to see what's available and gives a great space saving option for your closet.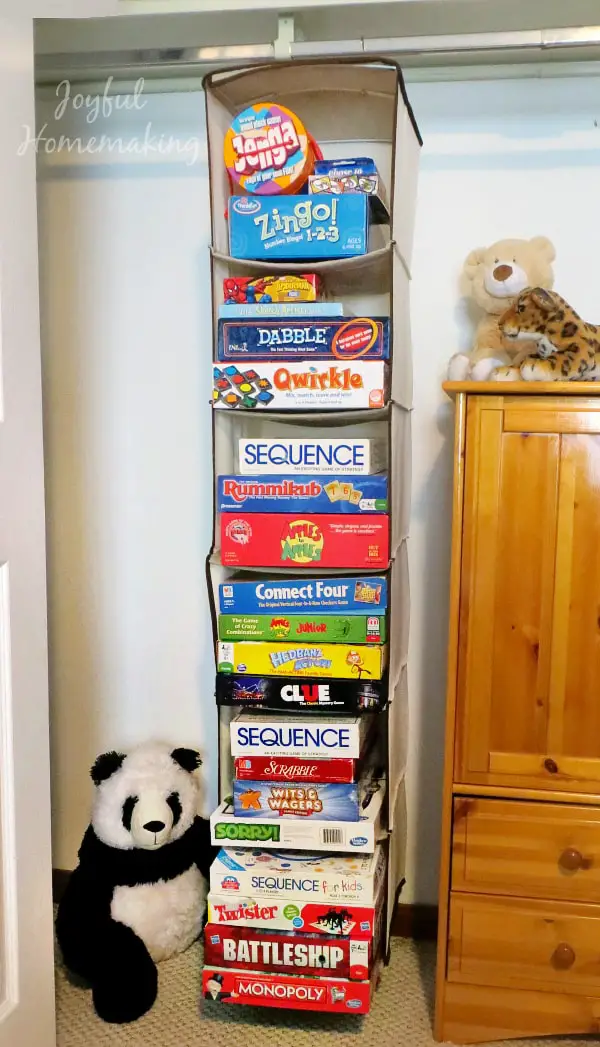 Storing Board Games And Puzzles by Joyful Homemaking
Use a 3 -ring binder and clear pencil pouches to contain crayons, pencils, pens, paint brushes, glue sticks, scissors and other art supplies.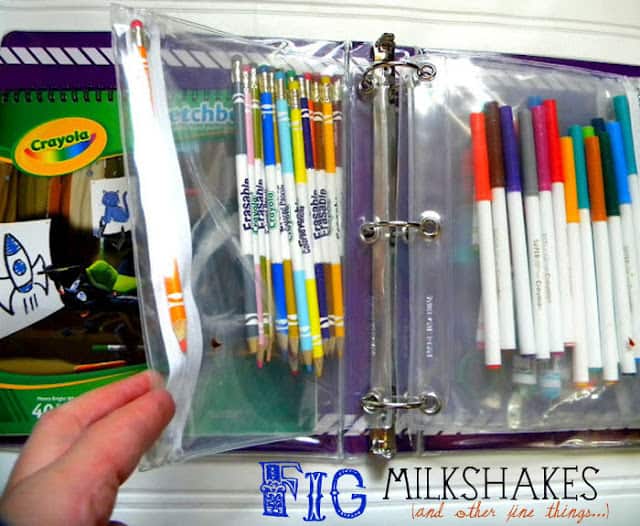 Art Supply Organization by Fig Milkshakes
Here's a way to organize Barbie, her friends, and all their accessories using decorative plastic bins. These bins are on the smaller size for stacking options in smaller places, closets or drawers.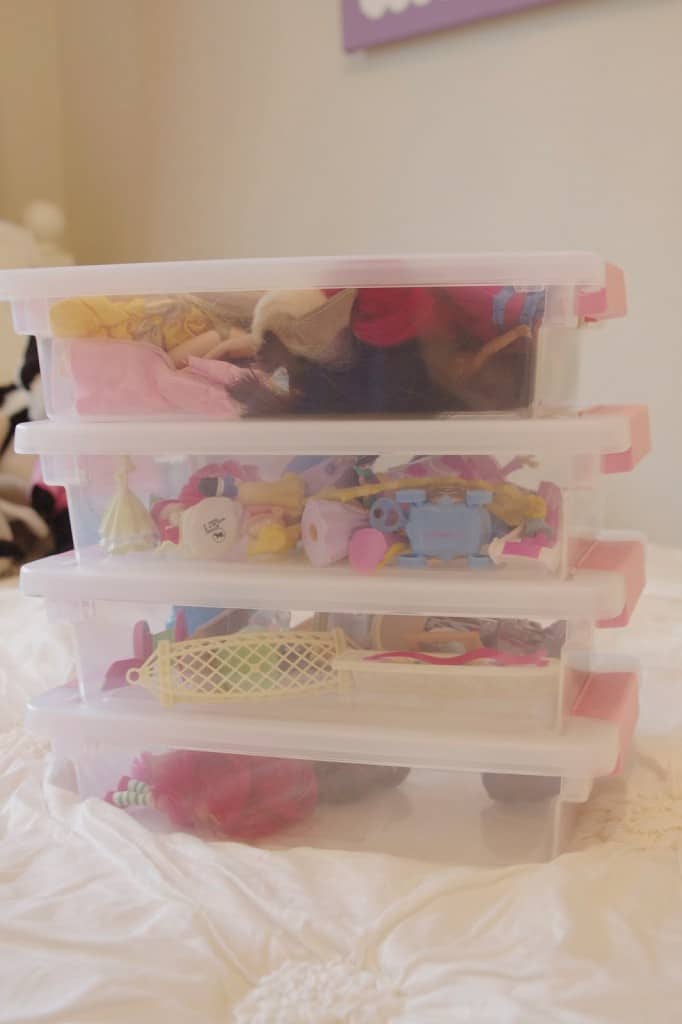 Organized Girly Toys by Simply Organized
Consider investing in an actual art cart station that has multiple drawers to house art supplies. This is a minimalist look that may work well with you decor, plus it has wheels attached so that it can be moved around your house.
Kids Art Storage by DIY Decor Mom
Purchase inexpensive storage crates, paint them in the color of your choice and add wheels to them. You can even stencil them with your child's name, They can line your child's wall for easy storage for their toys.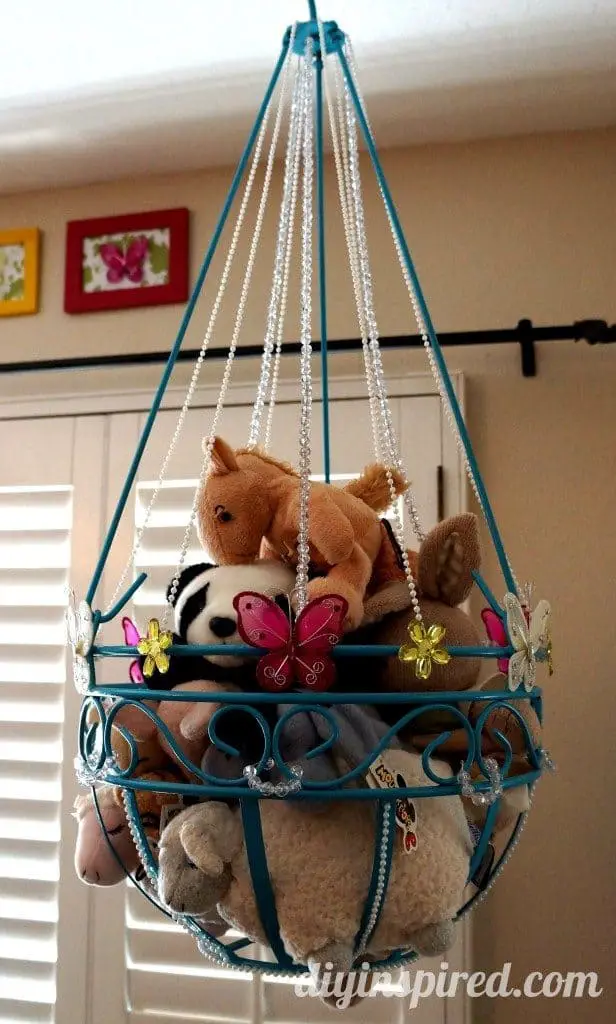 Wooden Crate Toy Storage by DIY Inspired
This idea of a cubbie cabinet will work well for younger kids who need to have paints and other items out of their reach without adult supervision. Items that are okay for them to use a located within their reach with a small desk directly under this wall art station.


How To Organize And Store Kids Art Supplies by The Organized Mom Life
If your kids have a collection of American Girl Dolls, consider a large toy chest to house the doll accessories. You can stack bins within the toy chest for even more organization.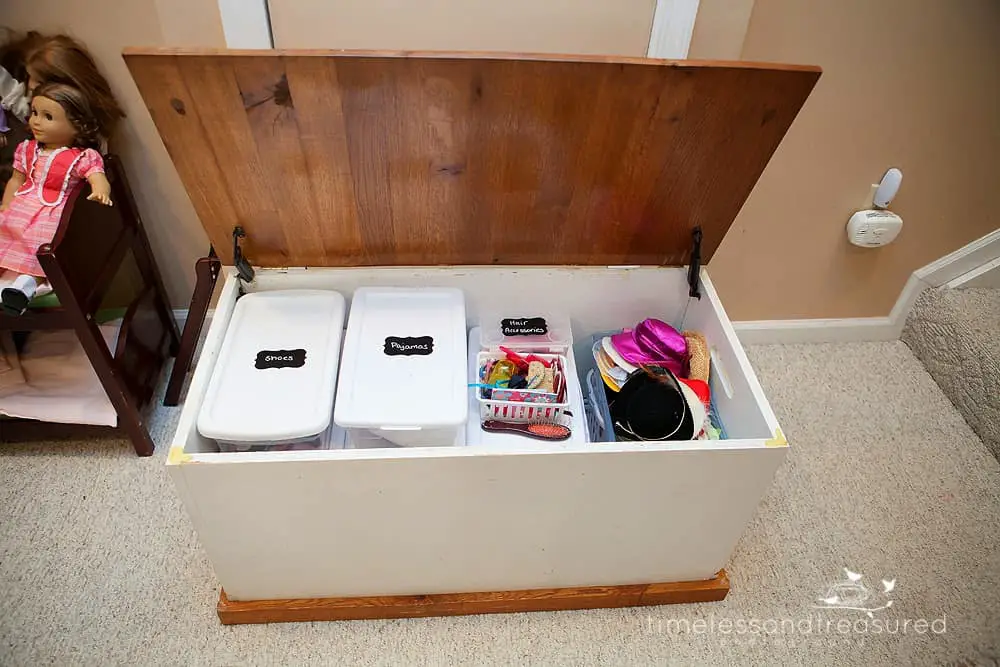 How To Organize American Girl Dolls by Timeless And Treasured
Try this super easy and cute hammock net for stuffed animals that can hang in the corner of your child's room. It's simple to put together and makes an adorable hangout for the animals!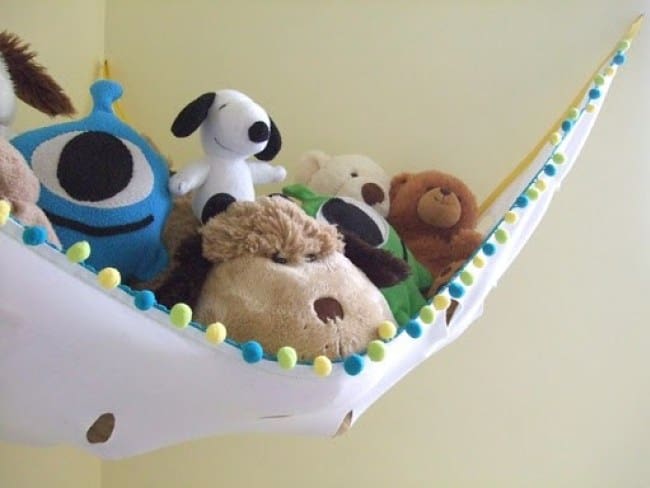 Stuffed Animal Net Tutorial by Lemon Squeezy Home
Other Posts You Will Love: 
 8 Ridiculously Easy Toy Organization Hacks
Physical Activities and Toys To Tire Out An Active Child
 Like it? Pin it.