Road trips are an awesome adventure to take together as a family, but sometimes…they are long.  If you have little ones in the car, hearing those words "Are we there yet?" one more time may just be enough to make you want to put the brakes on the thought of even taking that trip.  But, it doesn't have to be that way with some fun games to play in the car.
There are ways to ensure that everyone has a fun time together on the trip or journey that you are about to embark on.  It just takes a little effort and planning to make certain you are well-prepared.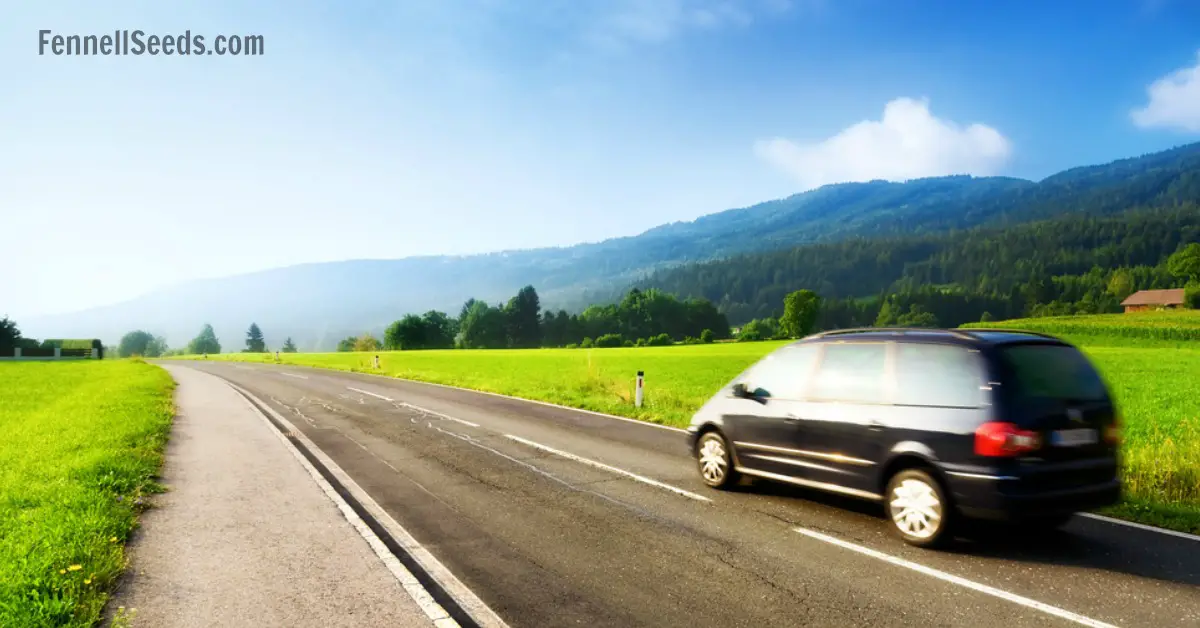 10 Games to Play in the Car
1. Slug bug.  Remember the good ol' days of the one-head light Beetles?  Bring back this game, but with some new rules.  The person who sees a VW Beetle, yells slug bug and gets to "slug" their partner on the shoulder. With my boys I have to adjust this to have them "slug" the seat instead of slugging a shoulder because they don't know how to be gentle. Your little ones will have their eyes centered on the road just searching for those slug bug opportunities!
2. License Plate Bingo.  This is an old-school classic. The point of the game is to see who can discover the most license plates of varying states located on the other cars.  There are printables out there that you can print off with all 50 states on them, or just have fun and write them down on a notepad as you go.  Will anyone be able to find Hawaii or Alaska?  You'll never know until you try.
I also like this License Plate sticker book License Plate sticker book for all ages of kids. It is a great way to keep track.
3. I Spy.  This game can literally be played throughout the entire road trip.  Be quick though, it can be hard to keep up on clues when you're driving 70 mph down the road!  Think outside the box about things to spy.  "I spy, with my little eye….something blue".  If you guessed the sky, you're right!
4. The Rhyming Game.  Say a word, any word.  Then each person has to come up with a word that rhymes with it.  Fly, guy, spy, lie, my, alibi….go until you can't think of any other real words to go along with it.  Be careful, there may be some silly words slipped in there causing lots of laughs!
5. The Alphabet Game.  Start out with the first letter of the alphabet, A.  That person has to find something on the road that they can see at that point in time that starts with the letter A.  Once done, it goes to the next person with the next letter of the alphabet, B. and so on and so on until the entire alphabet gets through.  Have fun finding something that starts with X!
6. What am I thinking?  One person thinks of something in their mind.  Then, the remainder of the people in the car has 3 questions that they can ask to try to figure out whatever the person is thinking in their mind.  The questions can build on one another, as all remaining family members are trying to figure it out together.
7. Freeze Dance.  Yes, it is possible to dance in the car…but the rule to this game?  You can only dance with your arms.  The person in the passenger seat has control over the radio stations (safety first!) and plays a song.  Once the song starts playing, the arms start waving…once the music stops, everybody freezes!  And stays frozen until the music starts again.
8. Add up the Mile Markers.  It's possible to have math time, fun time in the car.  Say a random number on the mile marker…then wait and spout off another mile marker a few miles down the road. Have 'em add the numbers together to see who can answer the quickest and correct!
9. Story time.  Have each person in the car tell a portion of a story.  Each person gets 30 seconds to tell their portion.  When their time is up, it goes on to the next person and round and round it goes.  The ending that it stops at?  Nobody knows!
10. Count larger semi's and vehicles on the road.  Have your car keep their eyes peeled for larger vehicles on the road and keep track of them!
I also like to have some new travel games I pull out throughout the trip.
And I keep these Magnetic Travel Drawing Boards in the seat pockets all the time.
Also if you have a child that likes to draw. This lap table makes it easy.
And don't forget stickers! Always a favorite.
Road trips don't have to be painful!  Try implementing some of these fun suggestions for ways to add some awesome games to play together as a family!
Turn your road trip frowns upside down.
Like it? Pin it.