This post was sponsored by Amazon as part of an Ambassador Activation for Influence Central and all opinions expressed in my post are my own
Want a new way to get kids to do chores in your house? You no longer have to be the bad guy.
Instead of creating an elaborate chore chart and reminding the kids over and over to complete it, we have now set up our Echo Show and Echo Dot Kids Edition to take charge.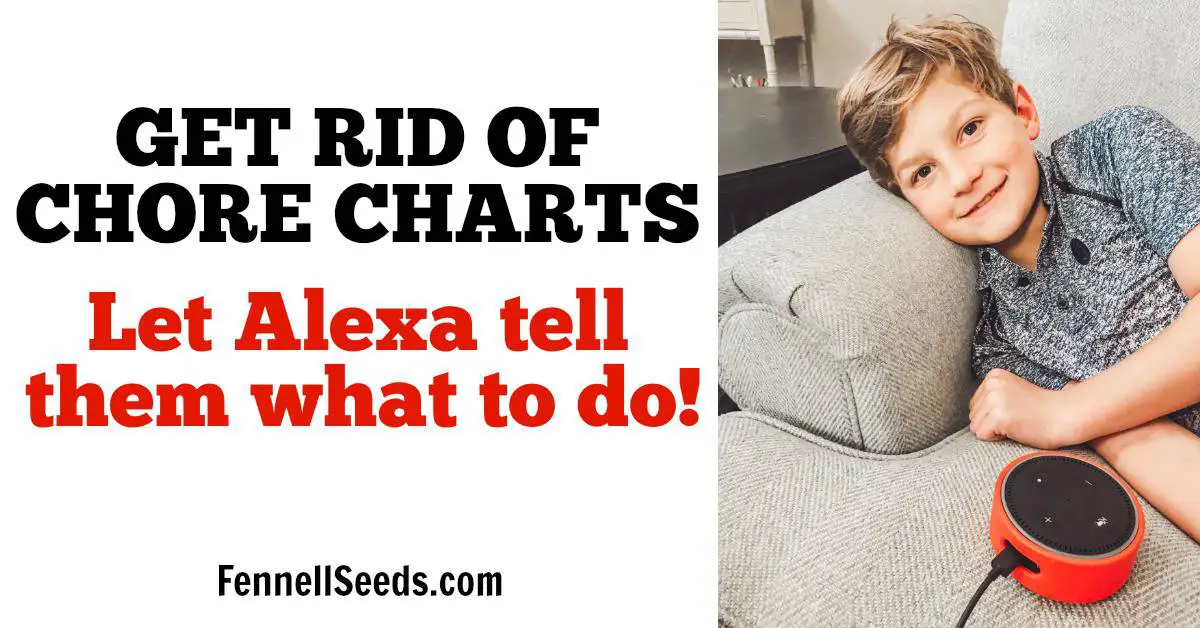 It is amazing how kids can just tune out the sounds of mom's voice. I get tired of telling them over and over that it is Wednesday so it is trash day or that it is 8:15pm and time to brush their teeth.
It is super easy to set up your Echo Show or Echo Dot Kids Edition to have reminders on a rotating basis. Every Wednesday in the evening it can remind my kids, "It's trash day, take the trash cans to the curb". And every night at 8:15pm, it reminds us that it is time to start our bedtime routine.
For some reason our kids will pay attention to Alexa when she speaks.
Monday through Friday, I have the alarm set to play music to wake up the kids. Everyone starts off in a better mood. I also have an alarm set to go off 10 mins before we need to leave the house to say "Time to Brush Teeth and Put on Shoes.". I sure do love technology.
With the Amazon FreeTime Unlimited we can set up controls on the Parent Dashboard to keep our kids from making poor choices. I have ours set up to turn off after 8:40pm and only turn on after 7:15am. My kids love to have their Echo Dot Kids Edition tell them a story or jokes at night in their room. I also love that I can turn off voice purchasing and have them use a Magic Word like "Please" when they address Alexa.
The parent controls are endless. FreeTime Unlimited includes 1,000s of books, radio stations that are kid friendly with no ads and use Household Communications to communicate between devices. When you buy the Echo Dot Kids Edition it comes with 1 year of FreeTime Unlimited plus a 2 year warranty.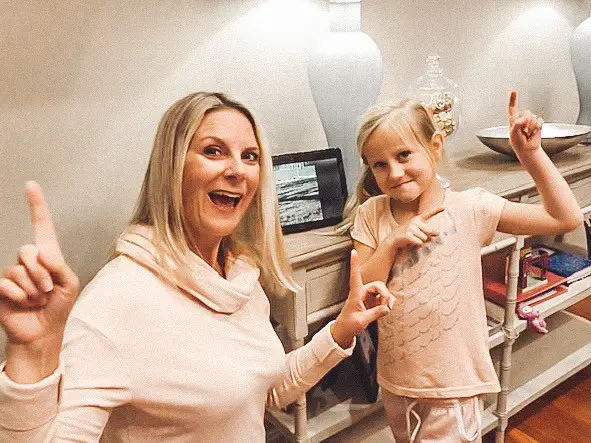 My kids have loved the independence they feel with the help of these Amazon devices. Plus, the dance parties have even increased in our house lately. Win, win!
CONNECT with Amazon Kids and Family:   Facebook | Twitter | Instagram