This post was sponsored by Ling Ling, all opinions expressed in my post are my own.
With 3 kids I have 2 adventurous eaters and one ridiculously picky (going to drive her mom crazy) eater. I noticed a few months ago that we were stuck in a rut of eating the same meals over and over. I personally wanted to try some new international food and thought…hey, let's make this into a family game.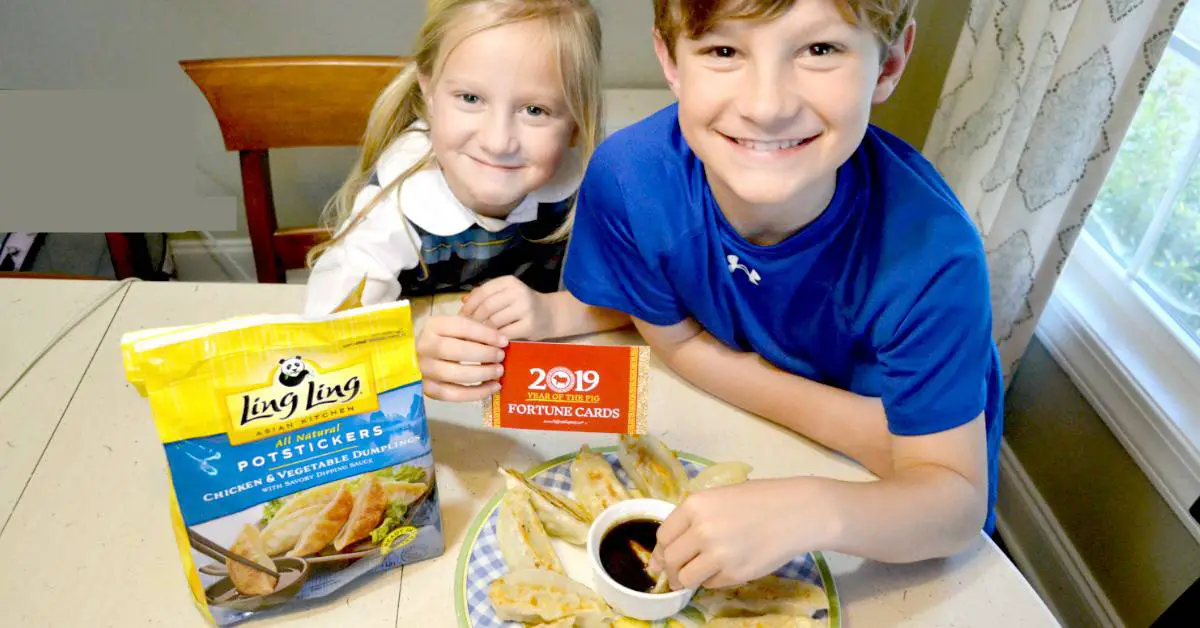 First we made a list of all sorts of cuisines and see if we can try as many as we can. This included popular ones like Mexican, Japanese, Chinese, Indian, French, Italian, etc. This was actually fun to do in the car with the kids. We were all able to list a ton of different types of food. After we got the most popular ones it was fun to go even further and think of some less popular like German, Korean, Caribbean, etc.
While some of the cuisines we have tried at a restaurant, like a delicious Brazilian Steakhouse. There have been many we have tried at home, Italian, Mexican and even Thai. Here is an example of how I mix it up and make the dinner exciting and fun so that even my pre-teen boys look forward to it.
First we discuss each week which cuisine we will be trying. This week is Chinese and we will learn about Chinese New Year which is February 5th. I found some fun facts about Chinese New Year to share with my kids. These fun facts had them very interested and sparked some fun conversation.
Chinese New Year Fun Facts
Each year has a different animal zodiac. 2019 is the Year of the Pig.
Employees get 8-12 days off for the holiday and students get an entire month off of school.
It is the largest usage of fireworks in the world.
Red is the color of the celebration. People wear red and decorate everything in red.
Kids receive red envelopes from their adult family members with lucky money inside. My kids were wondering where their envelope of money was. Ha! 
Everyone wears new clothes.
I have shared before that I rely on easy simple meals, I rely on my husband often to make of our more difficult or fancy dinners but these Ling Ling Pot Stickers were so easy for me to make and my kids loved them. It does help that my boys are crazy for anything with soy sauce. The signature dipping sauce that comes with the potstickers was the perfect soy flavor.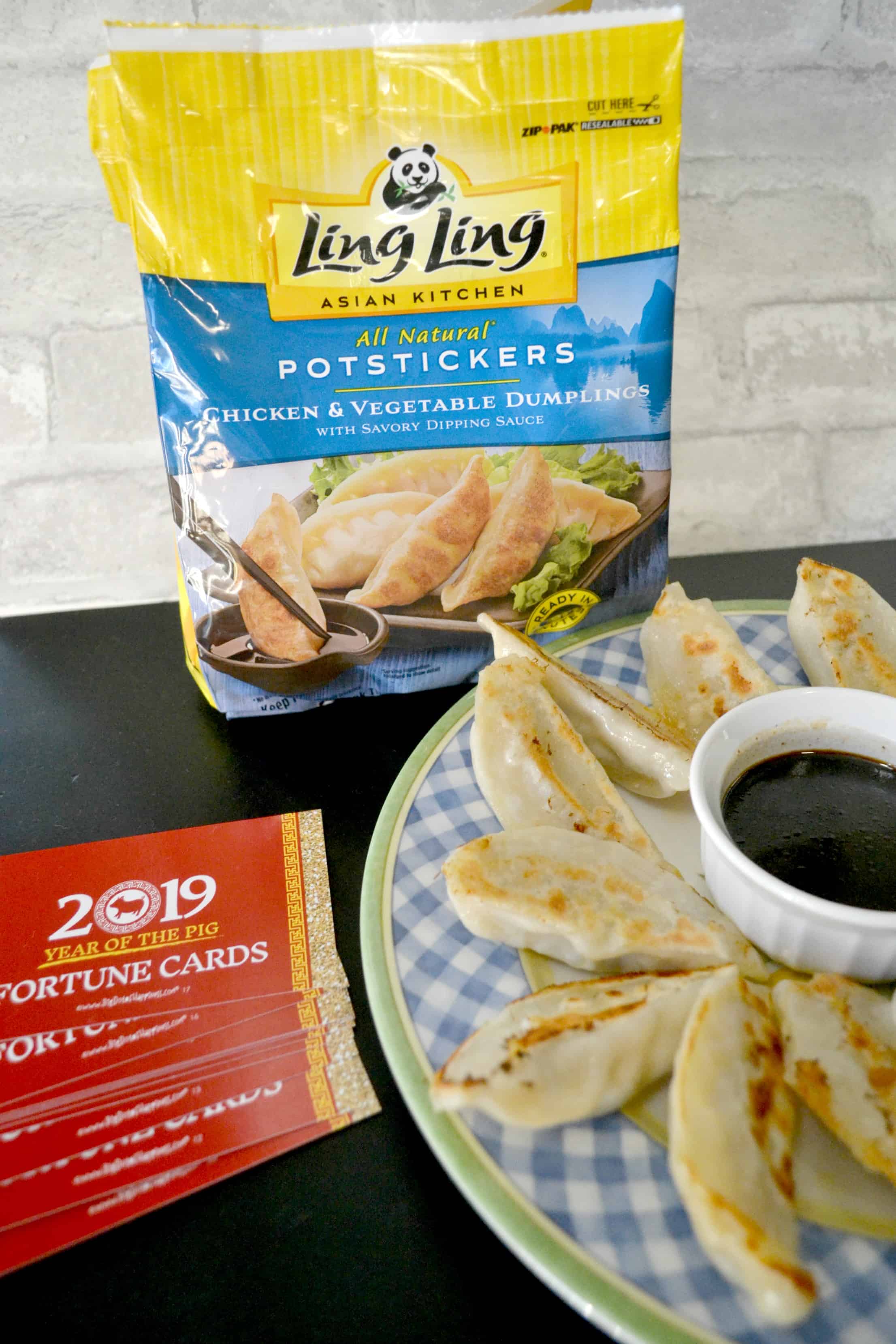 We loved the Chicken and Vegetable Dumplings and the Pork and Vegetable Dumplings. I love that the kids are getting both high quality protein and vegetables in each dumpling. They were such a hit that I even have another bag of potstickers in my freezer to have for an easy meal in the next few weeks. Find out where you can find Ling Ling Potstickers here.
I also found some cute 2019 Year of the Pig Fortune Cards. I knew anything scratch off would be a big hit. Little items like this can get big smiles from the kids.
We had a great time at dinner. It was quick enough to do on a busy school/sports night and made our regular dinner into something fun.
Now we need to pick our next international cuisine to try.
Here is our printable we use to keep track of the cuisines as we eat around the world.
Free Around The World Cuisine Checklist
Print it out and make dinner adventurous and fun.
CONNECT with Ling Ling:   Facebook | Twitter | Instagram
Like it? Pin it.