This post may contain affiliate links. See my full disclosure here.
Getting through the potty training stage can seem like an insurmountable challenge. You read a ton of books and information about how best to introduce your child to the potty. While all my kids had different methods of learning to go on the potty, this method of positive reinforcement worked on all of them.
I came up with this way of rewarding my kids because I had twins but it works for any kid especially if they have siblings. Everyone always talks about using MnM's as a training tool. When your child pees or poops you give them one or a couple and they are happy and hopefully (keep your fingers crosses) they want to keep earning more candy and do it again and again. Sometimes it works and sometimes it backfires.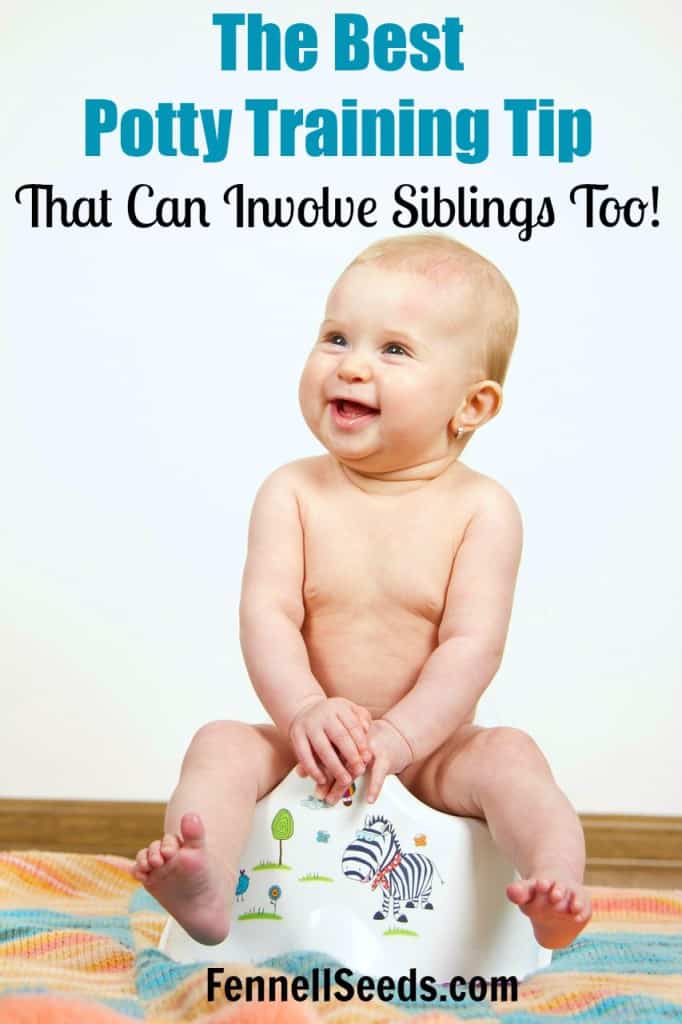 This was going to be a problem for me when I had twins training at the same time. I didn't like having one kid eating MnMs and the other one not getting any treat and being upset. I also wanted to avoid any competitiveness in who could earn more. One of my sons I could tell would be discouraged if he saw his brother get more than him or having success faster and probably wouldn't want to try anymore. I think the problem is the same with any sibling watching this situation. They get jealous and upset that one kids is earning candy and they aren't. Enter my solution…
The Lollipop Party!
When the child that is training goes pee or poop, everyone in the house gets a treat and we all make it a really big deal. That child earns everyone in the house a Lollipop Party, even Mom and Dad. We all dance around and thank the child that earned them and everyone in the house is thrilled. This makes the child that is training so proud of themselves. Immediately the other siblings jump in the potty training game become very involved in the training process. You should see the siblings the next time it is time to "try to go potty", they all gather around cheering.
At first I thought having lollipops was a bit excessive but it worked for us. My youngest didn't go more than 4 times a day and usually the other kids were only home for 1 or 2 of them. Plus this "party every time" only happened the first 2 – 3 days of training. It was so worth it to see how proud they were for earning everyone a lollipop. I would have that child pass out the lollipops. For some reason it was especially a big deal to give Daddy a lollipop and watch him eat it. My husband is not a lollipop lover but I made him pretend to enjoy it. It was his role in supporting potty training in our house to actually eat the lollipop that was offered…so difficult Honey, glad you could help us… Ha!
Obviously this could work with any treat you come up with besides lollipops. I used the small Dum Dum lollipops so it was like having a very small piece of candy. This can also work with a child that doesn't have siblings. It is amazing how giving children are and how it makes it such a bigger deal to them to earn candy for you and for them rather than just for themselves. Instead of saying, please just go potty for me to make my life easier, you can say "OMG, Mommy is dying for some candy, can you earn some for me? Please!". 🙂
If you are about to potty train a child, think of having them earn the treat not just for themselves but for everyone in the house. Make it a party!
In case you are interested, we used the Bjorn Potty Seat. This worked great for little boys especially due to the front lip on the seat.
And my daughter was obsessed with this book and it is still nightly reading 2 years later…potty humor never gets old I guess!