Are you trying to figure out how to get sticker residue off clothes? We have had too many stickers washed onto shirts in this house. Luckily after testing many ways, I have found the easiest way to remove adhesive from their clothes.
I can't tell you how many shirts I have thrown away because I accidentally left a sticker on their shirt and washed it. Why do schools and camps have to use stickers to remind us parents of spirit nights? I have forgotten name tags too.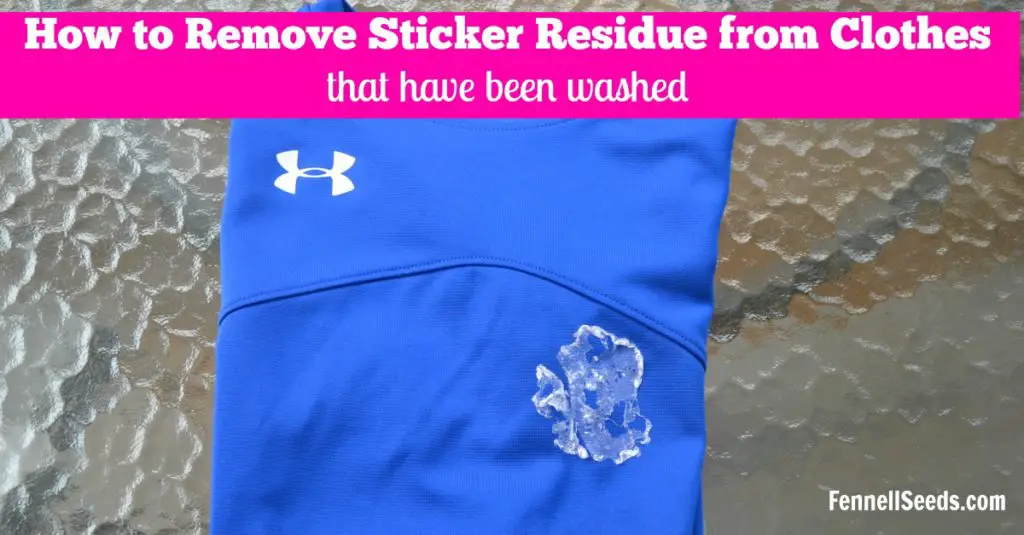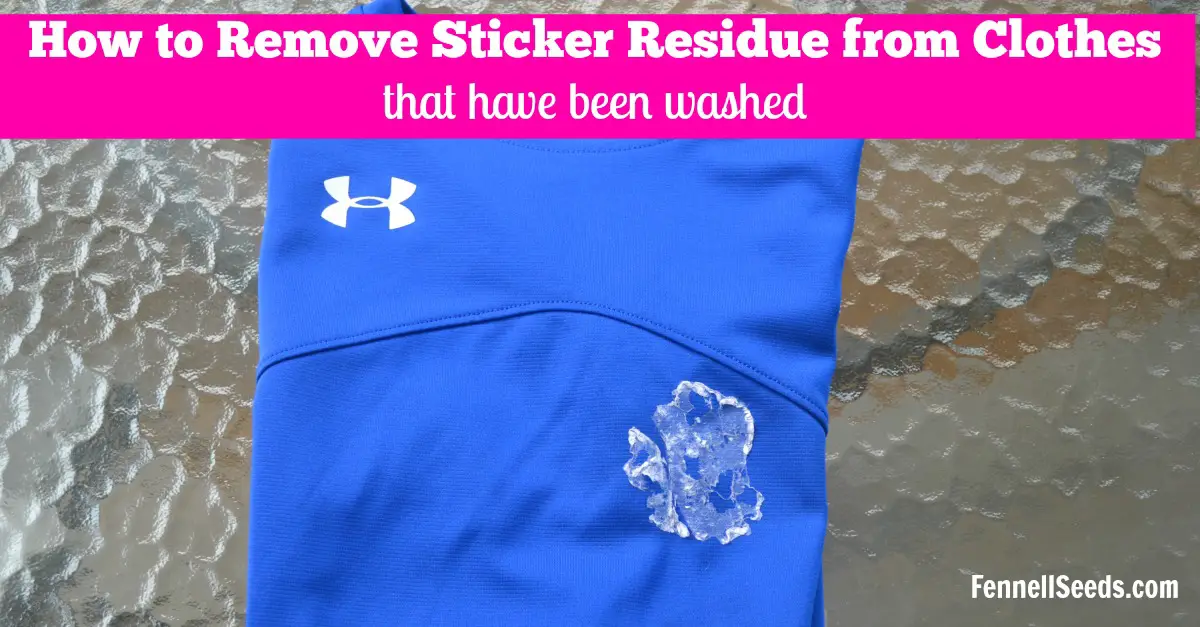 The residue a washed sticker leaves on fabric is impossible to get off. If you have ever had it happen then you know how ridiculous it is. It is so frustrating. I try to pick at it or soak the shirt in Oxyclean but nothing gets rid of the residue.
I was so excited when a friend shared this product with me. It could have saved a ton of shirts over the past few years but here is the one it most recently saved.
How to Get Sticker Residue Off Clothes:
Step 1: Here is the product. I couldn't find it in our Walmart or Lowe's so I had to order it on Amazon. Duck Adhesive Remover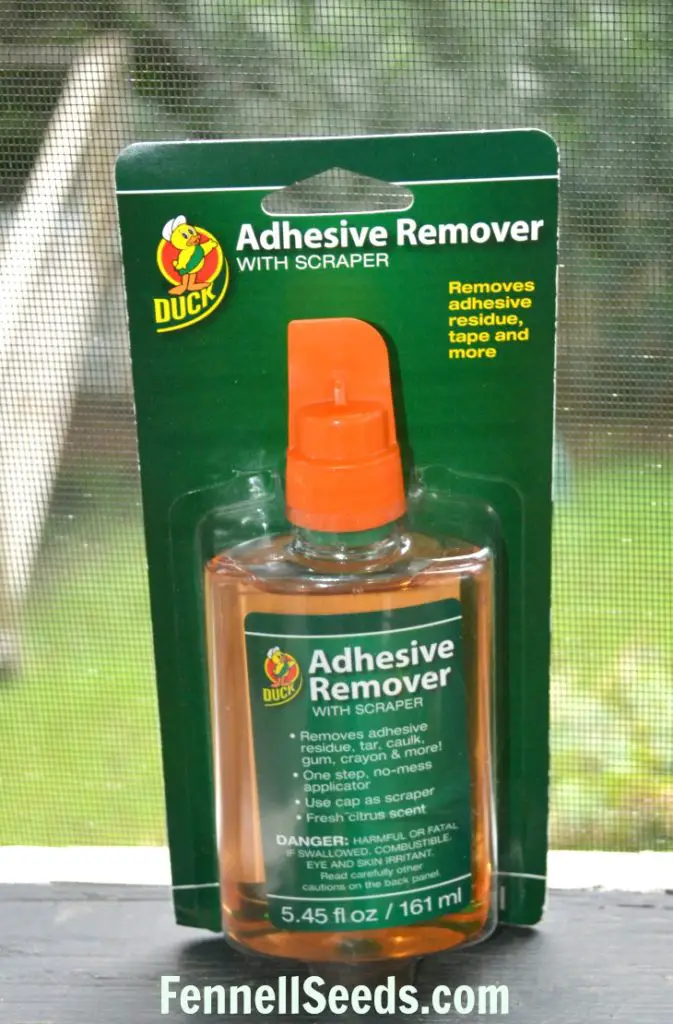 Step 2: Open the product and there is a sponge applicator which I love. It doesn't drip the product anywhere you don't want it. As soon as you apply you can see the residue rolling up.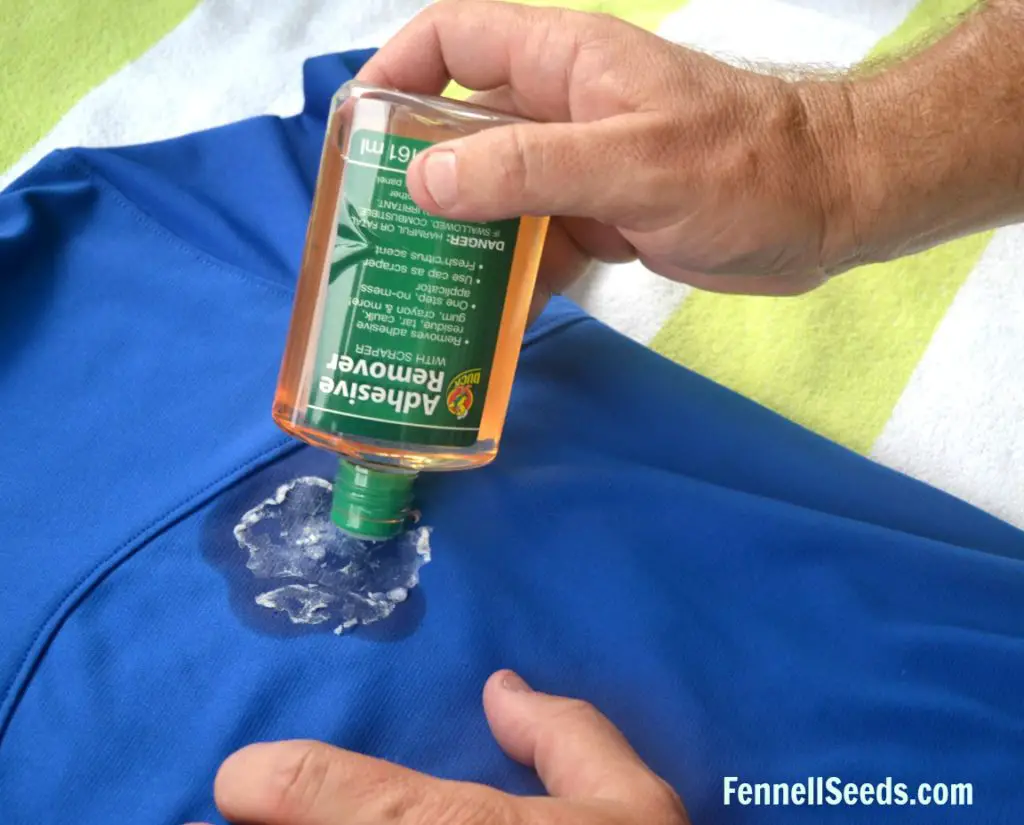 Step 3: Put the top back on and use the scraper. You can see that it comes off so easy in this picture. You really don't have to work very hard at this.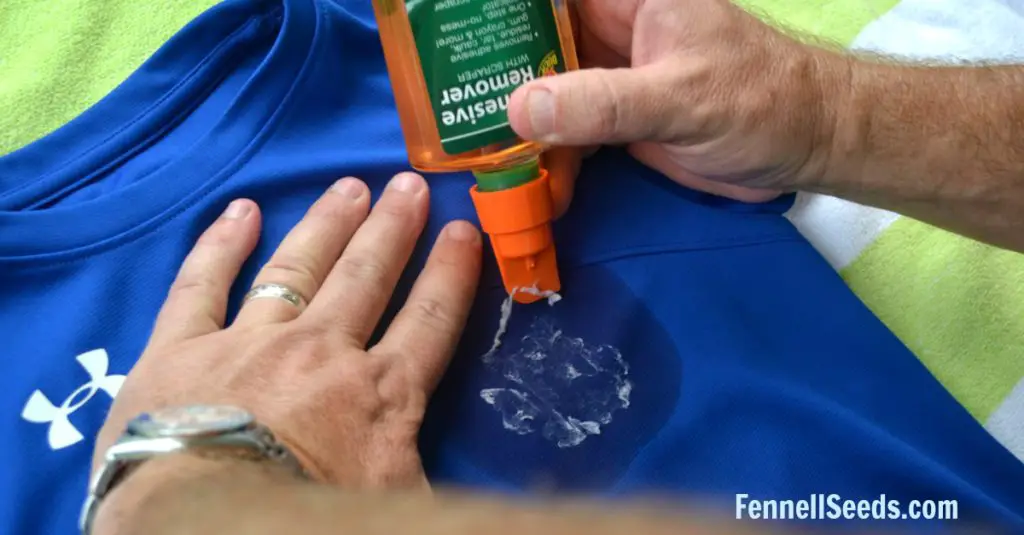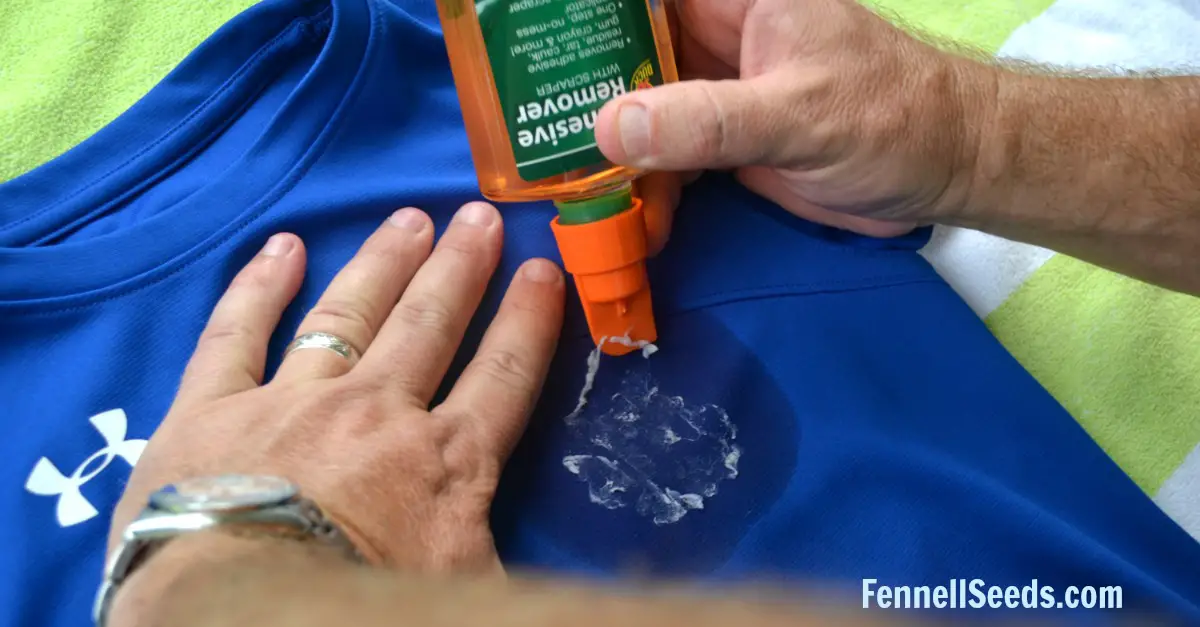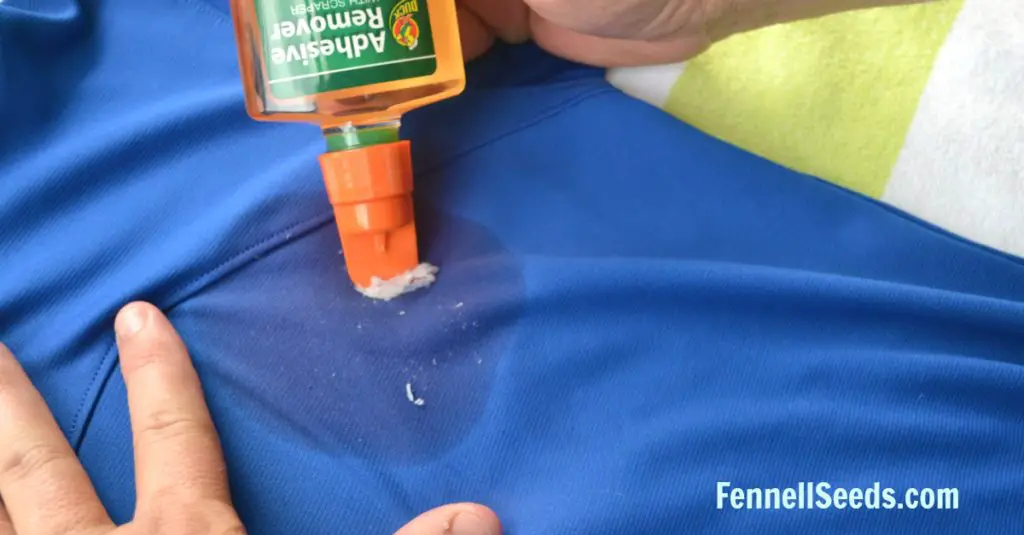 Results!
The shirt is fixed. I am thrilled and so are my boys. They have to wear plain blue shirts to school with only a 2 inch emblem allowed so I have to order these online. Of course, they only want Under Armour brand even down to their underwear.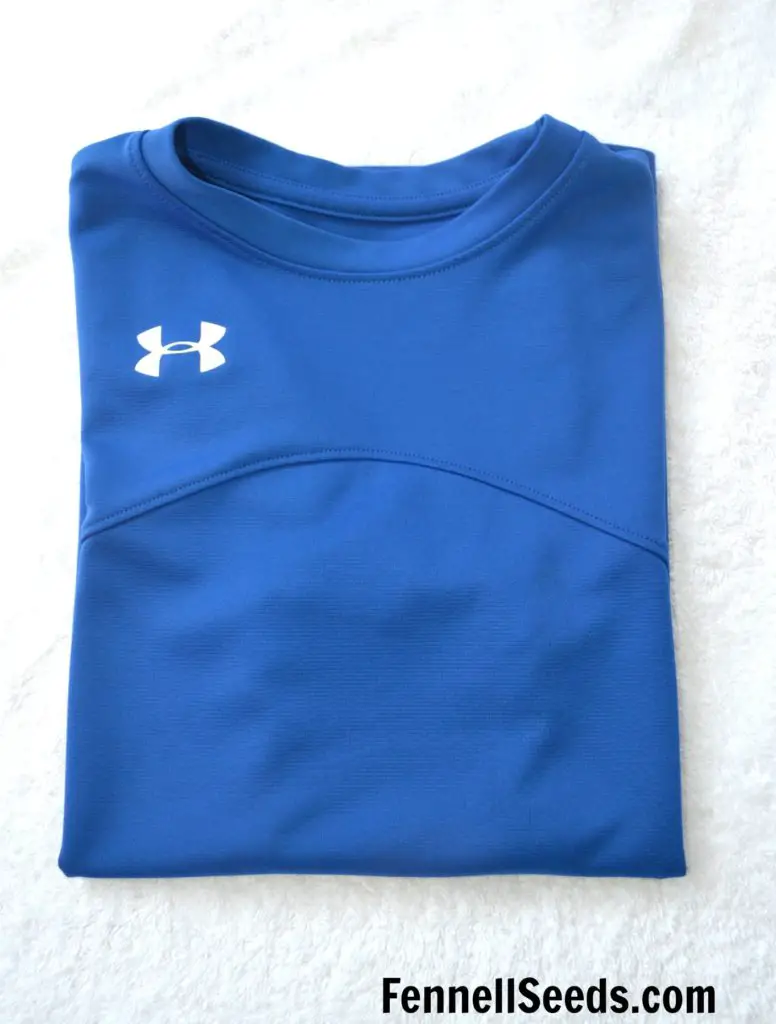 It is thrilling to find how to get sticker residue off clothes. I was worried some of the products would stain but this doesn't leave any marks at all.
Now if I could find a product to get acrylic paint out of fabric. Any ideas? I have 3 shirts that are sitting in my laundry now because my boys are in a painting unit of art at school and they refuse to wear a smock.
Check out my other great laundry tip, the 1 step process to keep your laundry detergent cup clean.
Like It. Pin it!