This post may contain affiliate links. See my full disclosure here.
Wow!! This closet has been a disaster for way too long and guess what my husband did while I was away on a girls trip? He cleaned and reorganized it! He rocks! And super extra bonus…he took pictures for me! He definitely knows me well. Ha Ha.
When I looked through the pictures I had to laugh. He took pictures just like a blogger with all the organizational hooks and racks that he put up last year. I wish he was home and I would have him write this post since he did it all but he would probably start off by saying, "My wife sucks at keeping things clean so I have to do everything around here." Sorry sweetie! 😉
So this is how I left the closet as I went to my spa trip with the girls. A disaster, so nice of me right?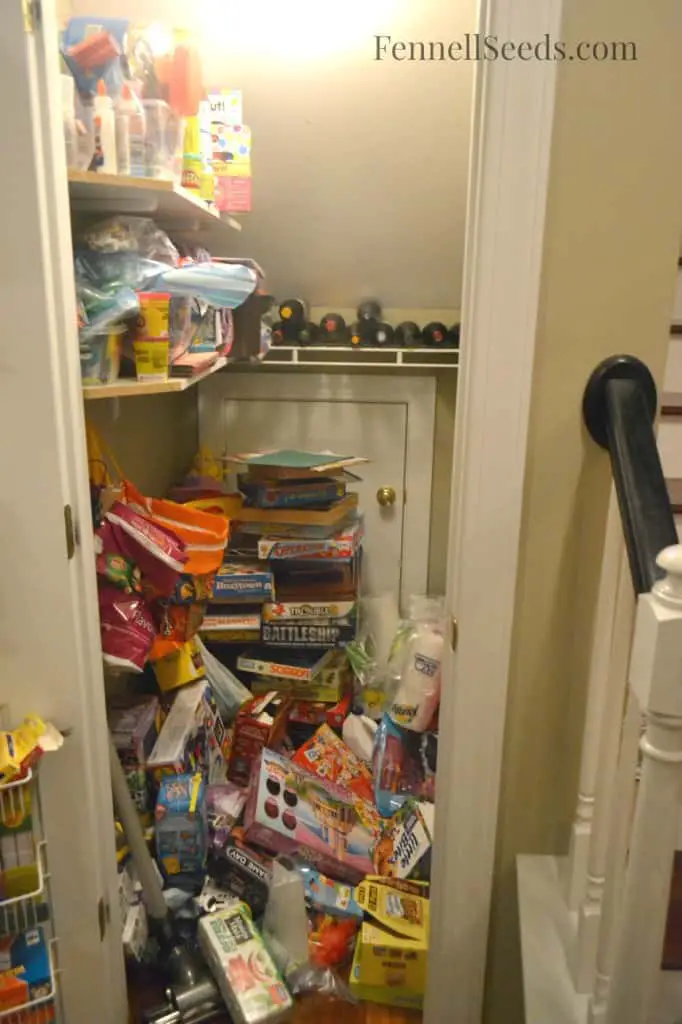 And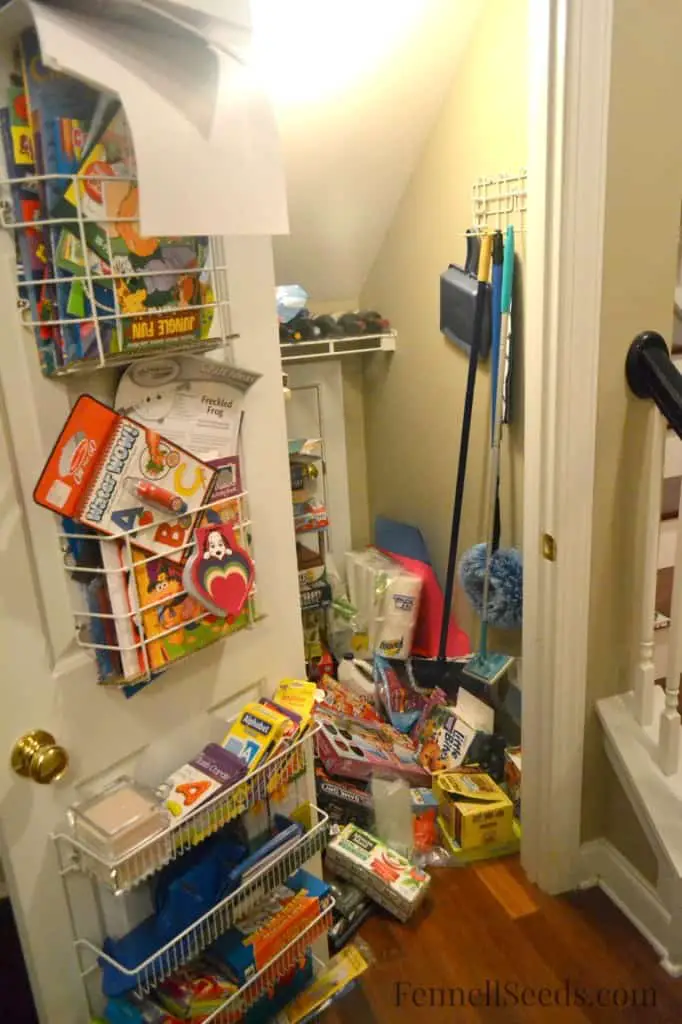 Yes, I let things get a little out of control. This closet was totally organized about 6 months ago but once Christmas break happened and some new crafts and games were added into the mix it blew up.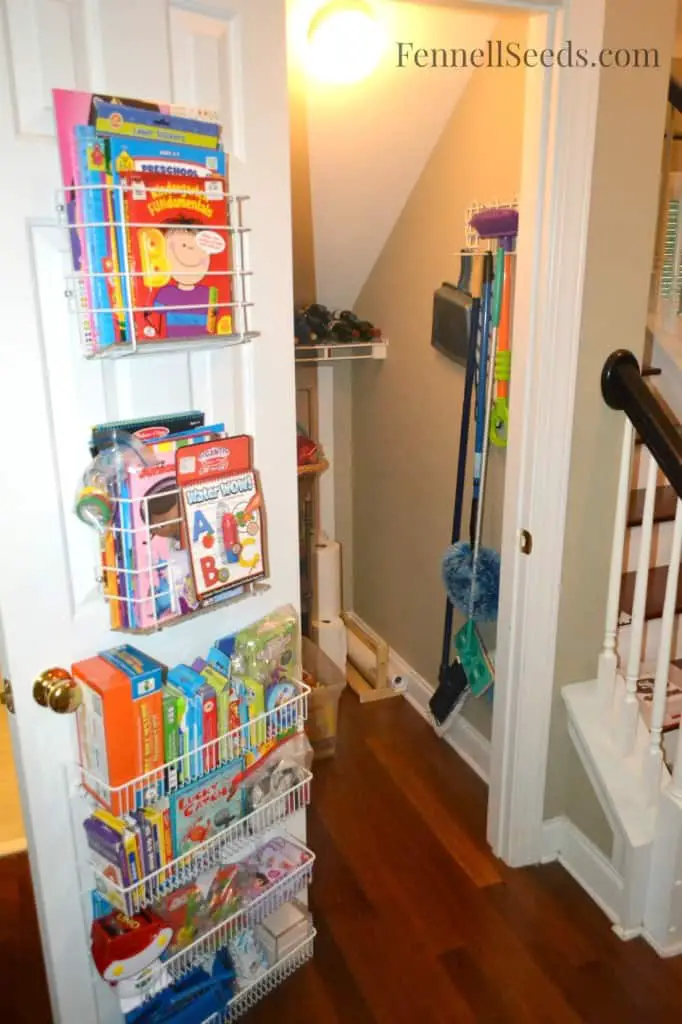 Last time we organized this closet my husband installed these door hangers. They are so great for all the little card games and coloring books. I use all of the card games and flash cards so much more often now that I can see them.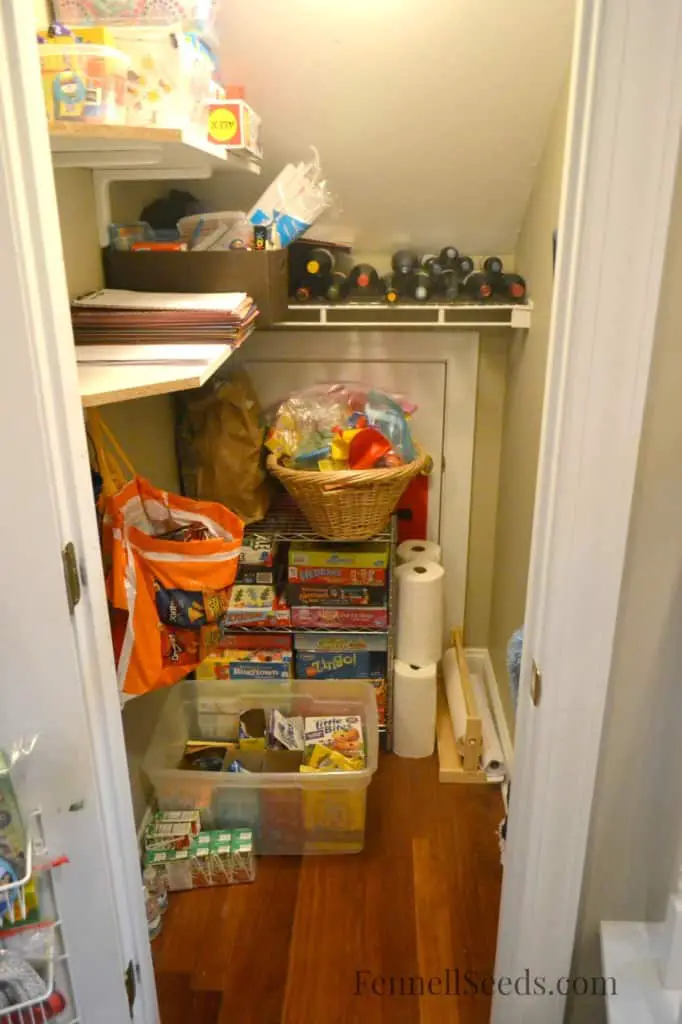 I am amazed at the transformation. He used a tub to store all our kids lunch items. The basket on top of the game shelf houses all our play-doh toys. I can even fit our vacuum back in the closet.
He also used a little clip to hang our chips.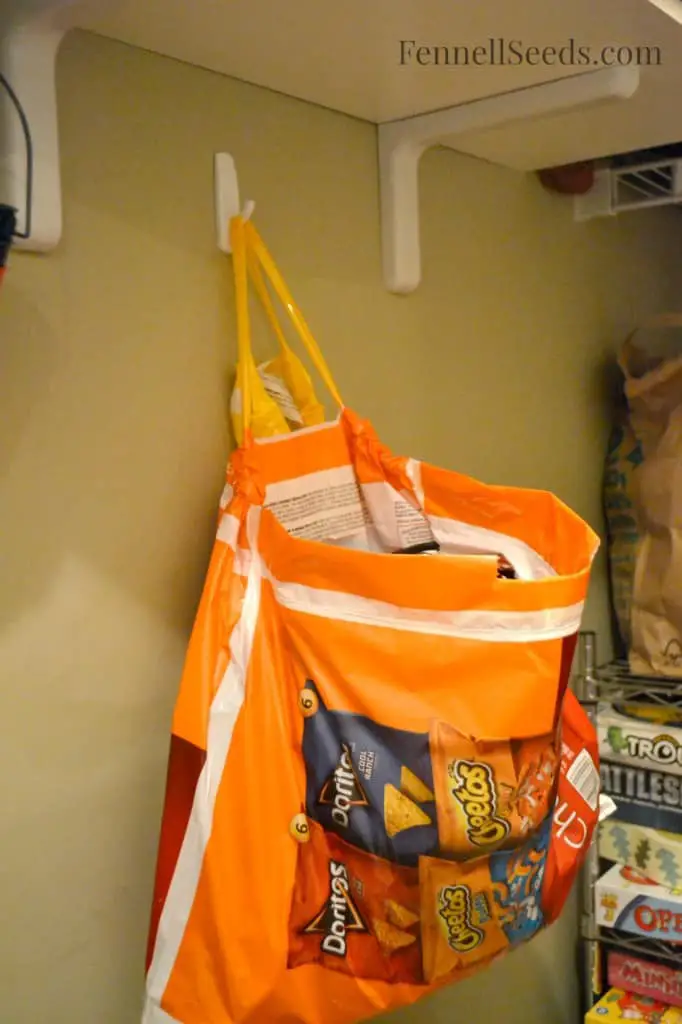 Now I feel so much better when it is time to make the kids lunches every day. Thanks Honey!!
Want to see some of my other Bonus Cleaning Before and Afters??
Bonus Cleaning – Guest Room Before & After
Bonus Cleaning – After Christmas Clean Up – Before & After
Bonus Cleaning – Daughters Clothes – Before & After