This is what happens in my house when we go on a ski trip. Yikes!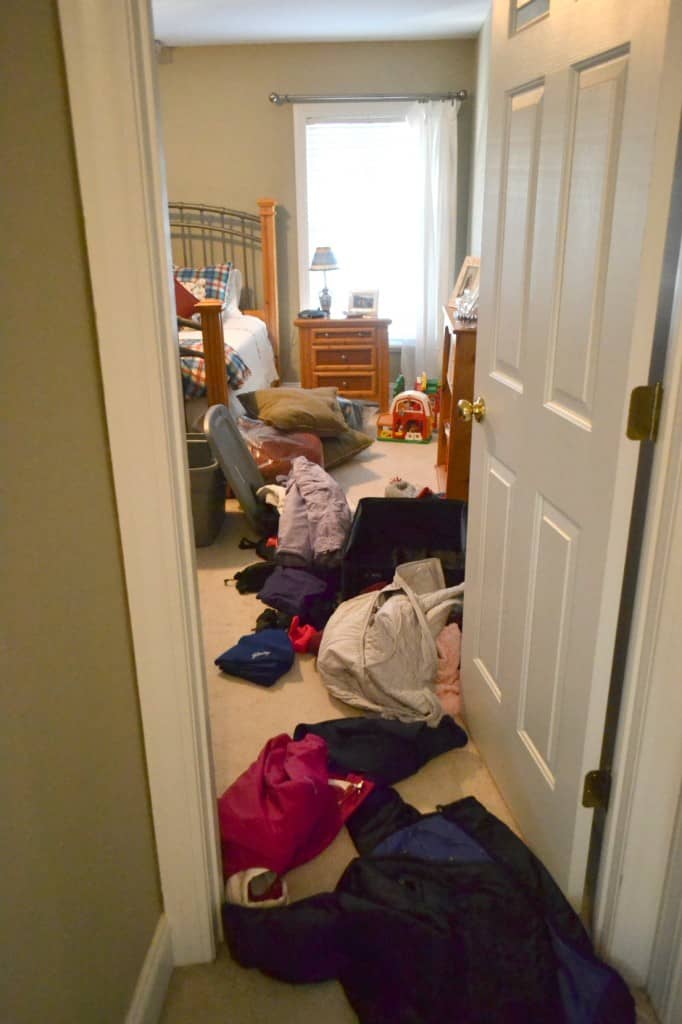 Now to be fair, to go on a ski trip we have to bring down a lot of bins from the attic with our ski clothes. We have been back a couple of days so all our suitcases were just thrown into this room. Plus, we had a lot of other odds and ends stored in this room that needed to be put back where they belonged in the rest of the house. Yesterday morning when my youngest was in preschool I decided to tackle this mess.
Let's take a look, suitcases, throw pillows, ski clothes, storage tubs for the ski clothes. All making a jumbled mess.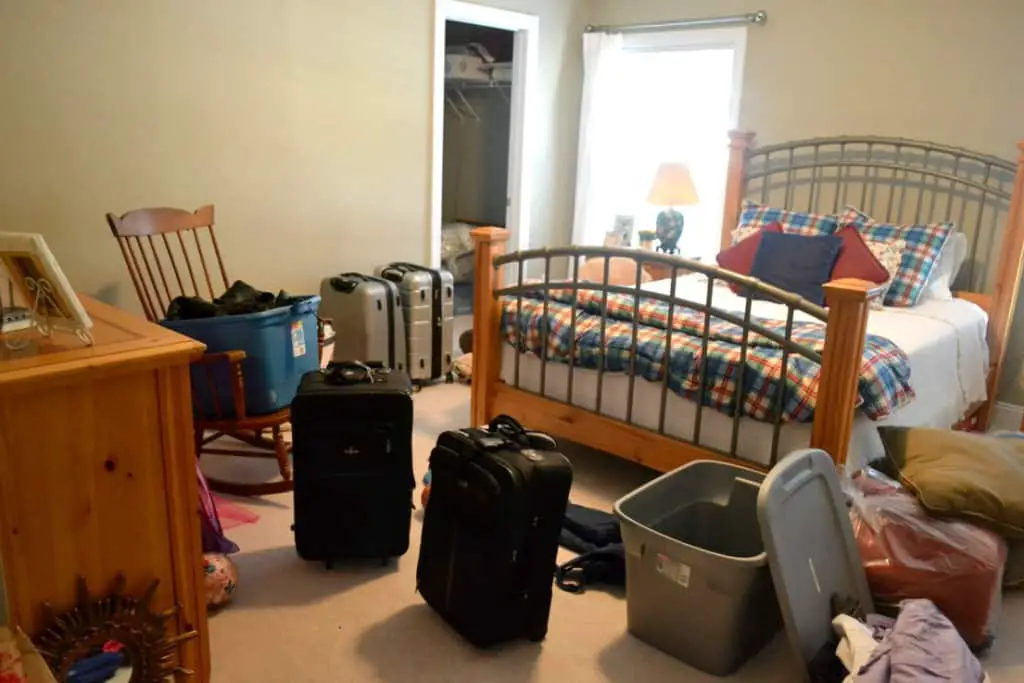 I decided to start with something that would make a large difference and give me some room to move around in the here. The suitcases belong in our guest room closet. I managed to puzzle them together to make them all fit into the closet. Then I moved some of the pillows back to the places they belonged.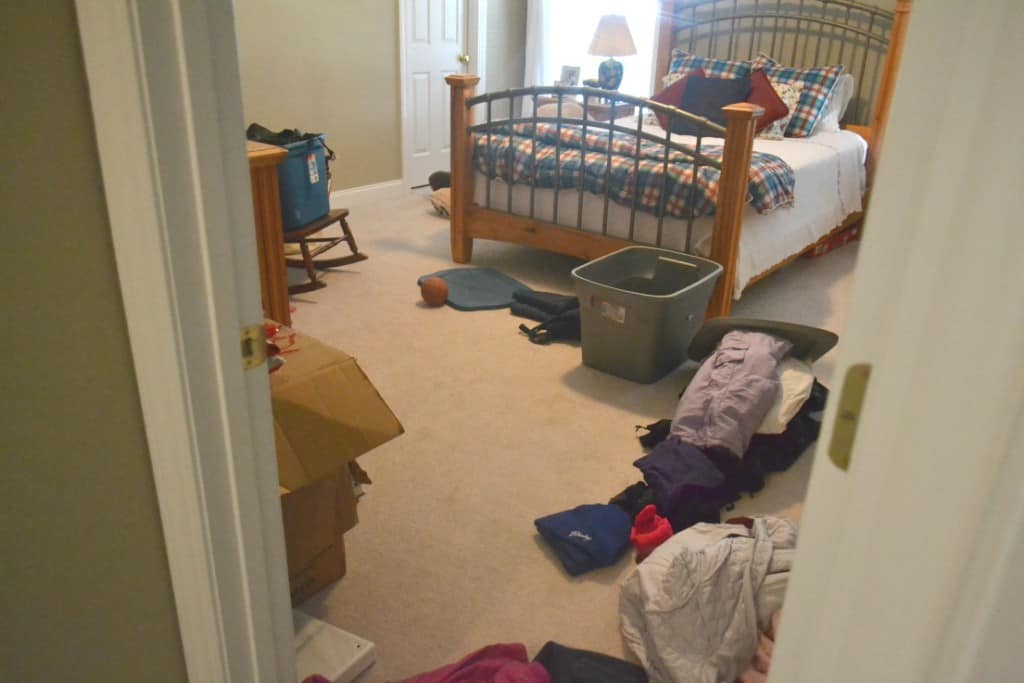 Did you see some room in there? Now I had to put some ski clothes back in the bin and the other half to the laundry to wash it and I will put them in the bin when they are done.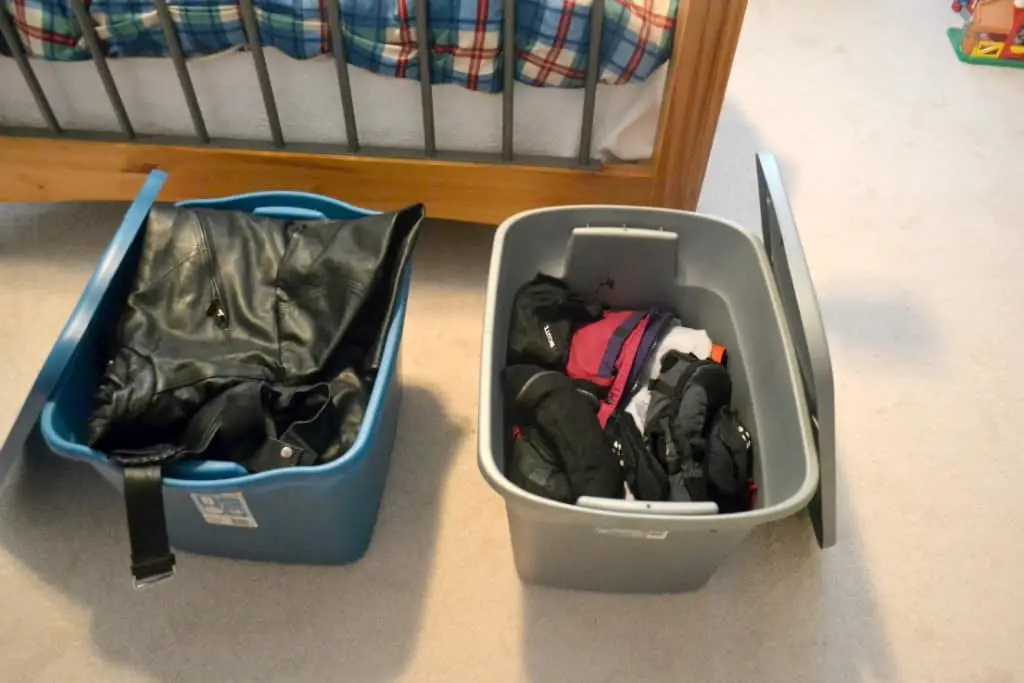 For some reason there were tons of stuffed animals and kids toys that don't belong in here. I delivered them to where they belong and then….Ta Da!! A room that looks 100% better. Ugh….why does this always happen to me?? I see some ski pants on the bed that I didn't even notice. I am just not a detail person…I didn't even notice when I was in the room. I just see it now, hours later, in the pictures. Oh well…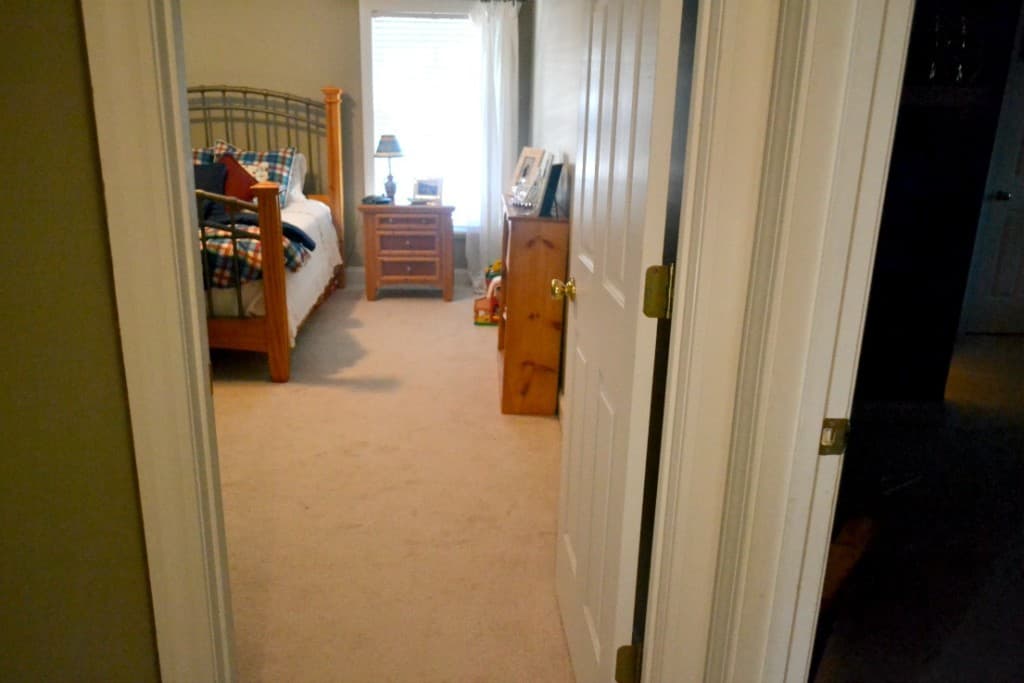 I was putting this off and really it went so much after than I expected. I get so overwhelmed I don't want to even start and then when I do it goes really fast.
Let's see the other side of the room.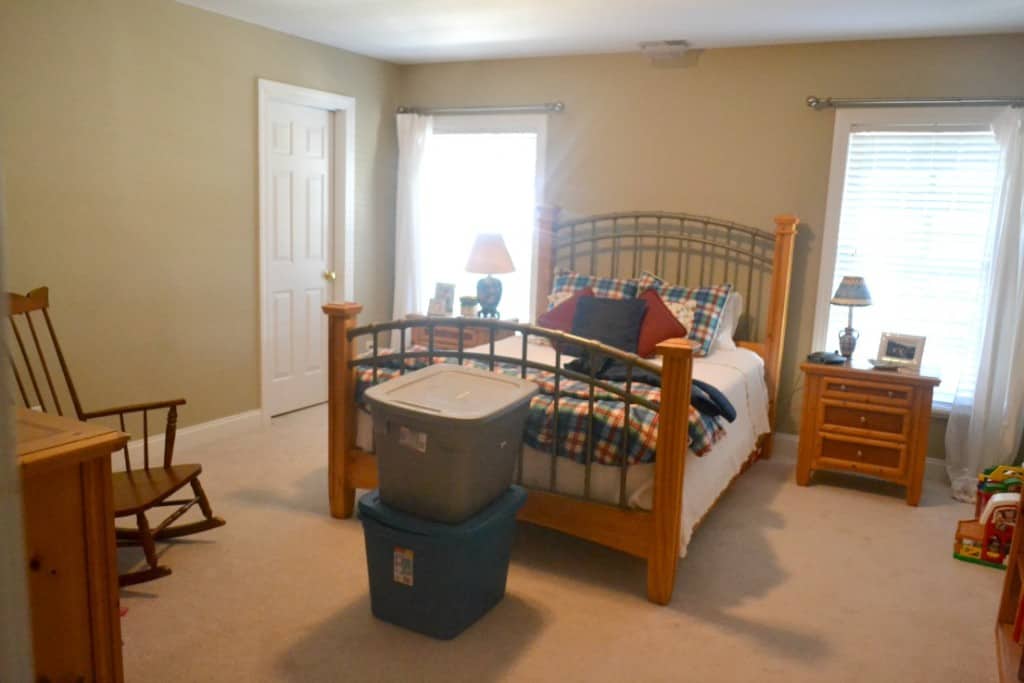 After the laundry is finished (I had mountains of it but am beginning to see the light at the end of the tunnel) I will have my husband put the bins back in the attic. Then we will be ready for guests!
Want to see some of my other decluttering jobs around the house?
Bonus Cleaning – After Christmas Clean Up – Before & After
Bonus Cleaning – Daughters Clothes – Before & After

This post will be shared at my favorite linky parties.