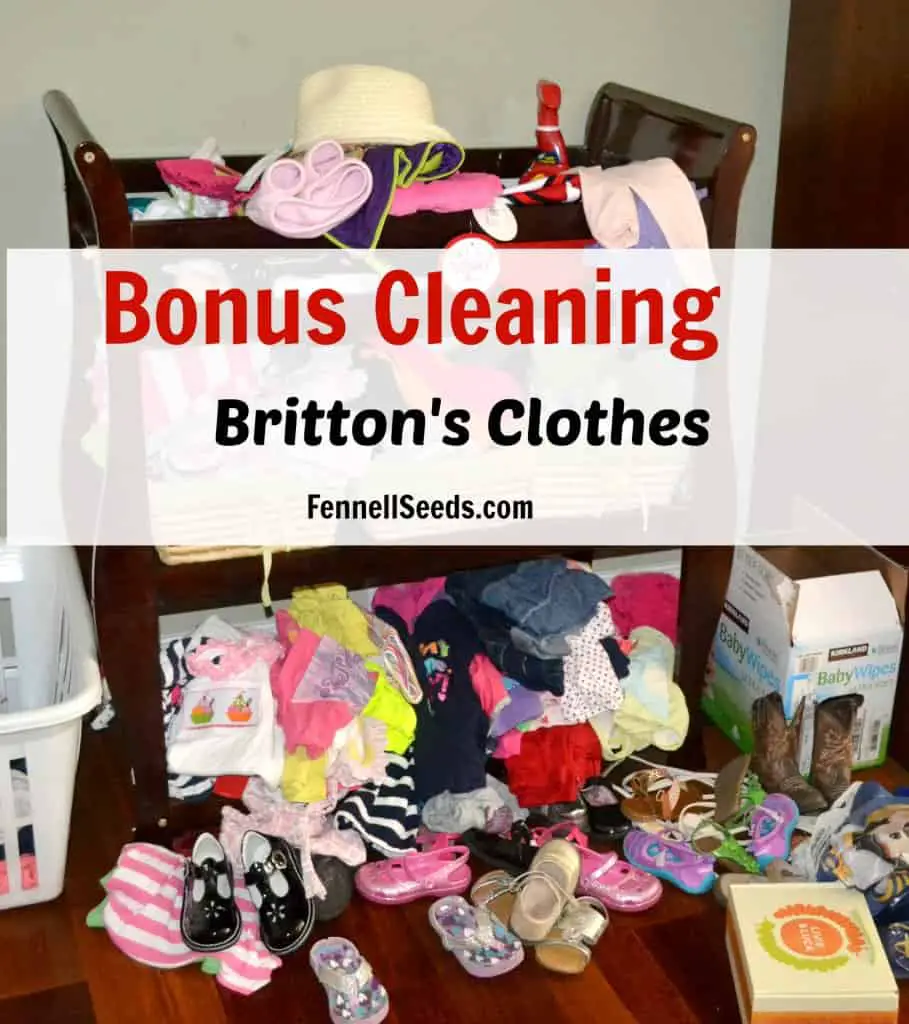 This is an embarrassing mess to show. My excuse is that it is the end of summer clothes season (yes it has still been shorts weather where we live) so this has been used all summer and now it time for the clean out and change over to fall clothes.
I keep most of my daughters clothes in our Master Bedroom. One day I'll switch them into her room but this is where she mainly gets dressed so it is so much easier to have them in here.
Before: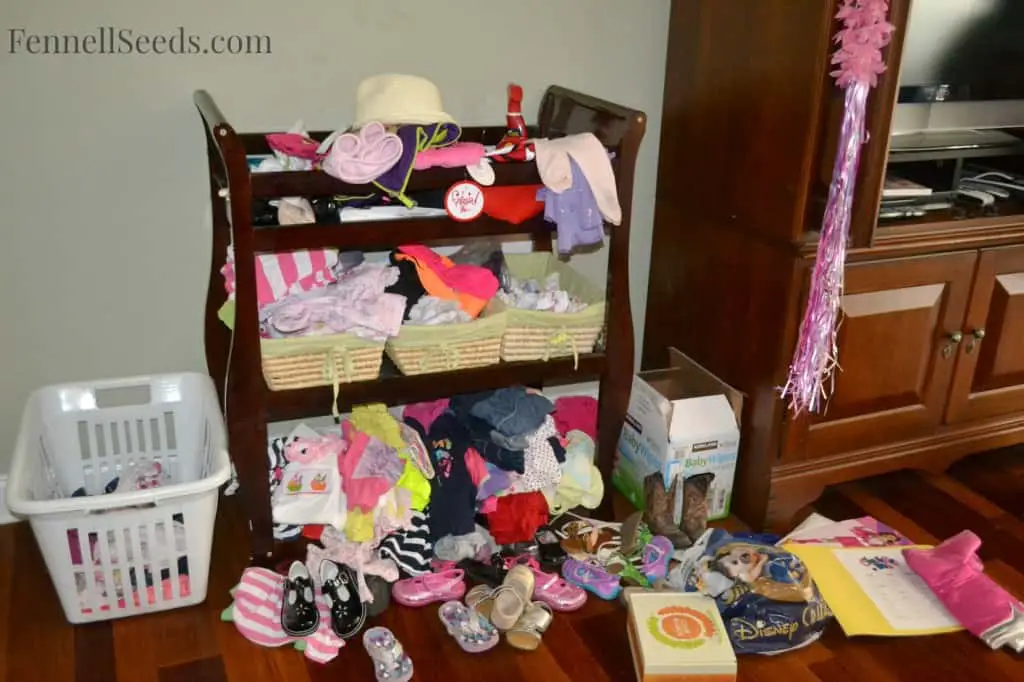 The biggest mess is the bottom shelf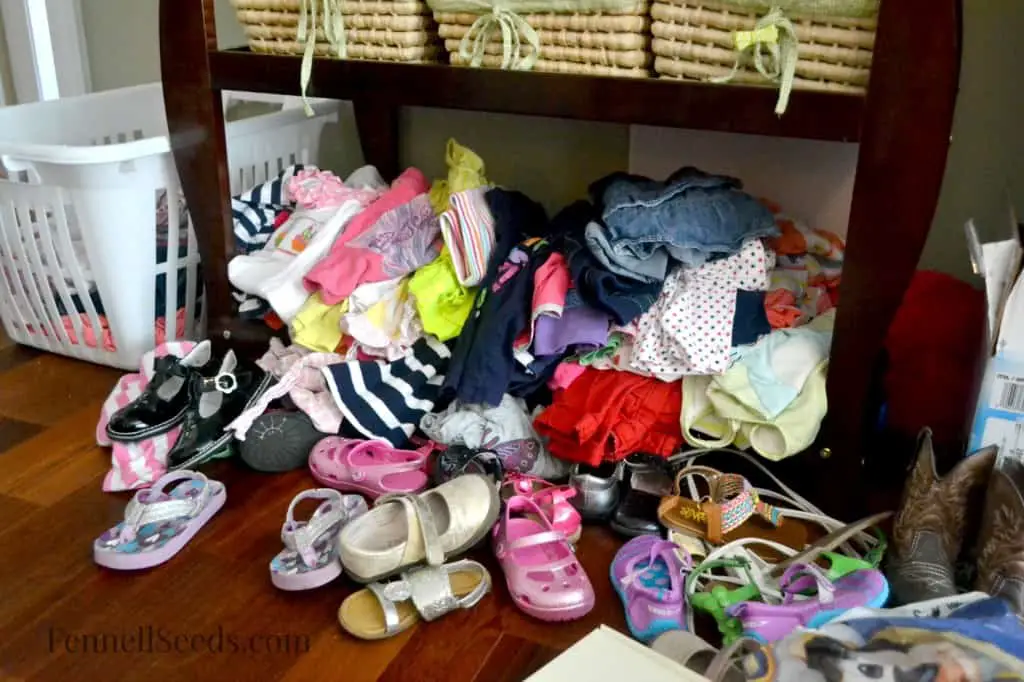 Let's get to work. First I am going to remove all the clothes and make a bigger mess and put them into piles. Isn't that how all projects go? First make a bigger mess, promise your husband it is going to be better in an hour I swear and then it all comes together at the end.
I made piles of outgrown clothes and shoes for my sister who has a 1 year old little girl. Then a pile of summer clothes that may still fit next year to put away in Britton's closet upstairs.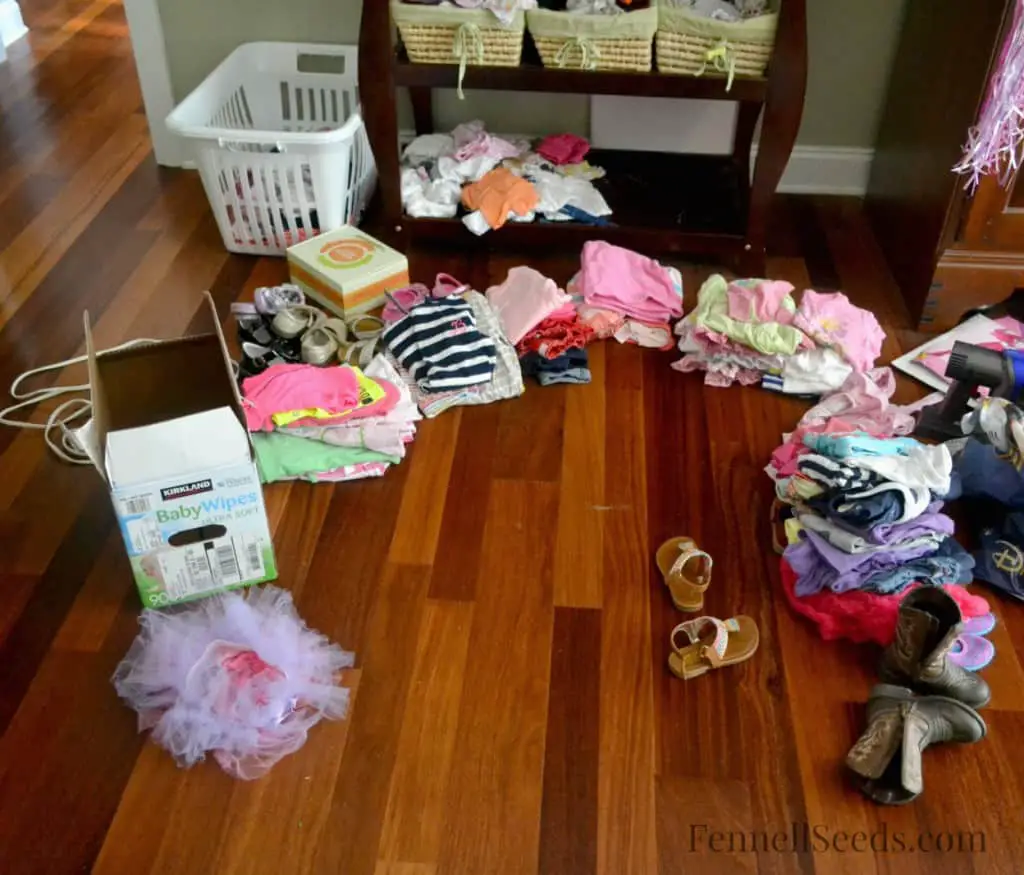 Then I vacuumed and dusted the bottom shelf and went through her pajama basket on the middle shelf on the left and got rid of a lot of outgrown pajamas. Cleaned up the clothes that were just laying on the top shelf and Voila!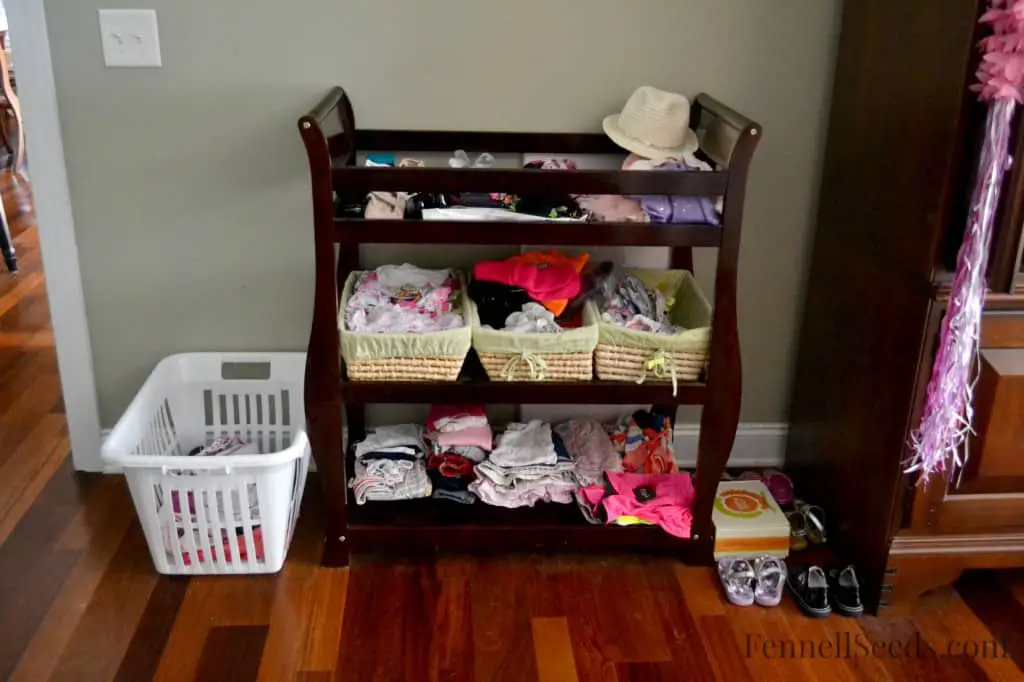 Much better! Now I need to shop for a few fall items. She needs leggings and casual clothes. All her dresses are hanging up. My daughter will only wear leggings so in the winter I mainly have her wear a dress with leggings underneath. I am now feeling much better about her clothing situation and our mornings will go much smoother.