This is a sponsored post written by me on behalf of The Duck Brand for IZEA. All opinions are 100% mine.
There are pros and cons for having the first grandkids. Pros – extra excitement for being the first including lots of attention and visits from the grandparents. Cons – No hand-me-downs. I am the purchaser of all the clothes and my sister gets to benefit with all the hand-me-downs.
I can't tell you how many times she has asked me…where is that cute red dress that I know Britton wore a few years ago?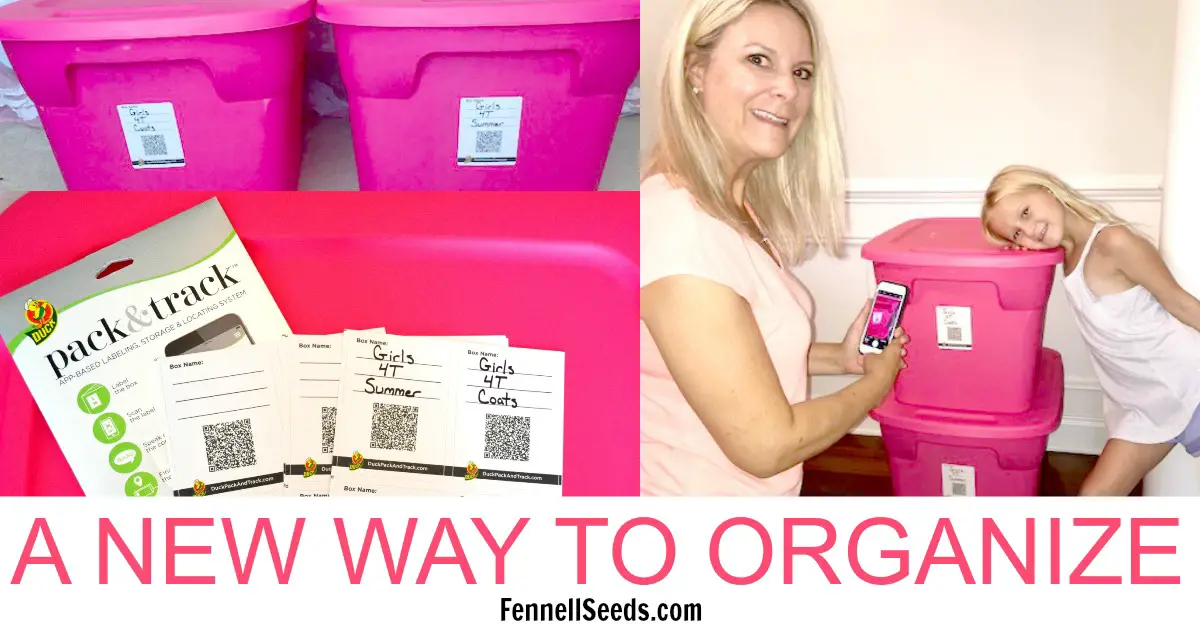 I know I packed it in a box to store and then give to her but now we can't find it.
My sister was also in a smaller house when she started having kids and she needed me to store all the clothes until she was ready for them at each size. Yes, my husband was super happy about that request. (sarcasm)
How To Store Your Hand-Me-Downs
Laundry – Make sure everything is clean
Stain Removal – What looks like a light stain now will darken while in storage. Be sure to remove as much of a stain as possible. See for stain removal tips.
Plastic Containers – I have learned my lesson, don't store in cardboard boxes. I live in the south and I tried to store some clothes in a cardboard box in the garage and they were ruined. I was so sad. Mildew can grow fast!
Sort/Size – Store by the size of your child, not the size on the tag. I find boutique clothing runs small while other brands can run large. I like to pack everything that fits at the same time together. I warn my sister that the bin may say size 12 months but some tags will say 18 months but they fit like a 12 month.
Clearly Label the Bins – I used to get so mad at myself when I didn't label my bins clearly. I have lost a box to the back of our attic and found it too late to give to my sister. It makes me upset when I don't take the time to do it correctly. That's why I love this new method, the Duck Pack & Track™!
How to Keep Track of the Containers
I love sharing amazing new organizational tips. Duck brand has come up with a new product called Duck Pack & Track™. Now we can easily label the boxes and keep track of which bin we store things and even where the bins are stored.
Not only can you track what is in each bin, here is what blew my mind, you can type in a certain item and it will tell you which container it is stored in. Amazing stuff.
Here is how it works. I found my Pack & Track labels in the Home Office section at Walmart.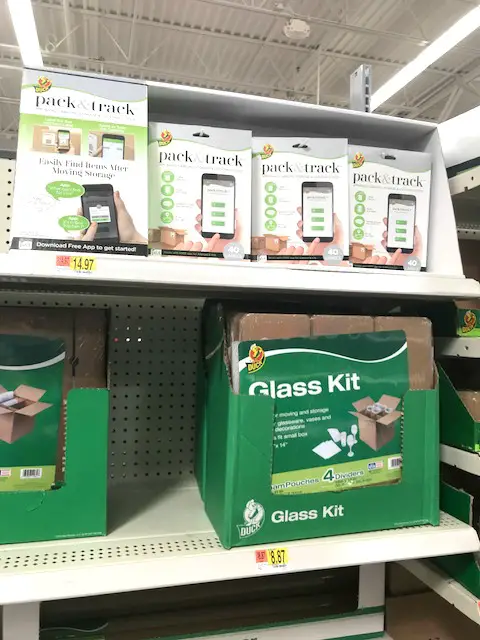 Once I purchased, I downloaded the free Pack & Track app on my phone.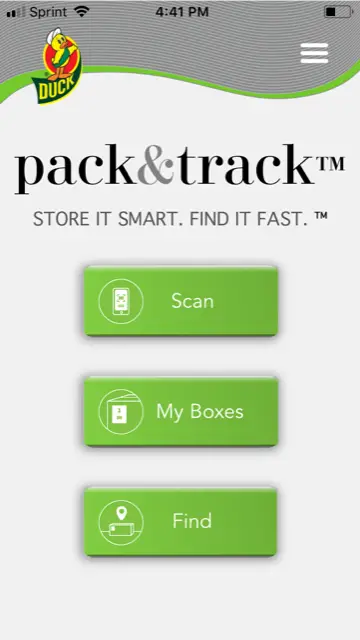 I love the user friendly screen.
The package includes 40 labels.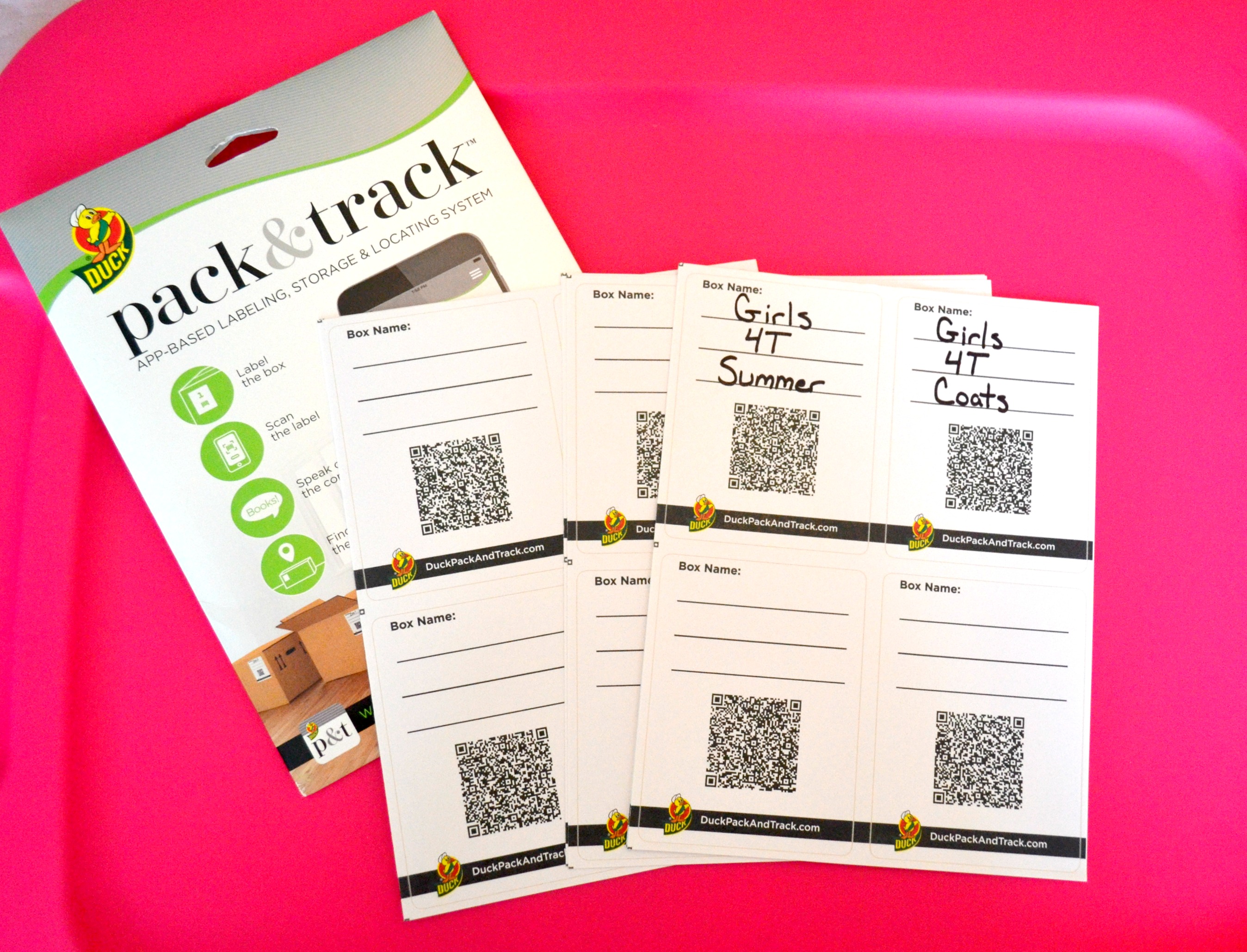 I always have one bin in my daughters closet and as she outgrows an item of clothing I just toss it into the bin. Then at the end of the season I also go through her clothes and add to the bin. When it is close to being full, I close it up and label it.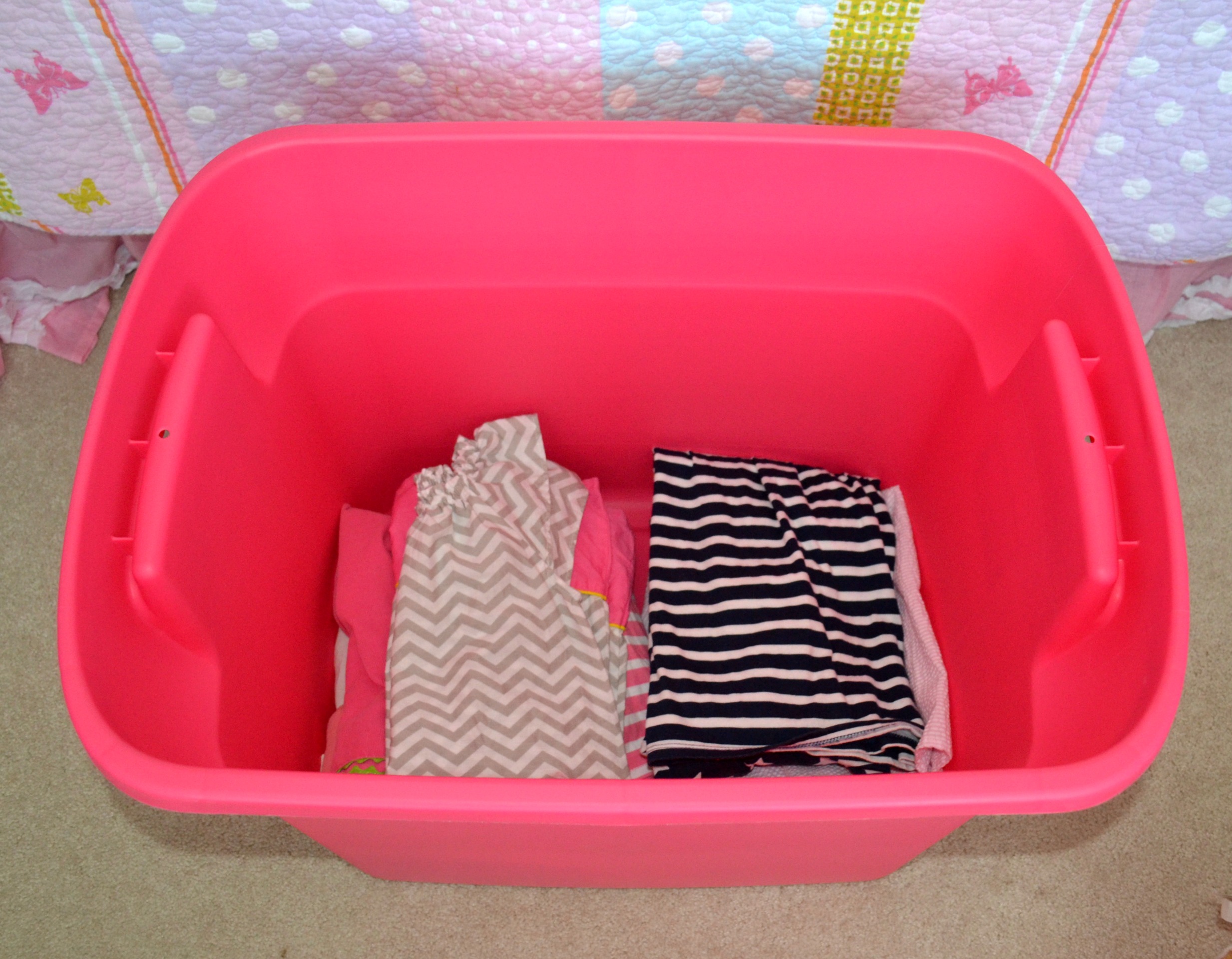 Once the label is on your container you scan the barcode with your app and then enter the description and details of the contents of the box. You can even take a picture of the inside of the box and it will be stored on the app.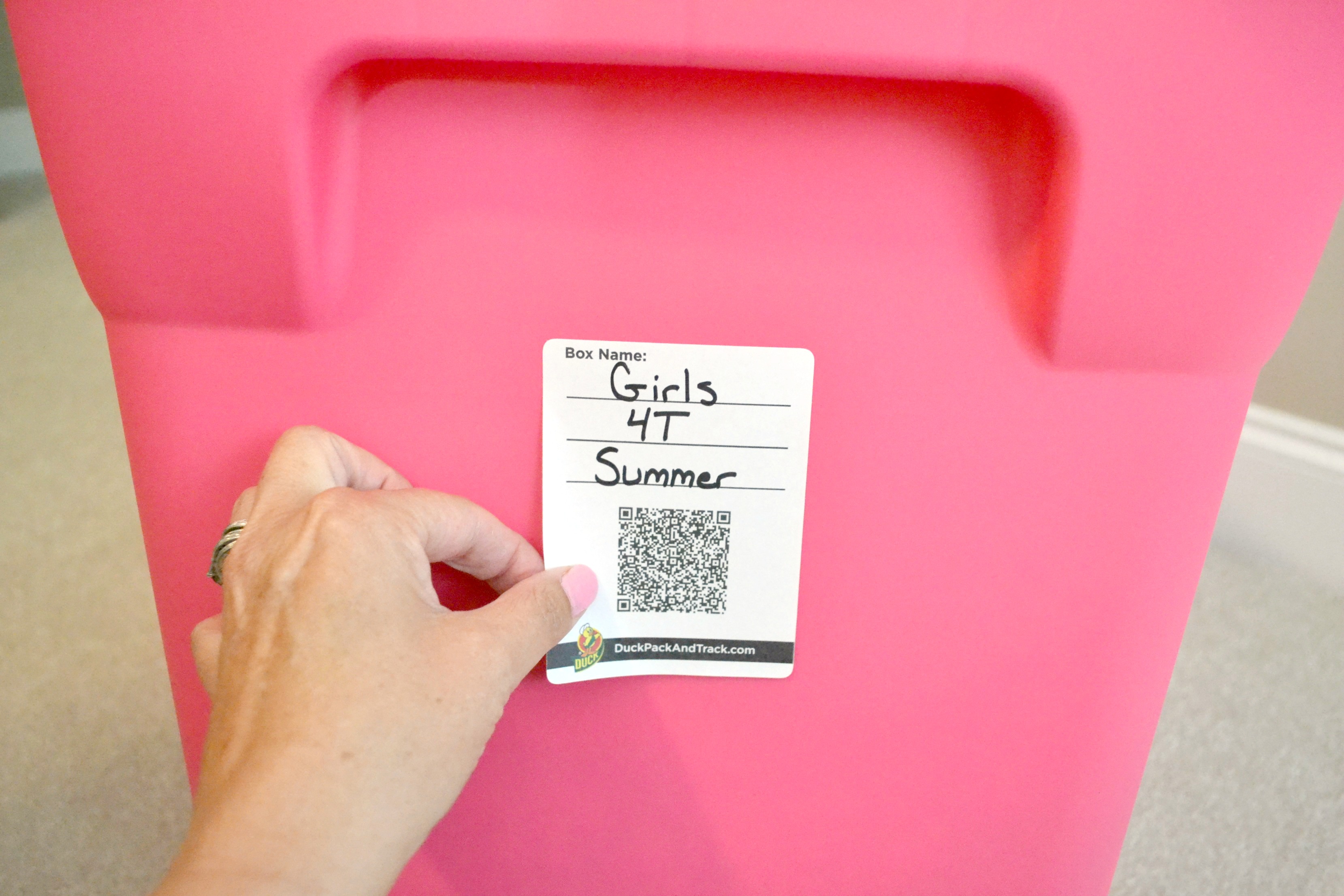 Listing the details will come in super handy when you are looking for one specific item. If I store these boxes and then my daughter says "Hey, where is my Elsa blanket?". I can simply type in Elsa blanket and it will tell me exactly which box it is in. Such a great idea. If you have questions about this system go to  FAQs  to get some more details.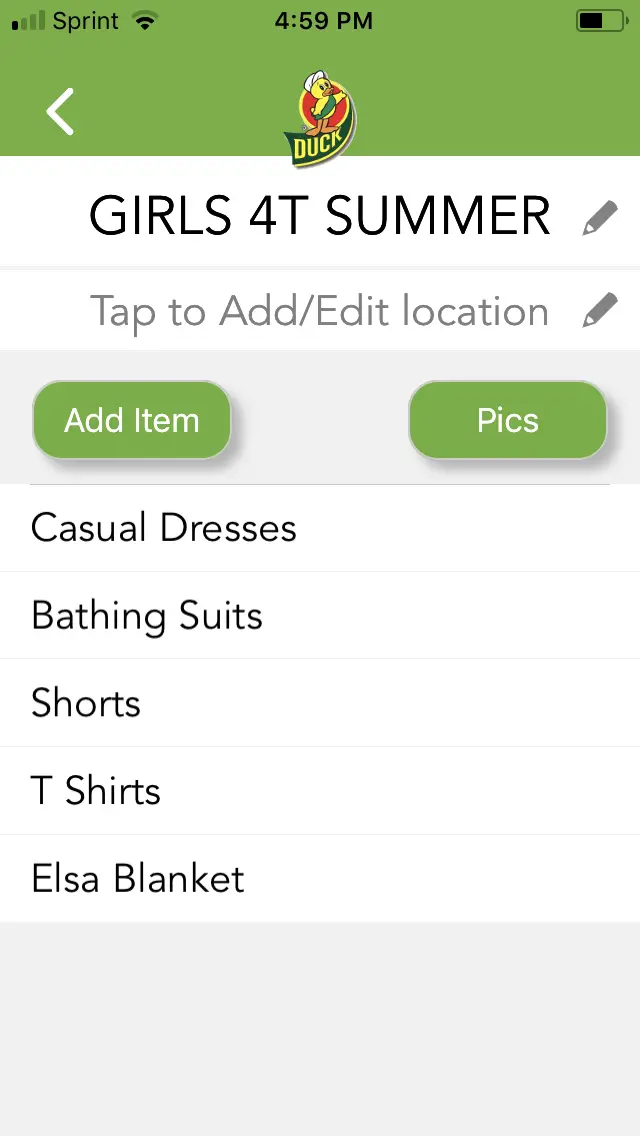 Then I can put it with my other bins to store for my sister or if you have more children you can store for your own children.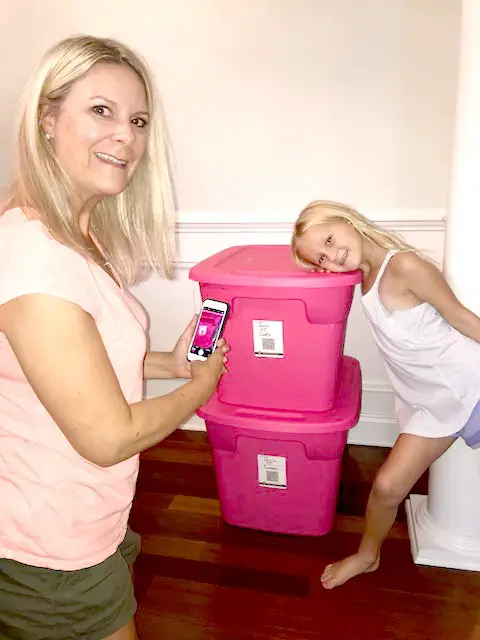 A huge bonus of having all these hand me downs organized and ready for the next kids is that I get to see these clothes again. There is nothing like seeing my niece in my daughters favorite outfit. It brings back such great memories.
To see the Duck Pack & Track in action here is a video.
My next project is to use it for a toy rotation. I have been wanting to do this for ages. A toy rotation is where you pack up toys into 4 or more bins and only have one bin out for a set number of days. Then put it away and bring out the next bin.
This is great to keep your kids actually interested in the toys you purchase. For the kids it is exciting to get a new bin of toys every week when really it is the same toys they have had but they just haven't seen them in a while.
Do you keep hand-me-downs?
Like it? Pin it.