Tennis is such a great lifetime sport. While my kids are mainly into soccer I also try to make sure they play lifetime sports such as tennis, golf and swim during their off seasons. Since we are playing more often, I needed to find some Tennis Racquet Storage Ideas to keep all the equipment organized. With athletic kids I am all about sports equipment storage ideas.
With multiple kids racquets plus my own bag I need to keep it up off the floor of the garage. I also like to store multiple cans of balls so we are ready to play.
Here are my favorite storage hacks.
Tennis Racquet Storage Ideas So You Are Ready To Play
1.Racquet Rack – this rack can store multiple racquets plus a couple cans of balls. It will even hold the balls without the can. I like this because my boys will play in our driveway and can just grab a single ball.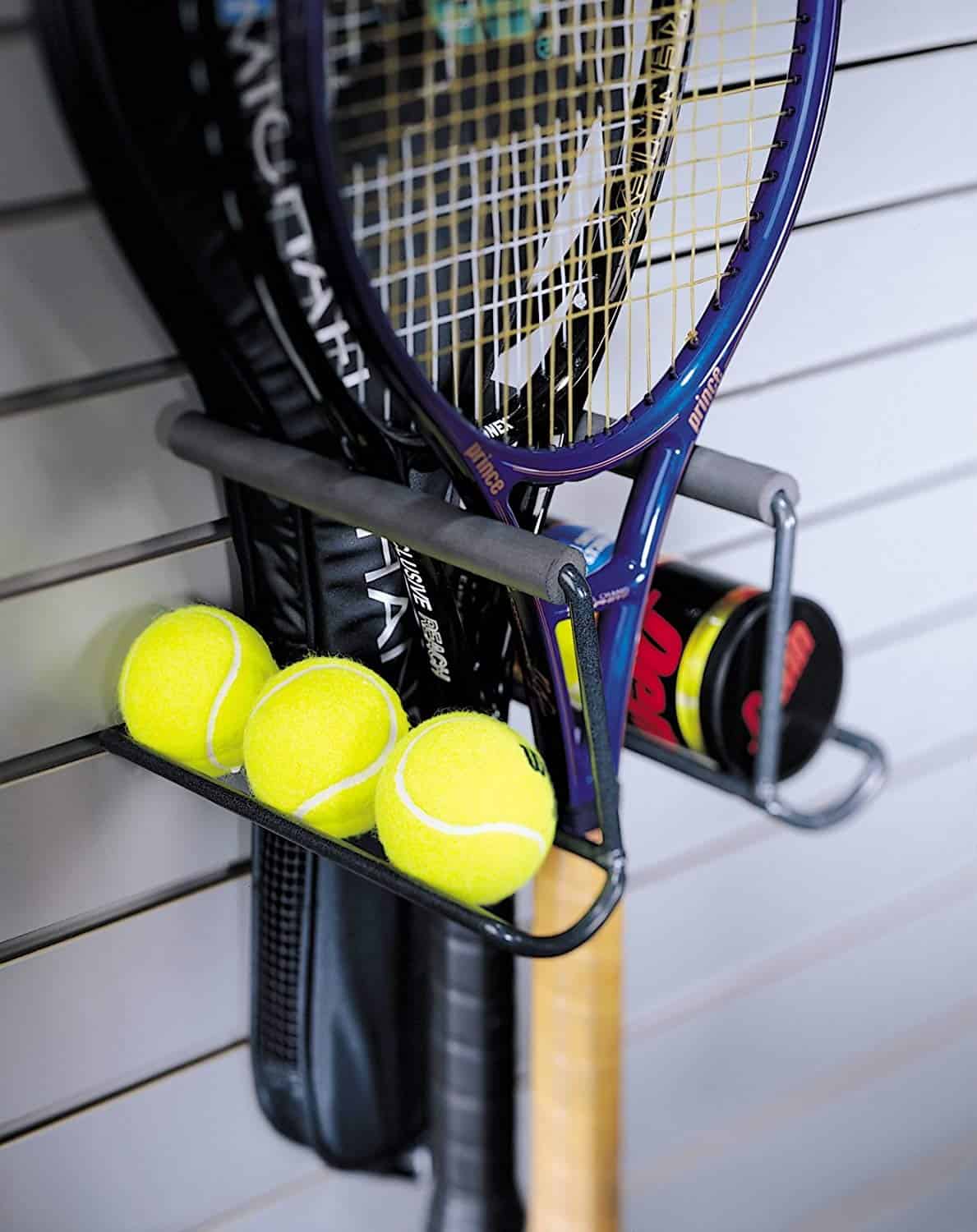 2. Nail – This is my husbands no-fuss, no-cost method. For my younger kids cheap junior racquets we just stick it up on a nail. It is at their height so they can have access to the racquets without asking us for help.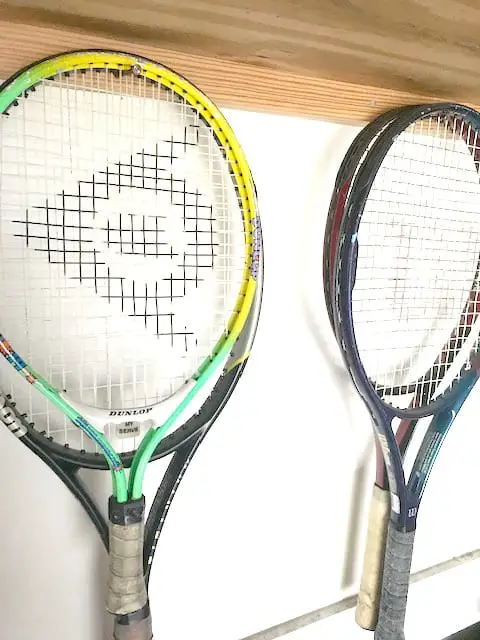 3. Ball hopper – I like to keep a ball hopper for all the extra balls. It is easy to take to our neighborhood courts and get some serve practice all by myself. This is the mini version which is perfect.
4. Table Tennis Storage – If you have a table tennis or Ping Pong table you know it doesn't come with a place to store the paddles and balls. Here is a great solution.
Tennis is one of my favorite sports. I play and enjoy watching it on TV. With all of our family's tennis balls and racquets I needed some tennis racquet storage ideas.
I highly suggest teaching your kids some lifetime sports so they can enjoy being active their whole lives.
Other Posts You May Like:
Sports Equipment Storage Ideas
Like it? Pin it.