I do not want to trip over my boys cleats anymore. We have some built-in shelves for them but they always end up at the bottom of the steps where they sit to take them off. My husband is threatening to throw away all the toys in the garage if we don't tackle our problem with sports equipment storage ideas.
I researched some ideas of how to tackle all our soccer balls, cleats and tennis rackets and get it all under control. Why reinvent the wheel? Let's see some ideas of what others are doing.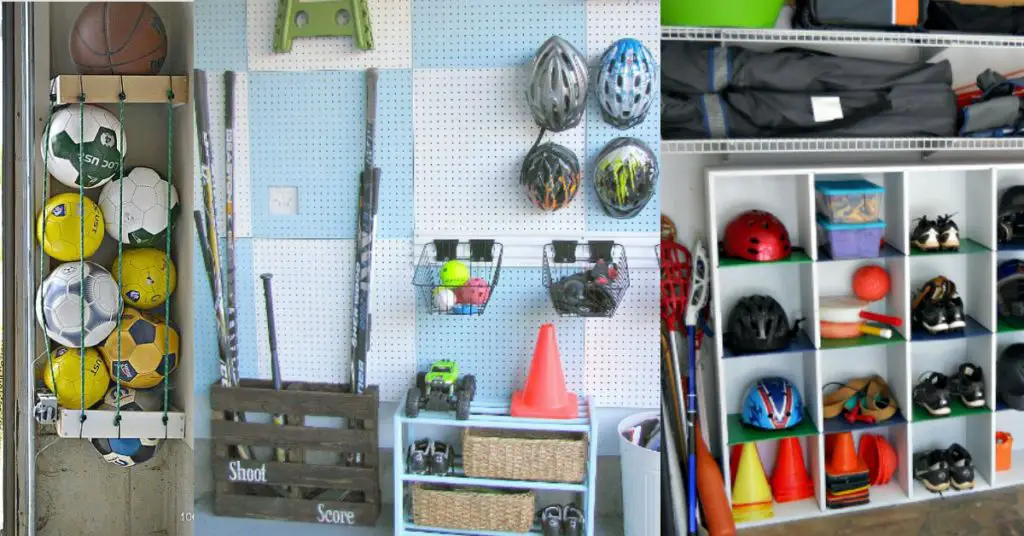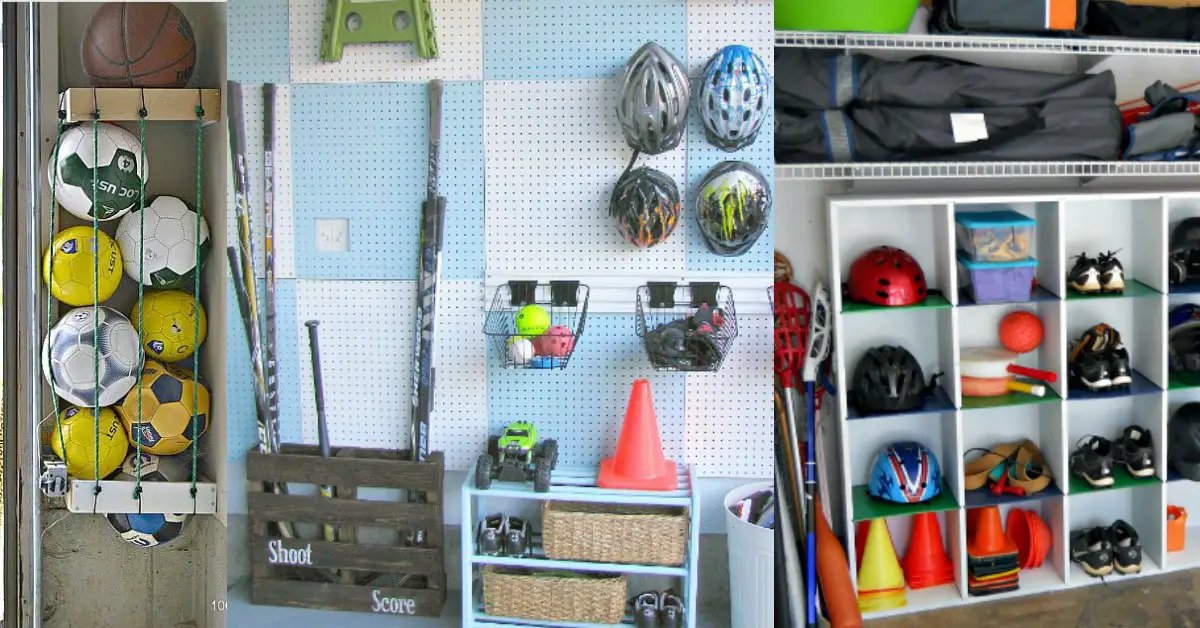 Storage Cubes – I love this idea because it can be used for everything. Here is a super cheap version and it can be used for both sports equipment storage and tools in the garage.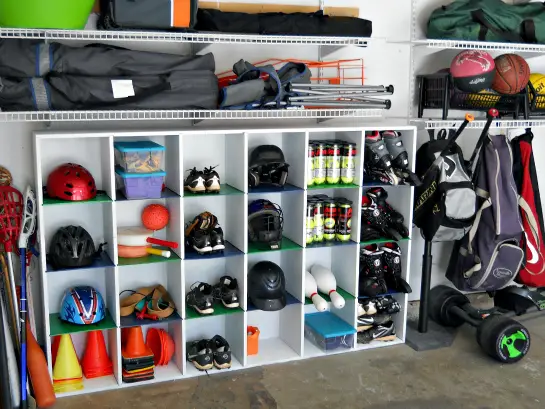 2.  Ball Storage – This is easy to DIY with bungee cords. It can handle all different sizes and I love that kids can get whatever ball they want without pulling everything out. We all know that if they have to pull out more than one thing at a time then everything ends up on the floor.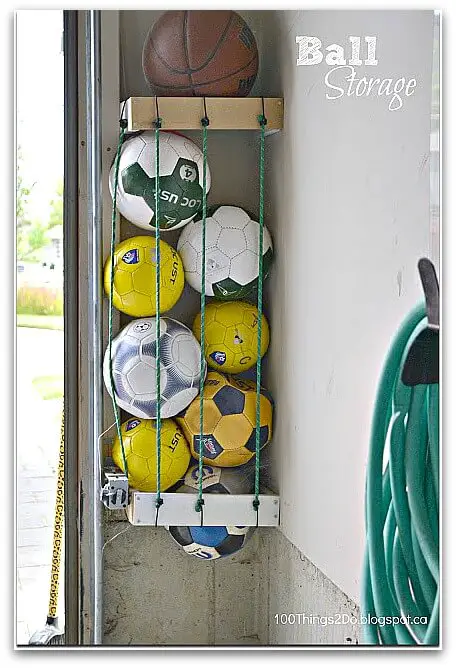 3.  Peg boards Rock! – You can hang everything and even small kids can reach what they need. There are all sorts of ways to organize it and get sports equipment, garage tools and landscaping equipment off the floor.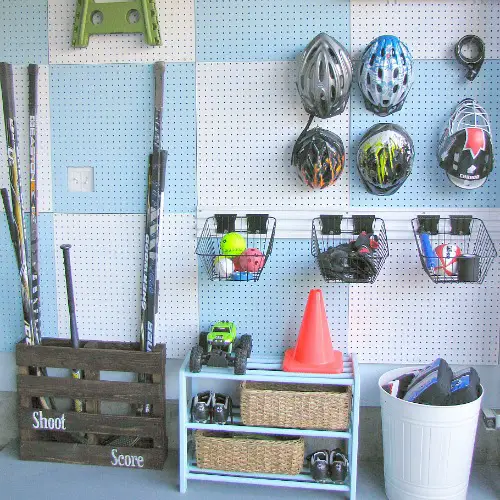 4. Ski Organization – Super easy to use these vinyl coated hooks for all sorts of things like skis and snowboards. My kids are just getting into skiing and we will probably invest in equipment in the next couple years. Hooks and nails are my husbands number one tool for organizing our garage. If there isn't a spot for it, hang it.
via Shine Your Light
5. Scooter/Skateboard Rack – Who else has hit their shins with a scooter? It hurts!! Wh have 3 scooters and 3 skateboards in our garage with our 3 kids so they need to go on the wall so we don't trip on them.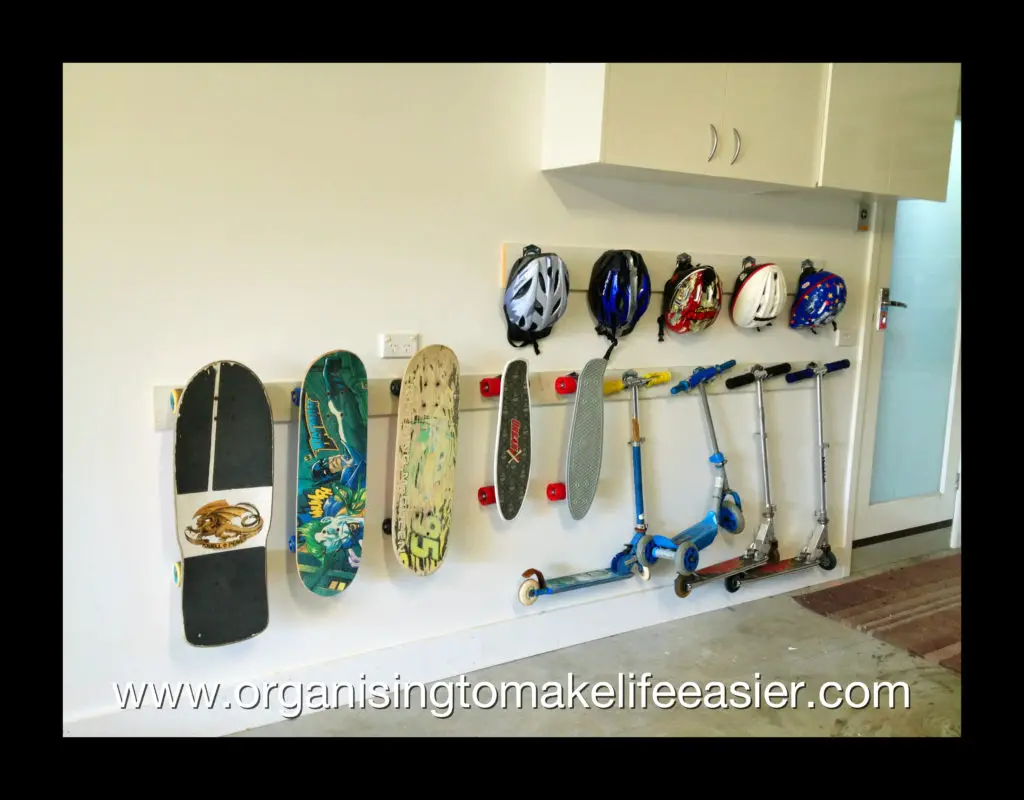 via Organising To Make Life Easier
6. Hockey Equipment Storage Ideas – Stop letting the smelly hockey equipment take over your home. Check out these awesome hockey equipment storage ideas. My kids play hockey in my neighbors garage almost every day and need somewhere to put all the gear. Also, if you have figure skates, here is a guide to figure skating sharpening.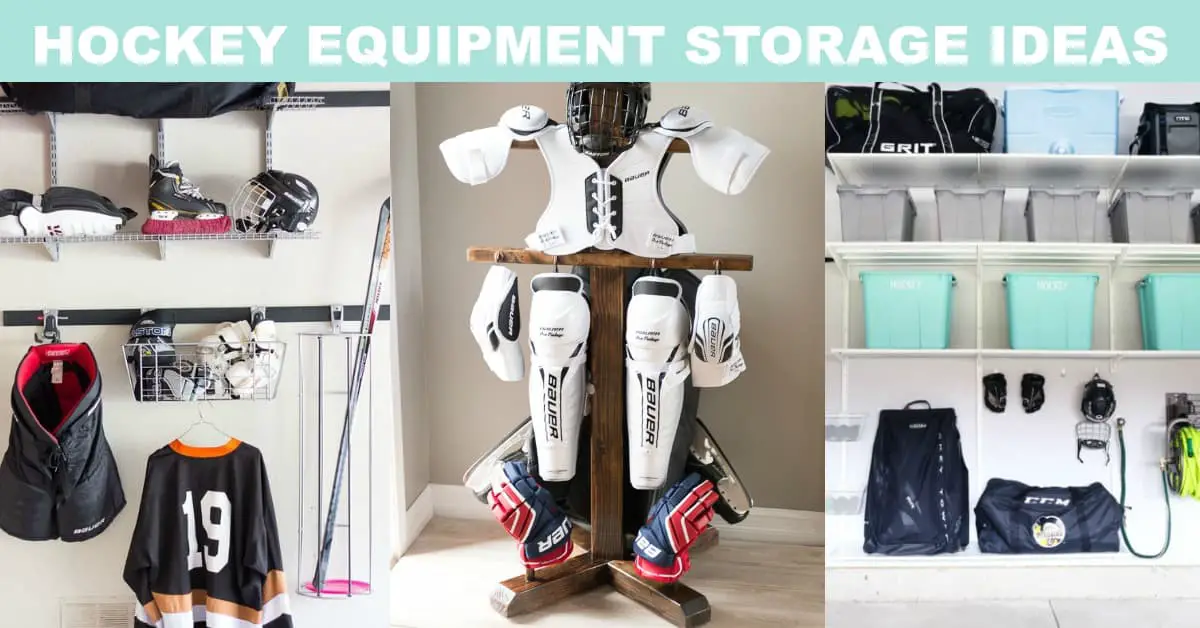 7. Tennis Racquet Storage Ideas – Tennis is one of my favorite sports. We play regularly. Check out these various ways to store racquets and balls. Even has a great product for table tennis.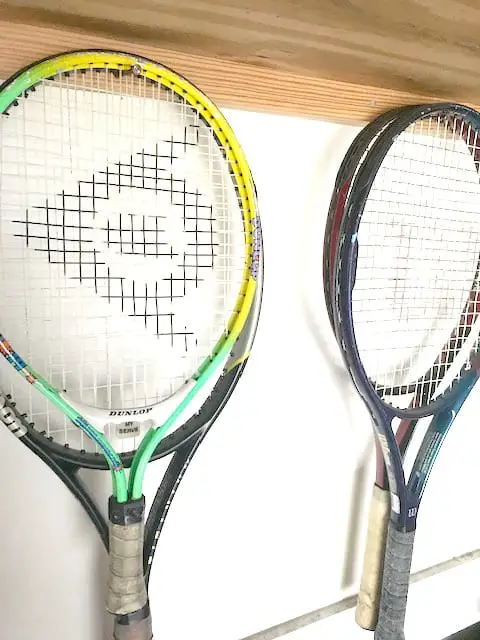 7. Baseball Glove Storage – It is really important to properly store leather sports equipment. Check out How to Store A Baseball Glove to get some important tips to keep your gloves soft and in the right shape to use years later.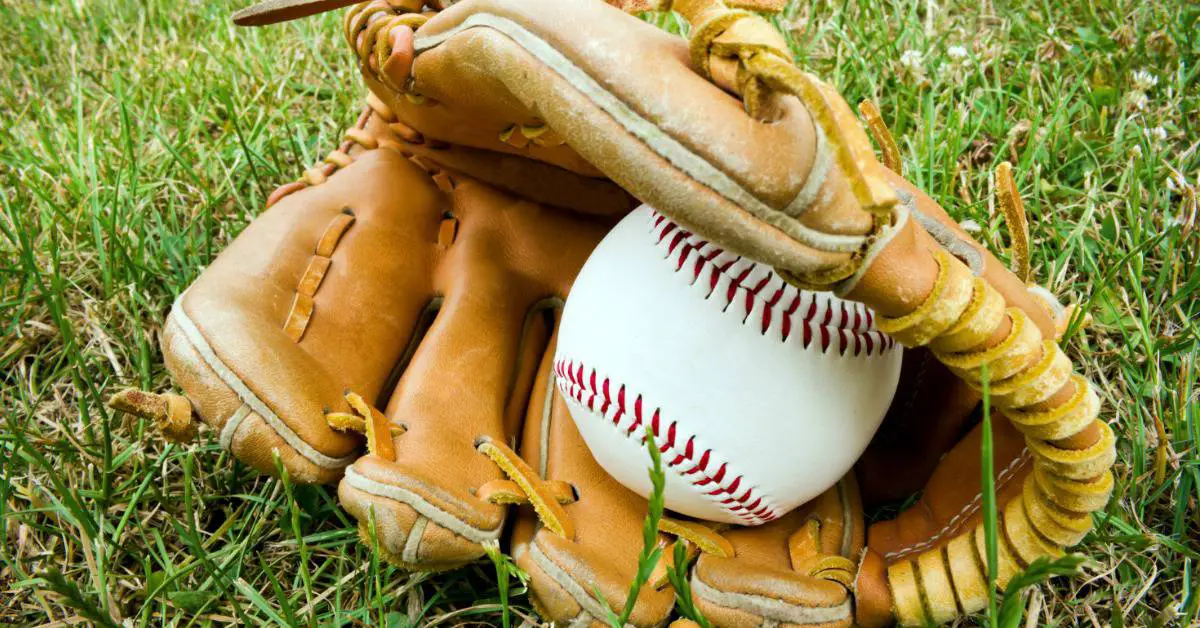 I love all of these super easy ways to organize all our gear. I have already hung more hooks in our garage. It is amazing the difference it makes to get things off the ground and hanging on the walls. I love all of these sports equipment storage ideas.
Need some other organization ideas? 
8 Ridiculously Easy Toy Organization Hacks You'll Wish You'd Known Sooner
8 Easy Ways To Organize Your Pantry
Like It? Pin it!