Have you ever had to cut out a knot in your daughter's hair? I had to cut knots out pretty regularly because she just would not let me completely finish brushing her hair. The knots would just grow and grow especially at the nape of her neck. It is still a struggle everyday to completely brush her hair out but I have found a few tricks for how to detangle hair quickly and without her screaming and crying.
I even recently cut a few inches off her hair to make it easier on us but I just love long hair. I put out a call to my friends to find out what everyone was using to make the whole process easier.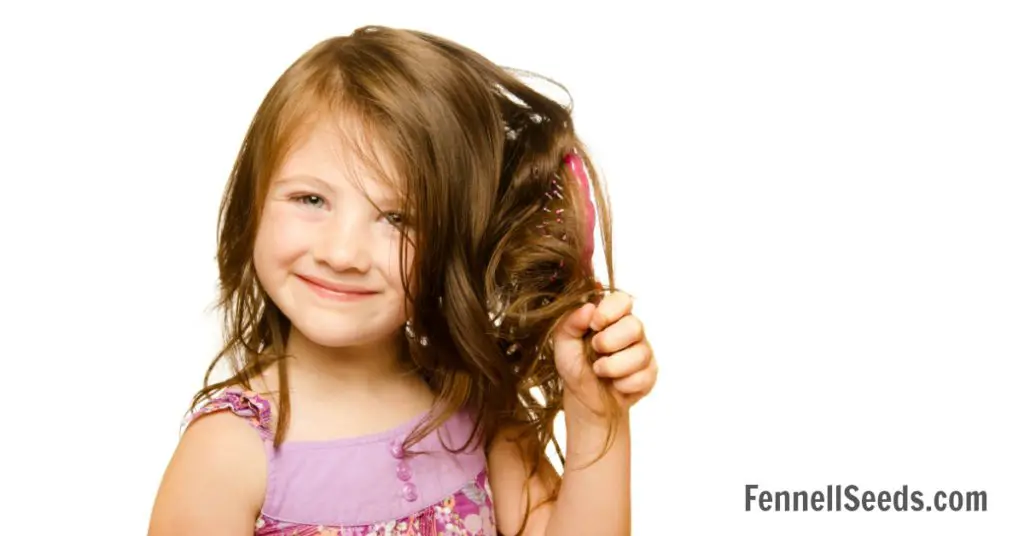 Tips for How to Detangle Hair
1.Conditioner + Detangling Spray – I don't know why I didn't think of this earlier. I had always just used baby shampoo on my boys but when my daughter hair grew a little longer when she was about 2 years old we went to get a haircut. The beautician immediately asked me if I was using conditioner on her hair. I said no, I hadn't even thought about it. I always used detangling spray and didn't know that I should also use actual conditioner. She could tell that her hair was dry and told me that I needed to add conditioner to our routine. I can't believe I hadn't even thought about needing conditioner. I switched to a shampoo + conditioner immediately. The difference was dramatic, her hair was so much softer.
2. Wide Tooth Comb/Wet Brush – The Wet Brush has been awesome for us. I started using it instead of a comb and it made the process of getting her hair untangled even faster. Plus, sometimes she even likes to brush her hair herself. The brush is easier for her to use than a comb.
3. Brush her hair before starting the bath – This is another a-ha moment for me. I have to do this for myself so why hadn't it occurred to me to do this for my daughter. We both have super fine long thin hair. It helps tremendously to do a light brushing before we even start a bath. If we start the shampoo process with tangles it is just going to make our hair even more tangled so it is better to start with the least amount of problems.
4. Hold her hair above the tangle – I think most women know this but some that have always had short hair may not. If you hold the hair above the tangles with slack between your hold and their head it stops the hair from yanking at their scalp. The pain is always at the scalp so if you can keep the hair from pulling their then your child can't even feel the pull of the hair.
5. Regular trims – This is where I have been going wrong. I was letting her hair grow for 6 months and then getting a couple of inches cut so that would mean only 2 haircuts per year. It is not worth it. If I keep her hair about the same length with regular trims the ends are healthier. Plus, there are less tangles which means less drama. Totally worth it!
With these tips and sometimes even using an iPad to distract her I have been able to finish. I can thoroughly brush her hair and get out all of the tangles. Now I wish she would let me put some braids in her hair and do a fancy up-do but one step at a time. 🙂
Like it? Pin it!