Do you ever look at that mountain of laundry and wonder why we have so many clothes? I always want to know how to organize dresser drawers so I can fit more into them and not have a giant mess when we pull one shirt out.
A couple months ago I finished folding and went to put it away in the kids drawers and realized I couldn't fit everything in. I knew it was time for a major overhaul of the kids drawers. I knew there were various systems and I needed a way to fit more clothes so I googled how to organize drawers and found all these motivating ideas.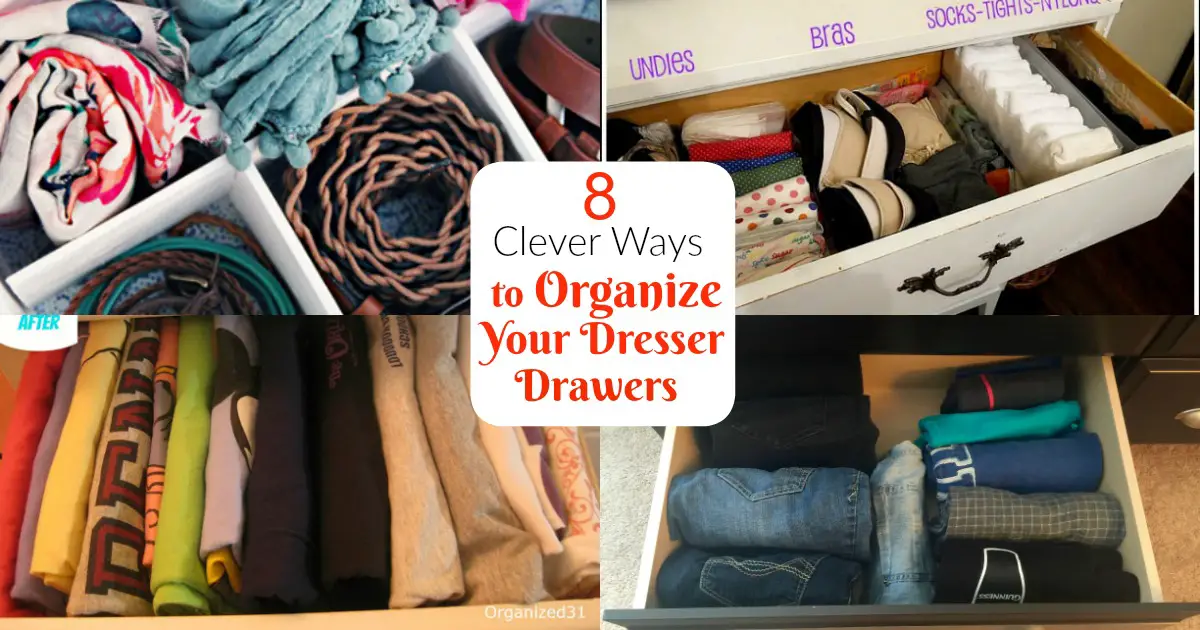 My number 1 problem was that I need to be able to fit more clothes in the drawer and wanted to try the system where you can see all the clothes at once. Anyone else tired of seeing your kids in the same shirt 3 times a week? 🙂 If they can see all the shirts then they can find all their favorites and not just wear the one on top of the pile.
How to Organize Drawers
First thing that popped up was the KonMari method. If you haven't heard of it all over the internet here is a book all about it. The Life-Changing Magic of Tidying Up by Marie Kondo. It's a little intense but definitely has some awesome ideas.
Here is an example from Andrea Dekker. I even love the bins used for holding the socks. I used something similar in my daughters drawer.
Look at these bins that can really help keep your drawers looking neat.
I love these acrylic organizers. We all know how shorts can be difficult to fold. Well, just roll them up and you can see each pair.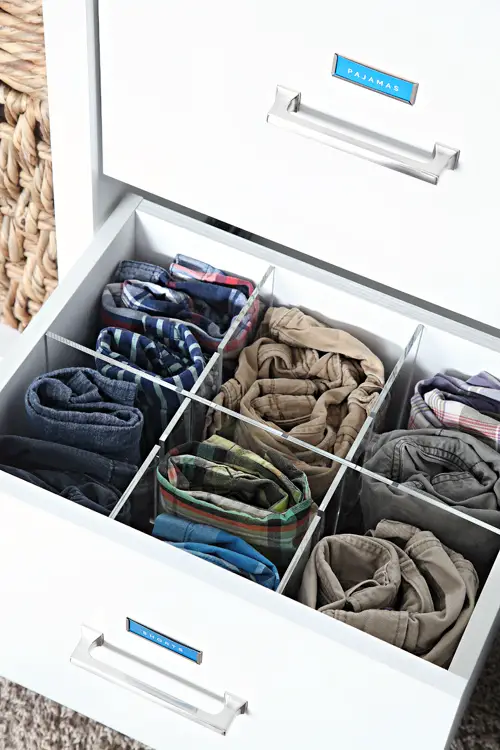 It also works for scarves and belts. The scarves look like art. This would help with my tendency to let them fall to the back of my closet and I forget I own them.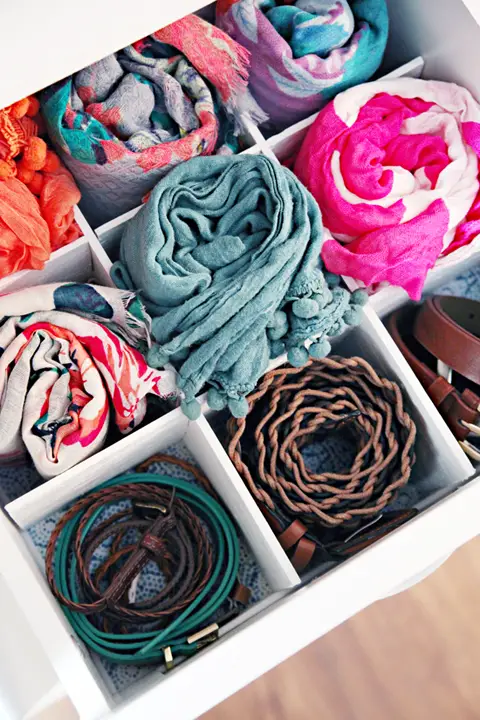 via I Heart Organizing
I found these drawer dividers online and am going to add them to my drawers next. Why did I do the kids first?? 🙂
Or you can make the dividers yourself if you have a jigsaw with these instructions.
I love love love this idea for how to organize jewelry. I have never seen using egg cartons and plastic cups and dowel rods for earrings. Genius!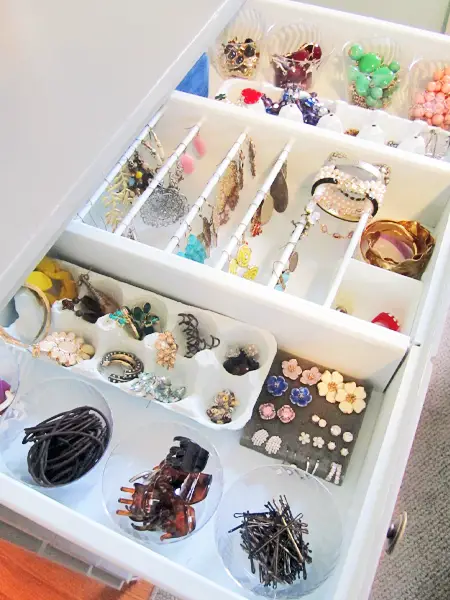 More drawer dividers. There really is a mass of uses for these.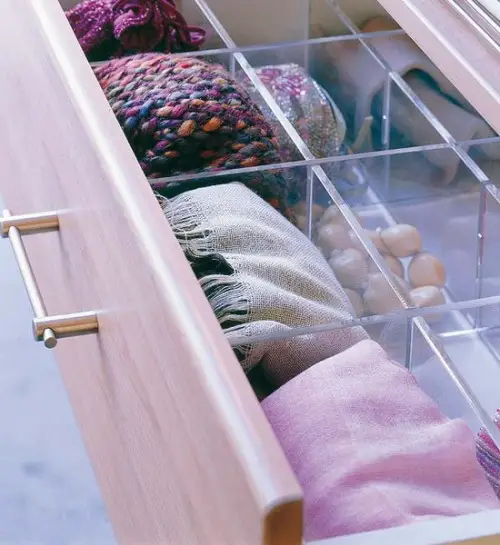 I love the way these t-shirts are folded so that you can see every option available. I have been using this method in my boys drawer and they are finally not wearing the same 3 shirts over and over.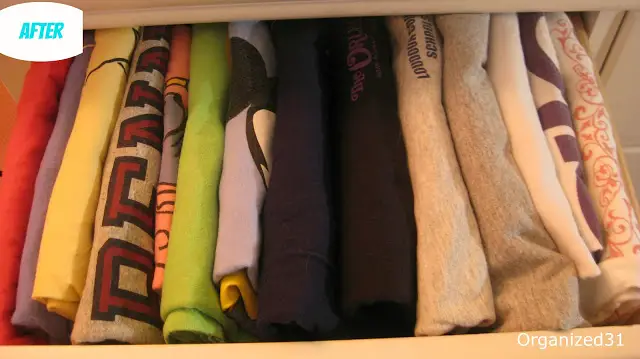 via Organized 31
If you are looking some real help with organizing your home my friend Hilary from Pulling Curls has the answer.
The Organized Home helps those of us that want some hand-holding to get from a disorganized mess to a more peaceful home. I know that's what I want, so take a look at what is included in The Organized Home here.
Don't you love finishing an organizing project? It motivates me to start another one. Seeing all these different ways for how to organize dresser drawers gave me great ideas for our house. Hopefully it gives great ideas for yours.
Other organizing posts you will love:
8 Easy Ways To Organize Your Pantry
8 Ridiculously Easy Toy Organization Hacks You'll Wish You'd Known Sooner
Like it? Pin it.