Do you get inspired by browsing Pinterest for organizing ideas? I do. And I found some amazing ideas for pantry organization.
The kitchen pantry can be difficult to organize. All sorts of items have to be accounted for, food, trash bags, small appliances, etc. I depend on swiping ideas from these lovely ladies that are way more crafty and organized than me. Luckily they share their ideas.

Favorite Ways to Organize Your Pantry
1.Clear Sink Caddies that can hold small items. Anyone else have wire shelves like me? All the little soup envelopes and lemonade packets fall through onto the floor and this little caddy can contain them all. You can buy similar caddies from Amazon or just go to your local dollar store.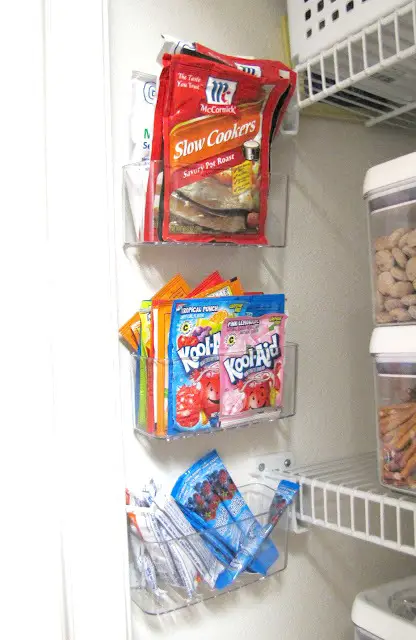 2. Magazine Holders – these can be used in so many different ways.
Potatoes – I hate leaving potatoes in the bag. This is such a great idea to store them in this mesh wire magazine rack to keep the air circulating.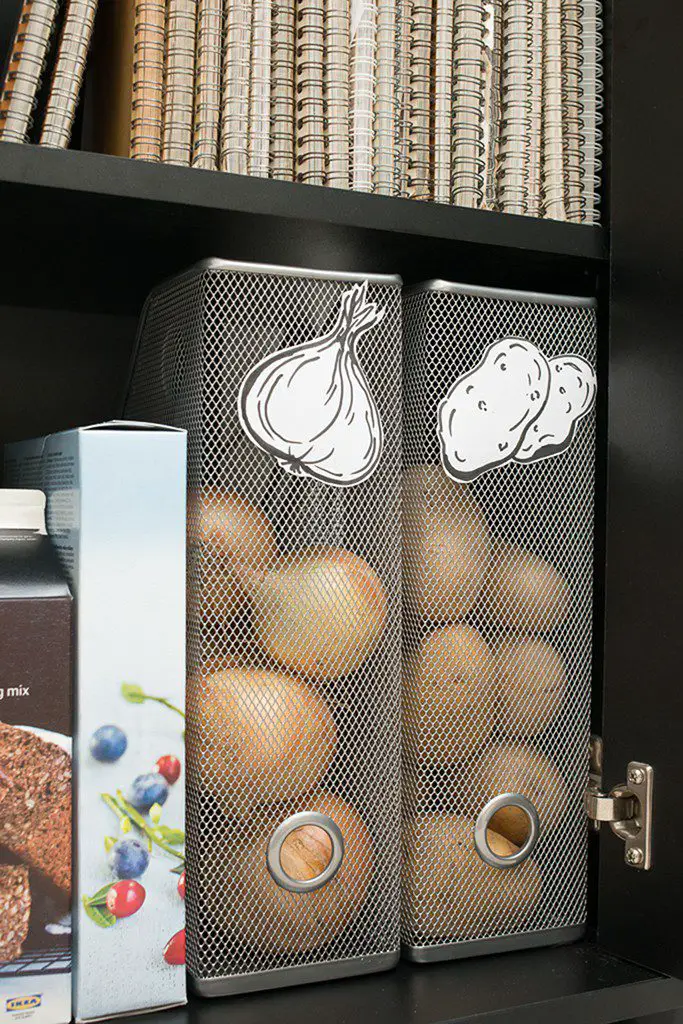 Source unfound
Cans – such a great idea for cans. I would have one for cream-of soups and one for fruits. I have tons of both. This soup can organizer is really cool.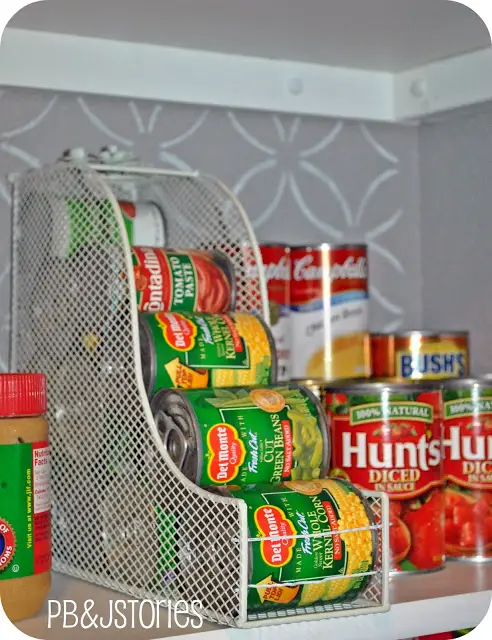 via PBJStories
Foils/Wraps – such an easy way to store wraps behind a door or even on a shelf.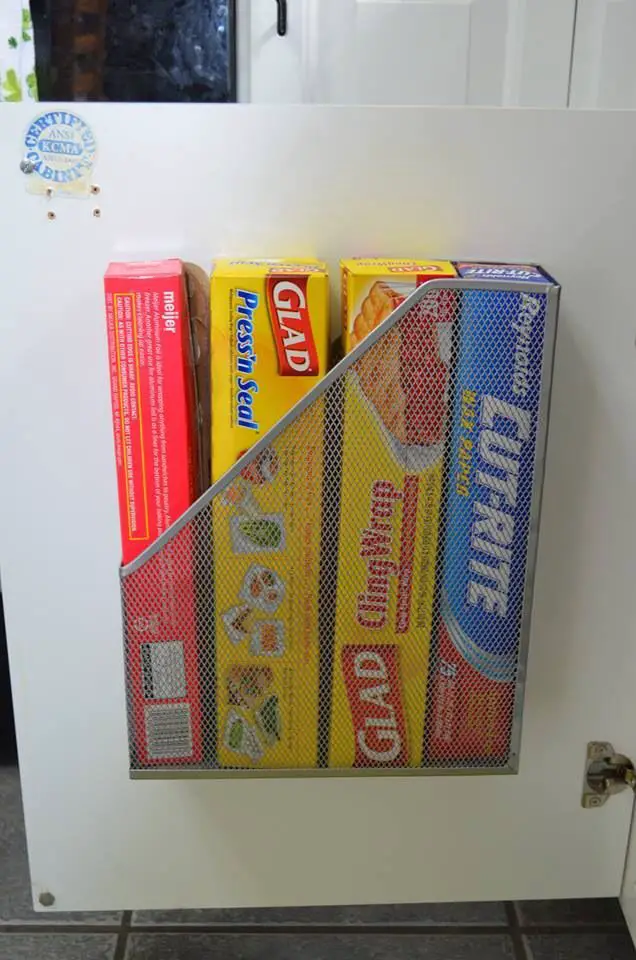 3. Over the Door Organizer – you can even purchase some that don't have to screw into the door. When my husband added ours it was like our pantry space doubled.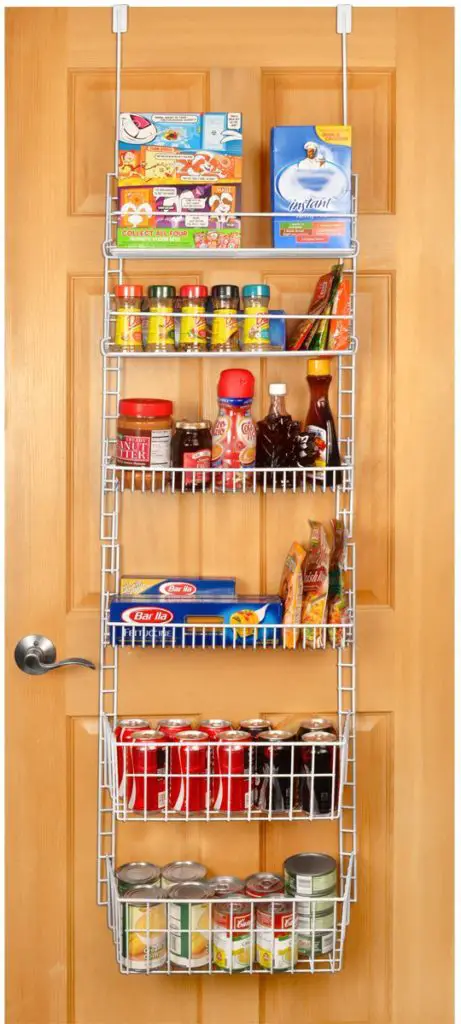 4. Under Shelf Racks – perfect for bread and rolls that you don't want to be squashed. I like these.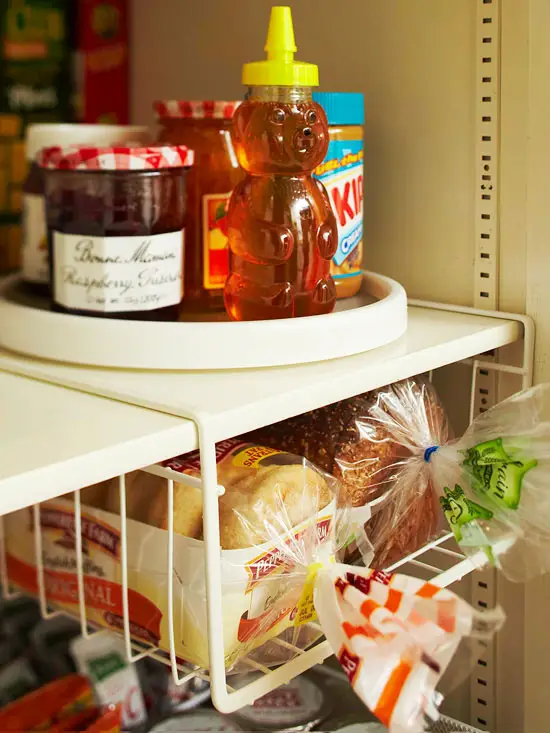 via BH&G
5. Hang Your Bags Of Chips – Use Command hooks and clips and hang the bags on the sides of your shelves. They won't get squashed and broken, plus, you can see what you have available before opening a new bag. I wrote about it here but you can buy the clips and hooks on Amazon.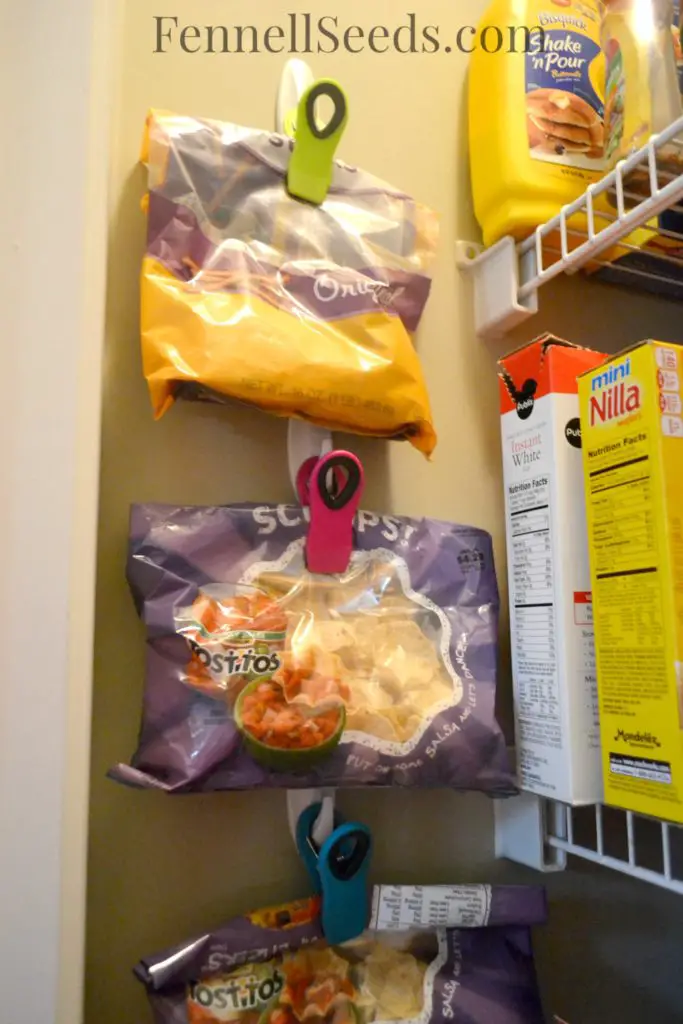 6. Rolling Crates on the Floor – I want my husband to build me a couple of these. The wine crates really upgrade the look. I can throw our extras of ketchup and mayonnaise and even the extra brown paper bags we keep into them.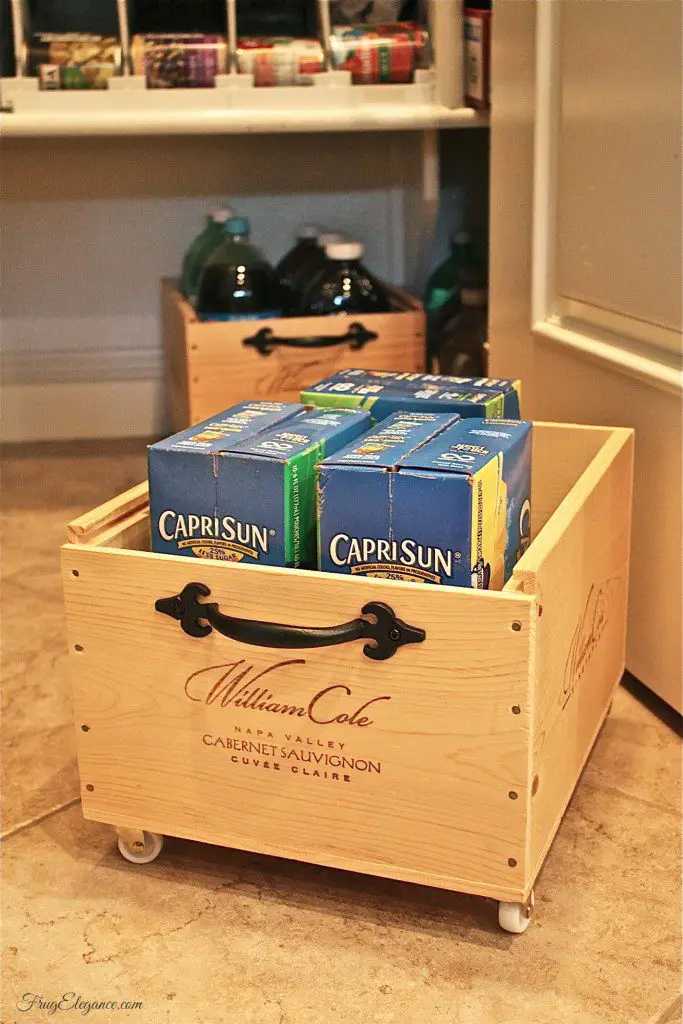 via Frugelegance
7. Pantry dividers – if you need to use your pantry to store your cookie sheets and muffin pans these are so much easier than stacking them.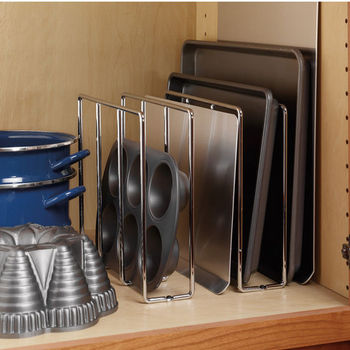 8. Plastic Bag Holder – Everyone needs these. Those plastic bags get out of control so fast.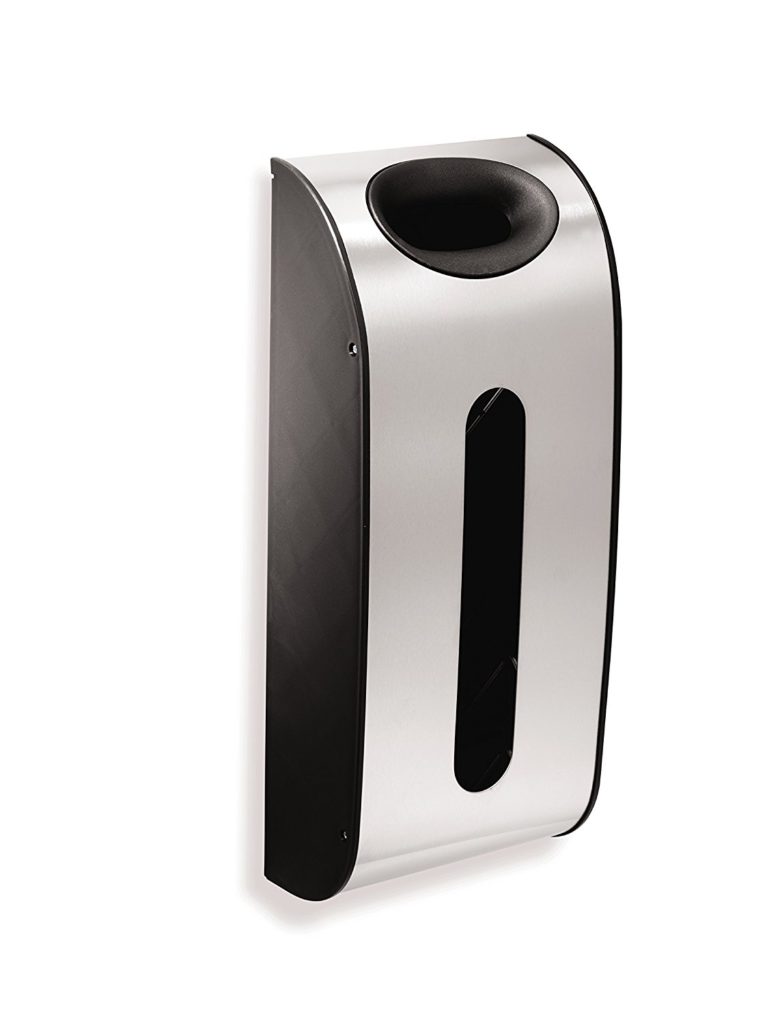 Now to get busy organizing another area of our house. Not sure if I should move on to the linen closets or where we store our crafts. Both places are very scary right now.
If you are looking some real help with organizing your home my friend Hilary from Pulling Curls has the answer.
The Organized Home helps those of us that want some hand-holding to get from a disorganized mess to a more peaceful home. I know that's what I want, so take a look at what is included in The Organized Home here.
Like it? Pin it!