Let's just say I was sort of tomboy growing up, well…maybe I was a major tomboy. 🙂 I hated dresses, bows or anything girly. But in a fit of hypocrisy, I wanted my little girl to wear bows and not pull them out as soon as I put them in her hair.
I had 2 sisters and no brothers so my parents were just fine with me being into sports, jeans and tennis shoes. Then I had 2 boys and it made me long for girly things. Bows, pink, dresses and dolls where do I sign up?!?! Four years later, I was blessed with a little girl and I got to play and dress her in anything I wanted, until the toddler years.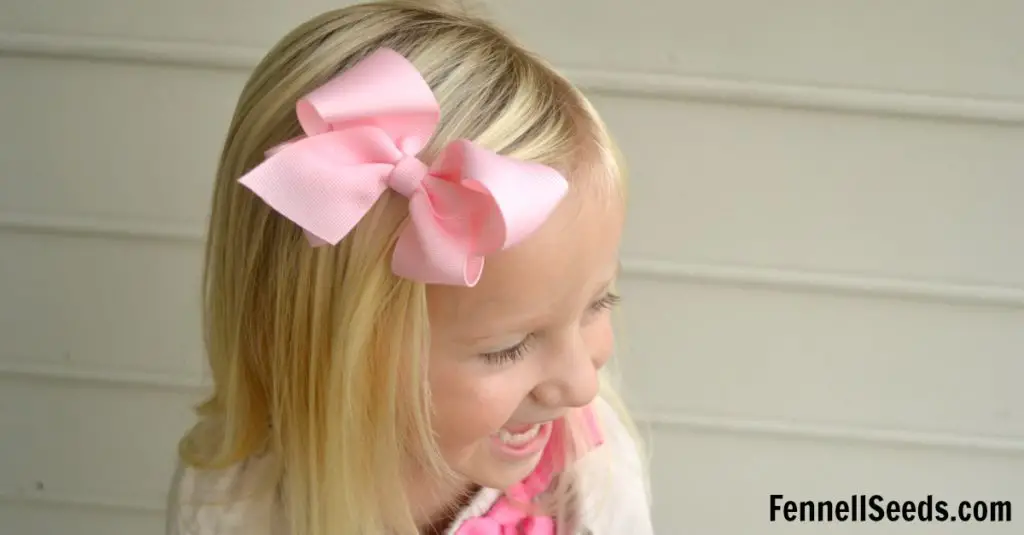 I wanted bows and she didn't. I asked all my mommy friends how they got their daughters to wear their bows while my daughter would let me put one in but 2 minutes later I would find it on the floor. One wise friend told me to just constantly put the bow back in over and over and in a couple of weeks she would not even notice the bow in her hair.
So I started Bow Bootcamp! I gave myself a time limit of 1 week where I was going to consistently put a bow in my daughter's hair and whenever she pulled it out I would put it back in as quickly as possible. This would make is so she was very used to it being in and actually felt that "naked" feeling you have when you are used to wearing a watch but forget to put it on and it bothers you to not have it. I wanted that feeling with the bow and her hair.
It worked!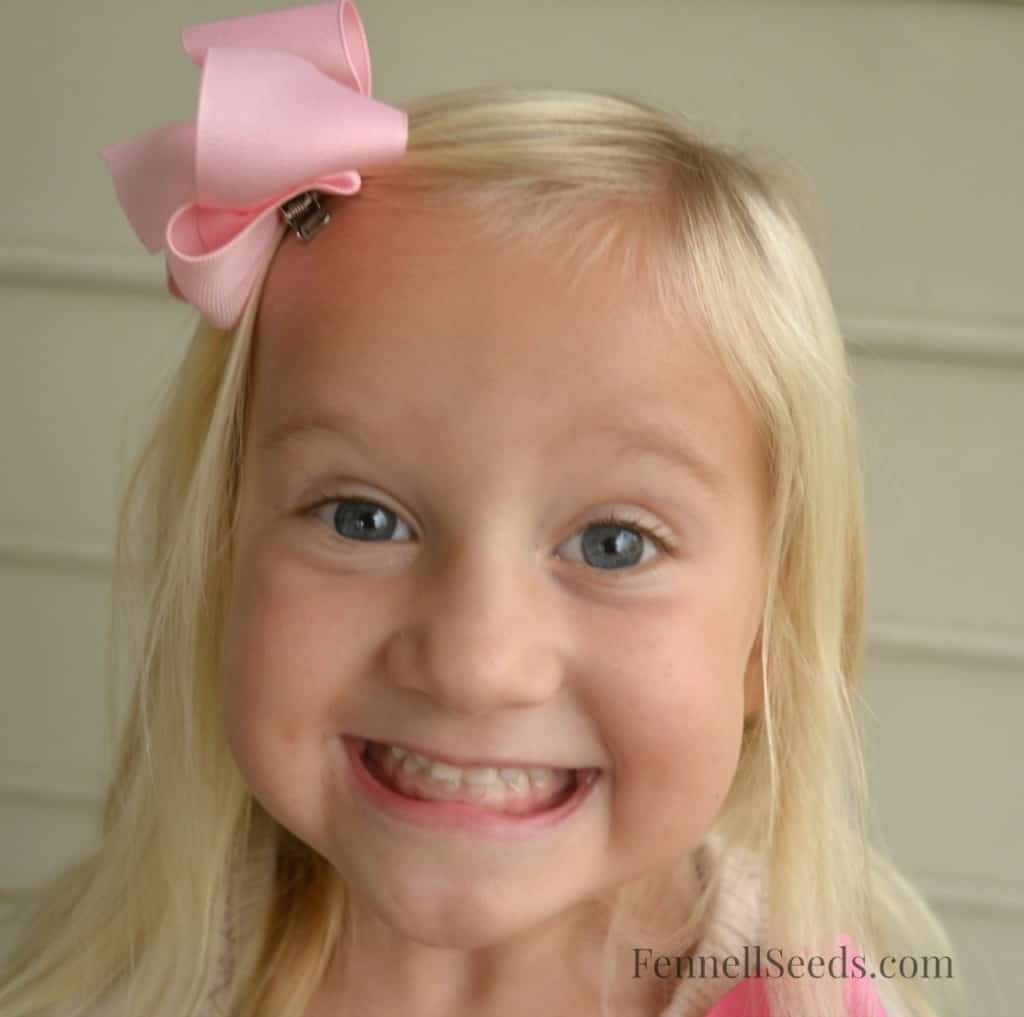 She is now almost 4 and wears her bow happily and only pulls it out when she is running a lot and that is totally understandable to me. I usually put her hair in a ponytail if we are doing something super active like sports or a park.
I love having a lot of bows to pick from and this inexpensive hair bow set is perfect for getting every color in the rainbow.
I also have a super cute hair bow organizer in her room like this one.
I personally also keep a stash of bows in my car. Sometimes I forget to grab a bow on my way out the door so I keep some on the visor of my car clipped onto a cd holder.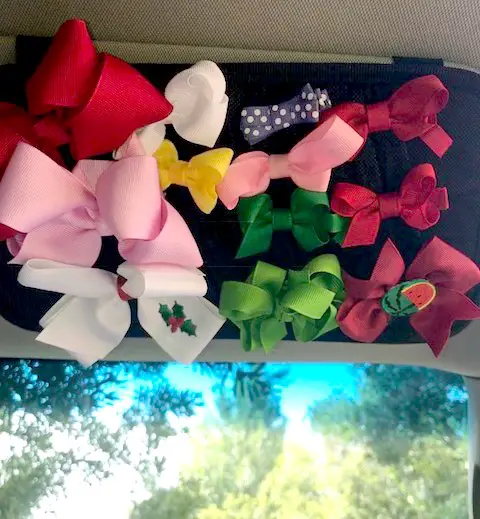 I have the best of both worlds, a girly girl with bows and dresses but also a sporty girl who also can throw and kick the ball hard. I love it! If you want your little girl to wear bows try Bow Bootcamp.