After having twin boys it was no secret to anyone that I was hoping for a girl with my next pregnancy. I got my wish and entered the girl world. Now that we were having a baby girl I would ask all my friends that were girl moms what I need to know.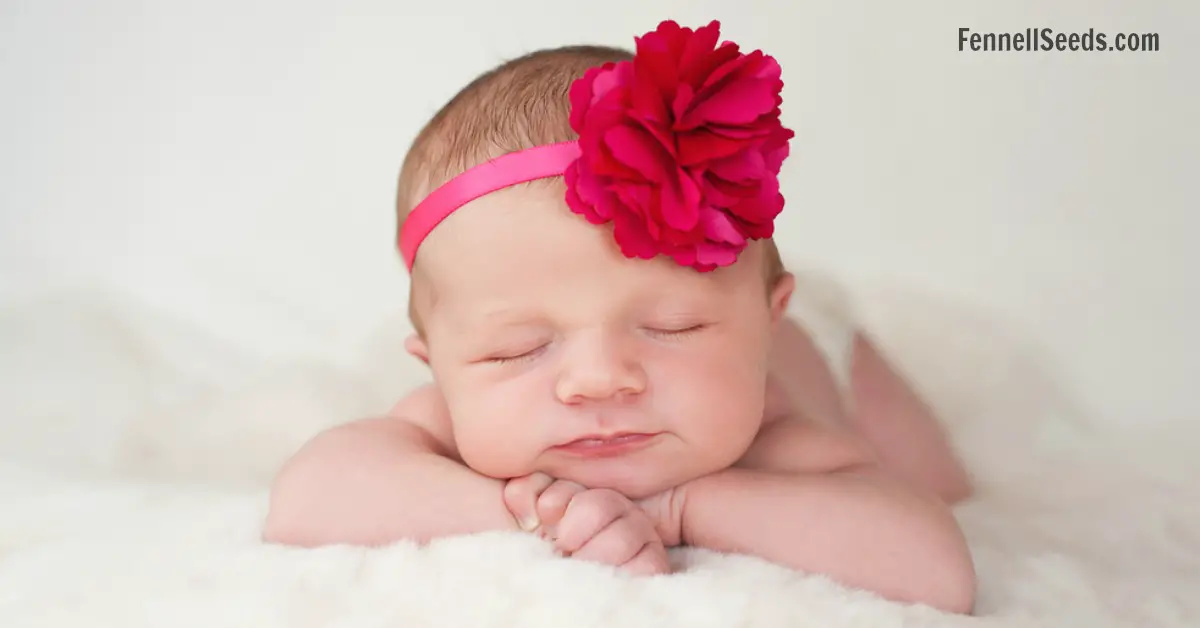 That is the main reason I love sharing on this website. It takes a village and we need to share information with each other to make mom life easier.
Tips for Having a Baby Girl
1. Clothes Pins – Once my baby girl was up on all fours and crawling was about to happen I realized…dresses suck for crawling. I had just loaded up on a few cute outfits and they all had little dresses with cute bloomers. I grabbed a clothes pin and gathered up the back and Voila! She could crawl without getting frustrated.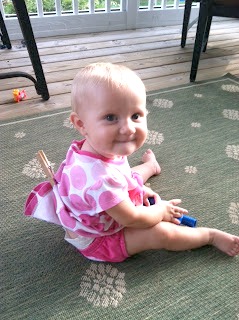 2. Hair Bows – They are so hard to organize and I would even have a problem remembering to take them with me. This was my solution. A cd holder on the sun visor of my car! I ordered mine from Amazon. It makes it easy so I could just grab the bow when we arrived at our destination. Also check out How I Taught My Daughter to Wear Bows.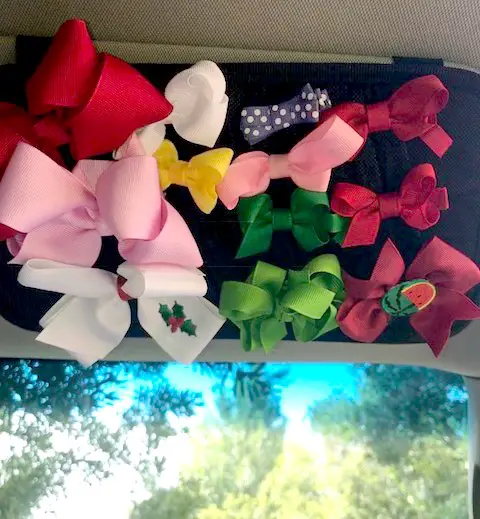 3. Conditioner – Oh man…I missed the boat on this for way too long. When your baby just has a little bit of hair any brand of baby shampoo is just fine. When my daughter's hair was getting long it was a tangled mess (see How To Detangle Hair: 5 Tips to Stop the Tears) but I don't know why I didn't realize that I needed conditioner. I had been cutting her hair myself and then finally took her to a hair stylist who took one look at her hair and asked if I was using conditioner. I use conditioner myself but for some reason didn't think my little girl would need it.
4. Bubble Bath Alternative – I learned this tip from a friend. My daughter had a UTI when she was little and the doctor said no bubble baths. Of course she loves bubble baths. My neighbor said she used just a few drops of food coloring in her daughters bath. It turns the water a fun color but doesn't turn their skin the color. My daughter loves it just as much.
FREE PRINTABLE BABY MILESTONE TRACKER
Print out this fun milestone tracker to keep track of your baby's growth and join our newsletter.
5. Bag collections – Oh my…all the purses and bags. They love to stuff everything in a purse or bag. But all those bags are hard to store neatly. I finally was fed up with hanging them on her closet door knobs so I came up with a new storage solution. Command hooks on her closet wall, I used the large size. It's all about using every available space for storage.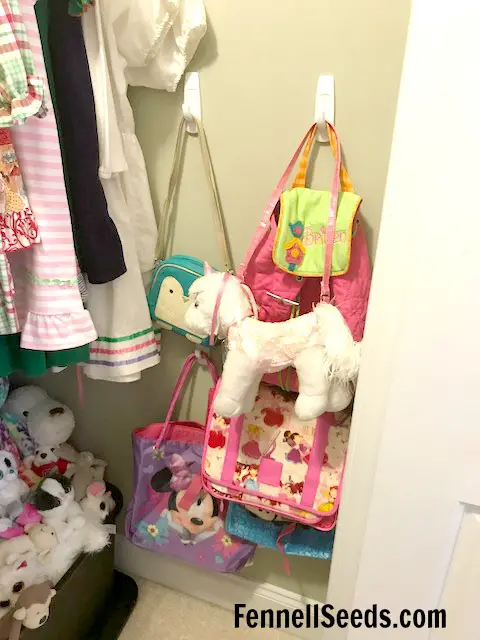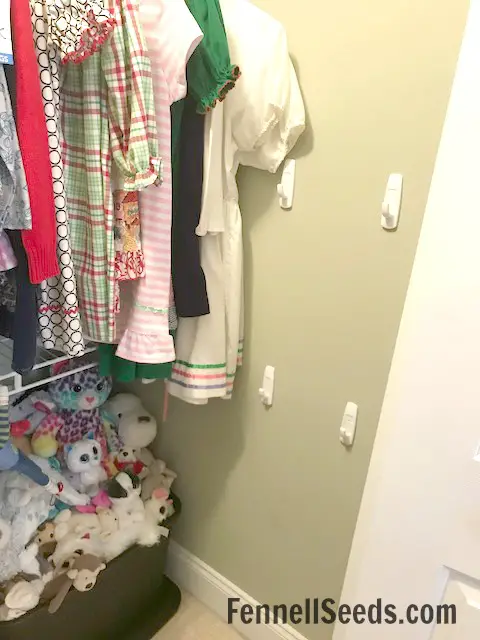 Bonus Tips if You Are Pregnant:
Did you know that you can take your childbirth and prenatal classes online? Instead of driving to the hospital every Tuesday night for 4 weeks or taking several hours of you and your partners Saturday, you can take the class at your own leisure. Take the class online and then sign up for the quick hospital tour of the maternity wing and you will breeze through. This online childbirth class is run by my my friend Hilary who has been a labor nurse for over 15 years and has taught it in the hospital and now online. She really knows what she is talking about and makes it easy and answers all your questions.
Also, my friends at Mom Smart, Not Hard have created some amazing planners for pregnancy and breastfeeding. There are different planners for each stage of pregnancy. Imagine 150+ pages to help you prepare and get organized for your baby. Check out the planners and make preparing for your little one super easy.
I love my boys too and you can check out 5 Things You Need to Know About Having a Boy for those fun tips.
What's your favorite thing you learned when having your girl?
Like it? Pin it.