Nothing is more difficult to take away than something that comforts your child. It is difficult enough to be a toddler mom but to add in the task of taking away the pacifier, it just seems overwhelming. When you decide you are ready here are 8 non-traumatizing ideas for pacifier weaning.
Before using any of these I would recommend having already limited the pacifier use to just naps and bedtime. These work best if you are just trying to have them fall asleep without the pacifier versus trying to get them to give up the pacifier if they use it all day.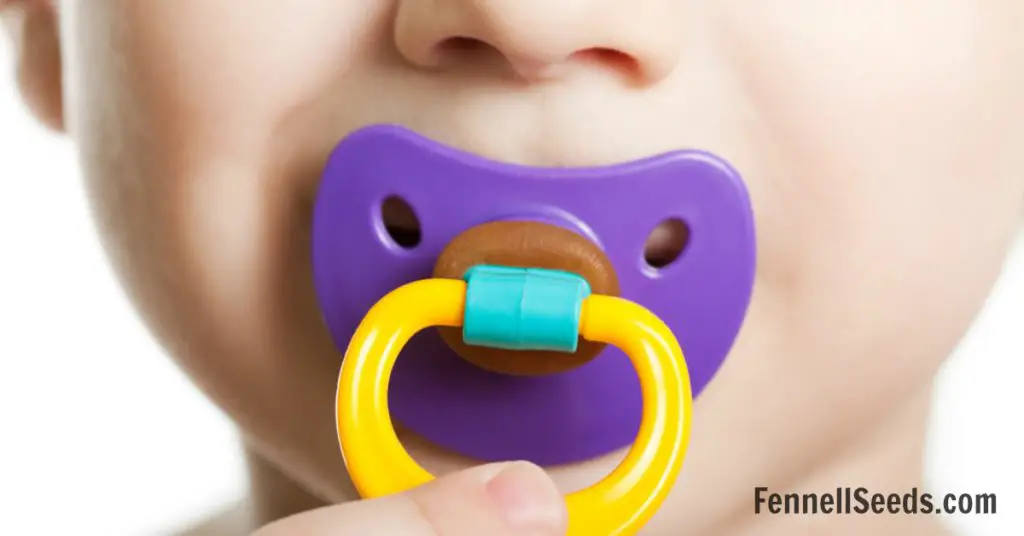 A How To For Pacifier Weaning
1.Send the pacifier to a new baby – Take advantage of a friends new baby being born. Explain to your child that the new baby would like a pacifier and since they are a big kid now you are going to mail their pacifiers to the new baby.
2. Use a weaning system – Yes, these exist! It is a 5 step pacifier system where the nipple gets smaller and the hole gets bigger gradually. It has great reviews. I have not used it myself but this is totally something I would have bought if I needed it.
3. Bribery – Your child has to be old enough for it but this is sometimes the easiest if they are 3 yrs old or older. My sister's son was obsessed with Paw Patrol so she bought a package of Paw Patrol toys and for each nap and bedtime that he went to sleep without the pacifier he received a new figurine when he woke up. It helped to make it his decision that he would rather have the toy.
4. Paci Fairy – Just like the tooth fairy. Explain that when they go to sleep that night the pacifier will be replaced with a special toy. This book about the Pacifier Fairy is a good explanation for your kid. I will warn you though that some kids (like my sister's son) can get freaked out thinking something is going to come into their bedroom while they sleep. She had to abort the idea after he was scared and use bribery that I mentioned in #3.
5. Books – There are books to prepare your child for the transition. Reading a few weeks before the end date can mentally start the process in their minds that they are going to grow to the next stage.
There are also books/guides for other ideas of How to Help Your Child Give Up the Pacifier
No matter how we do it, it is a tough transition for the kids and for us. It always makes me sad when my little ones move on to the next stage. I get reminded that they won't be little for long. I am sad for a bit and then give them lots of extra hugs.
Like It? Pin It!