I feel like I need to share this awesome app for keeping up with a grocery list for the family.

In our family we have had several grocery list systems over the years. A long time ago, when it was just me going to the store and I would just make my list on a piece of paper on my counter. I would keep the paper out during the week and just add what we needed to my list. This worked for a while but sometimes I would be out running errands and would decide I wanted to go to the store and didn't have my list or would lose it. Also, it was just another piece of clutter laying on the counter at all times.
When we had a couple of kids my husband started going to the store more often for me but he would just grab the things I just asked him for and wouldn't get the items I needed on my list because he didn't have it. We even tried to keep a list on a white board on our refrigerator.
Now we have finally hit our stride. We use the app Cozi to keep up with our grocery list.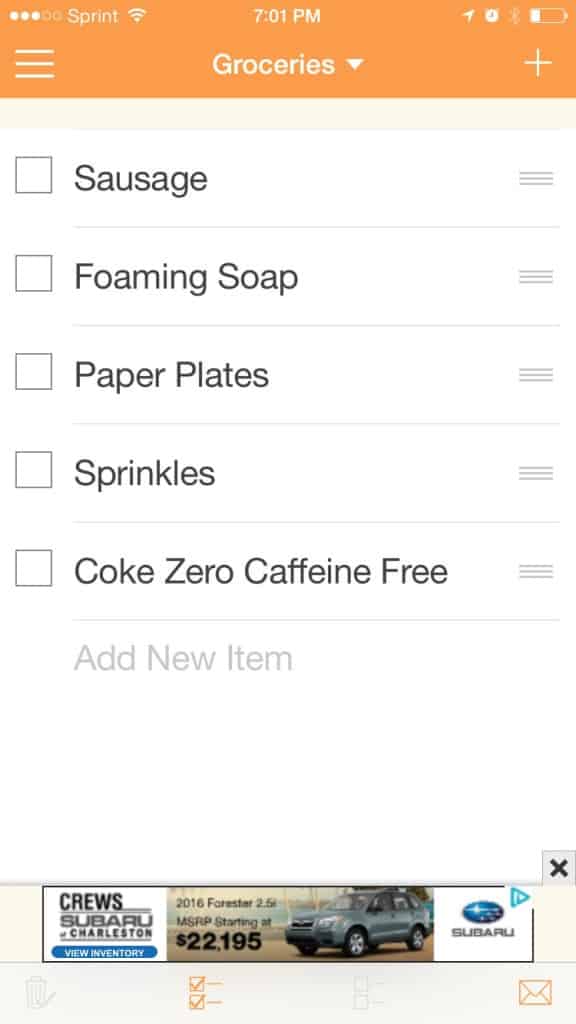 It is easy to click on the app on my phone and add something to the list any time I think of it.
The big bonus is that my husband and I share the same account so it doesn't matter who is at the store. Both of us have the same app and see the same list. So if I added paper plates 2 days ago, when he goes to the store on his own to get more BBQ sauce he can see that we need paper plates without even asking me.
He can check off that he bought it and then it is no longer on the list. I love it! This is a good example of how technology can be amazing and save so much time and energy.
Have you converted from paper lists to using an app? Which one do you like?