This post may contain affiliate links. See my full disclosure here.
Sometimes you just have to treat yourself, right? I try to get pedicures occasionally and they feel like I am splurging on myself, a little indulgent. Well, here is how I treated myself again.
My latest feel good purchase is new pajamas. I purchased one pair of these pajamas 2 years ago from Target and love them. I wore them all the time and hated when they were in the wash. I would then wear one of my husbands old t-shirts to bed.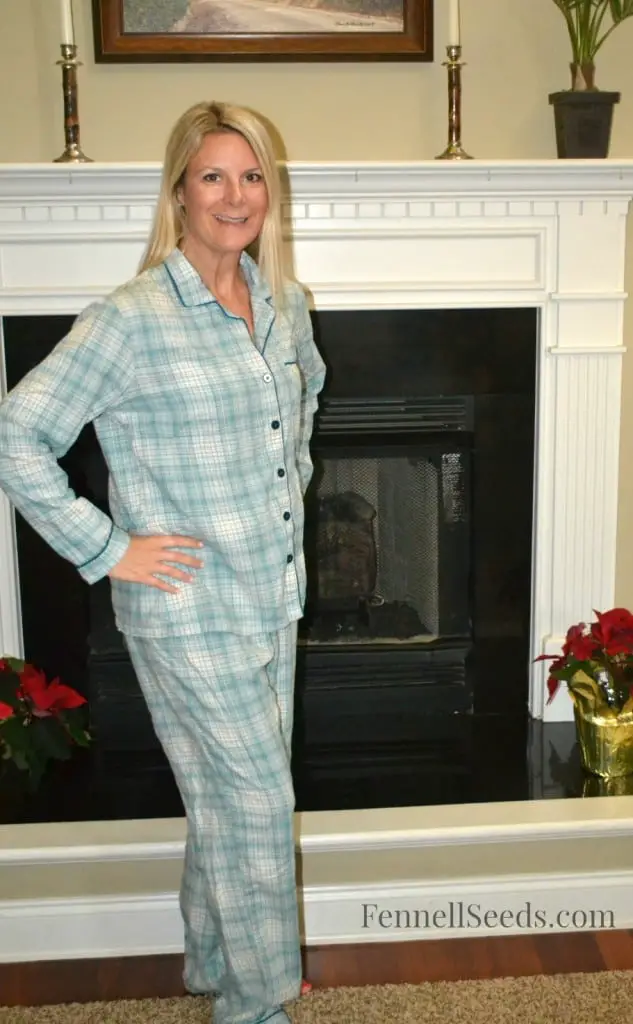 The fabric is the perfect weight. A very light flannel. This makes them super soft but not too hot. I like to sleep under lots of covers so I don't want pajamas that are too heavy. The pants were a little bit long but I fixed that by washing them and putting them in the dryer on hot. I didn't do that with the top, I hung that to dry because I like the size of the top. Now they are both the perfect fit. I like them baggy.
When I went to buy another pair I couldn't find them in Target. Just last year I figured out that they only come out once a year, right before Christmas.  I could never find another pair that felt the same. So I had to wait until close to Christmas. I ended up buying a set for myself and 2 more as Christmas gifts.
My little girl wanted in the picture.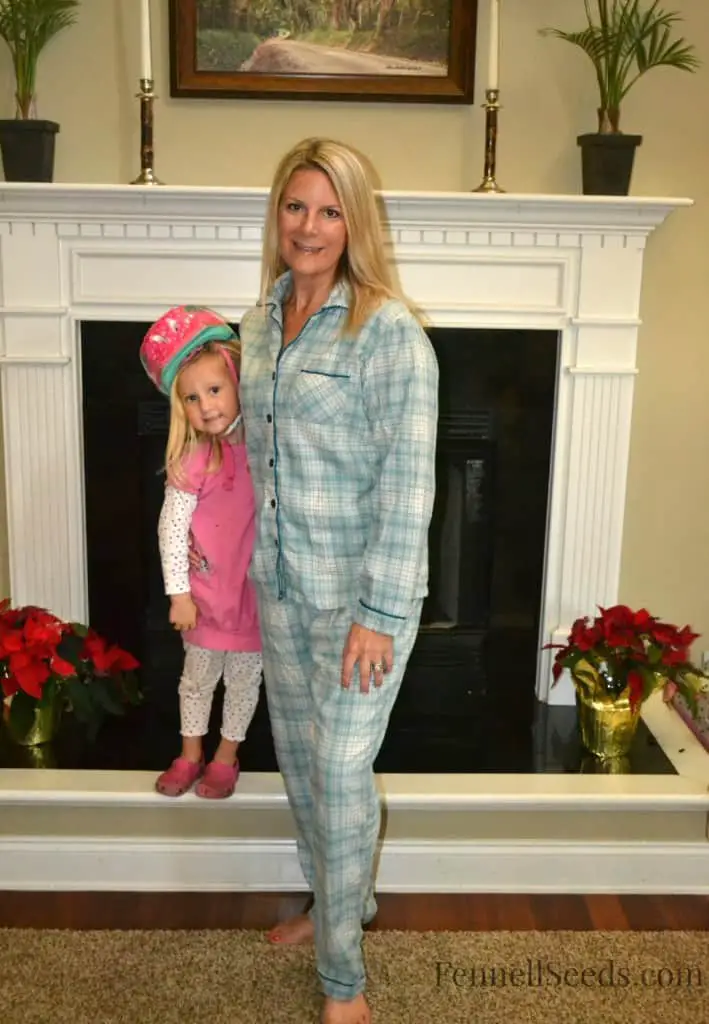 These are now such a steal at under $25.
Click here to go to Target to order.
I promise you will want to order more. It feels so indulgent to wear my new pajamas. I am especially happy to have a new pair for my girls trip coming up. My poor friends have seen my one good pair of pajamas 4 years in a row. Now I can act like I am just so fashionable in my evening wear. Ha!