I would call myself a social introvert. I love small group social outings, hate big cocktail parties. I really need a lot of social interaction but in small close groups. When I became a stay at home mom, I needed to make sure I saw other adults and have conversations during the day. Plus my husband would like to not be the main person I tell about how exciting the latest sale was at Gymboree. Ha! Enter, the most important thing I did for myself when I became a mom.
The Moms Club. It is the perfect thing for new moms. You can find one in your specific area so you never have to drive far. The group meets during the weekday and have both large group gatherings and also small playgroups that meet weekly. The playgroups are  split up by age groups. 0 – 12 months, 12 months – 24 months, usually up to 4 yrs old. So it is always a small group.
These small playgroups are where I have met some of my closest friends. You can't help but become super close. Everyone has a huge thing in common, your kids. 🙂 If you become a regular attendee of playgroups usually you all start to meet up other places. For example someone will say, my Thursdays are boring anyone want to do library story time with us? And next thing you know everyone is getting together another day too.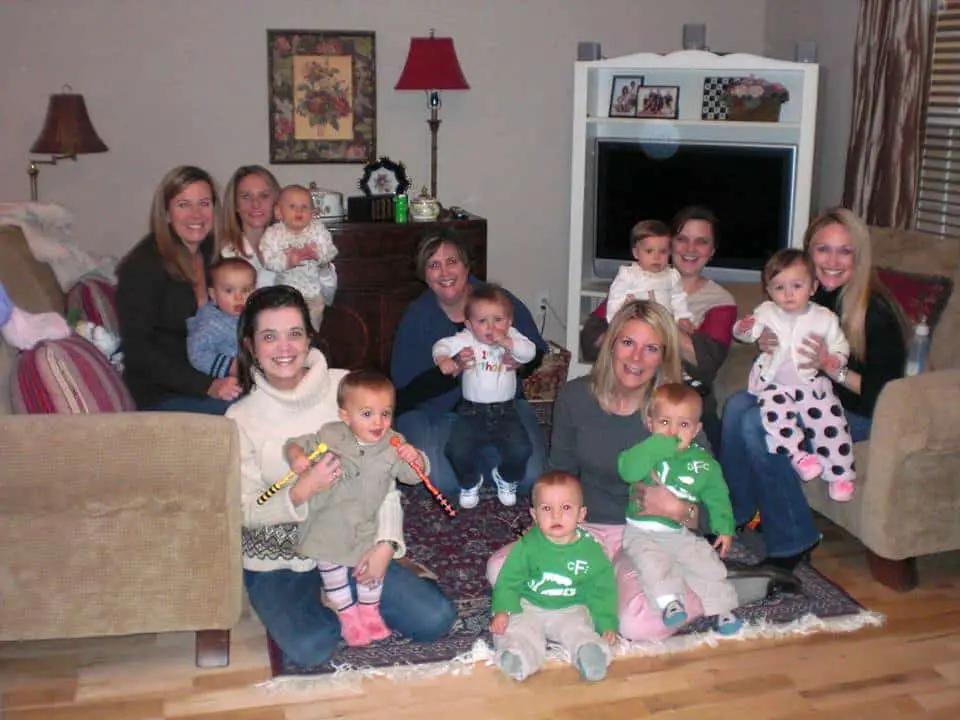 Kids are welcome to everything and even siblings to any of the other playgroups if you have multiple children. So no worries if you have more than one child.
One of the benefits that comes later is that everyone is in your area so as your kids get older and they enter school they will already know several kids.
Part of the by-laws of the small groups being a part of the parent Moms Club organization states that most events need to be free so no worries that this would be expensive. There is a yearly $25 fee to join and that is it. Most playgroups are held in homes or if you don't want to host in your home you can pick to meet at a library or park instead when it is your turn to host.
I can't stress how important these women became in my life and how much it made me enjoy being a mom. Any question I had would be talked about as a group. If my child was going through a weird stage I would get tips from the other moms on how to navigate through it.
Please take a look and see if there is one in your town. Click here for the main page. I get nothing for recommending them, I just can't imagine what being a stay at home mom would have been like without this group. They made it fun and not lonely. I love my Moms Club peeps. 🙂
This post will be shared at my favorite linky parties.