I must say that I am so happy that I did this. My 1 Week Clutter Free Room Challenge. I thought it would be almost impossible to keep this room looking great all week. I always blame our crazy life and our 3 kids for the constant mess. Well, this just proves that if I just took a couple minutes to pick up each night then things would look pretty amazing around here.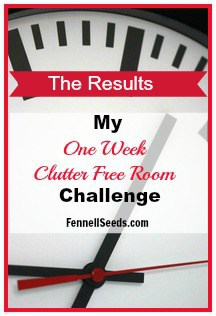 Let's start from the beginning.
I cleaned up and reorganized our family room to handle our Christmas mess. See my Before and After Post here.
I decided to pick up every little thing in my family room every night for 1 week.
Even when it got pretty messy during the day it motivated me to constantly remind the kids to put away their stuff because I knew if I didn't it would be a bigger mess for me later that evening.
Found out it only took 2 minutes sometimes to put away the small things left out and that small step gave us huge returns!
Here is one day when it became messy during the day.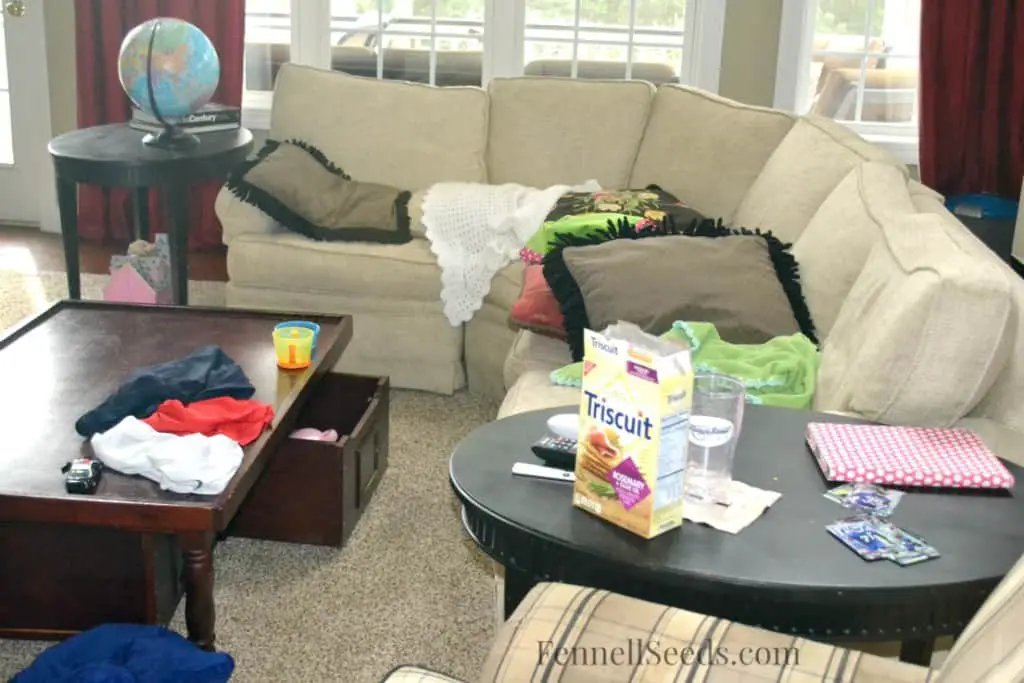 Now previously I would pick up most of it but inevitably there would be a toy or something that I didn't really know what to do with it or it belonged in a place I just didn't "feel" like walking to right then and over a week those little things would build up. Next thing I knew my family room looked a mess.
This evening I can truly say that my family rooms looks exactly like it did 1 week ago. I am pretty impressed with myself right now, its the little things right? 😉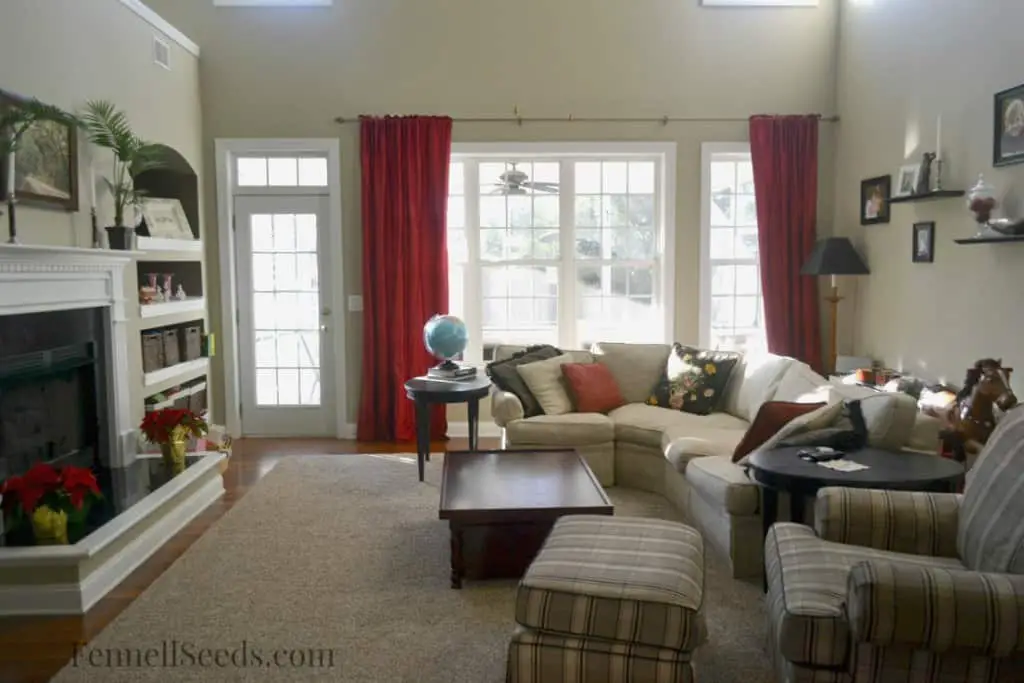 What I can take away from this challenge:
Just take 2 minutes every night to put EVERYTHING away. This has the effect of motivating me to to pick up often during the day so that my nightly job isn't too big a job.
I want to do this in more areas of my home.
I'll post a new challenge for myself soon.
This post will be shared at my favorite linky parties.