Do you love to see what other Mom's purchase for their kids? I do. It is how I get my best ideas and I thought it would be helpful to hear what my kids have received and what actually was a hit or a flop. I love hearing reviews from other Moms what they think are hits and misses versus just looking through a catalog or watching commercials.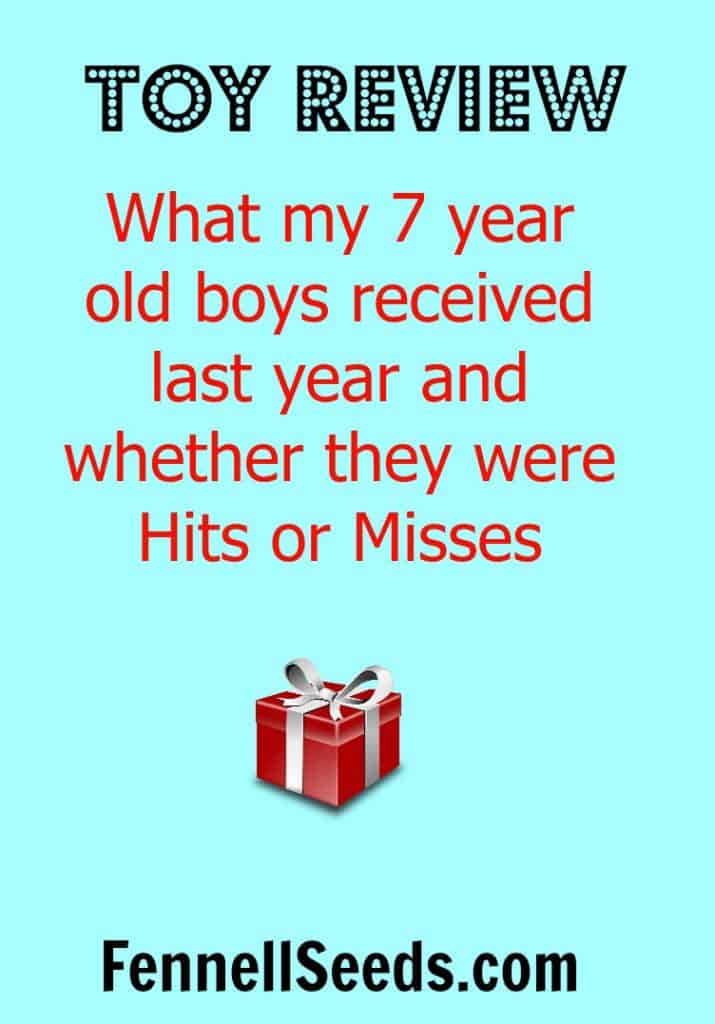 I even ask my neighbors and Moms of my boys good friends what they are purchasing to get ideas. I definitely spend way too much time researching. Maybe I just need to relax since they never look at me and say, "Wow, you must have spent so much time deciding that this would be the perfect gift for me. Thank you!". It is more like, rip and tear through the packaging as fast as possible and 5 minute later they ask…"Is that it?" and their Dad and I freak out that they aren't appreciative.
Let's get back to the dream…the perfect holiday gifts.
Here is the list of what my 7 year old boys actually played with in 2015. This is what they received last year and my take if it was a hit or a miss. If you click on the name of the item it will send you to my affiliate link.
Connect Four – This game has actually seen the light of day many times versus being in our game closet collecting dust. It is one of my favorite games too so that may be why it comes out a lot since I will actually play it with them. HIT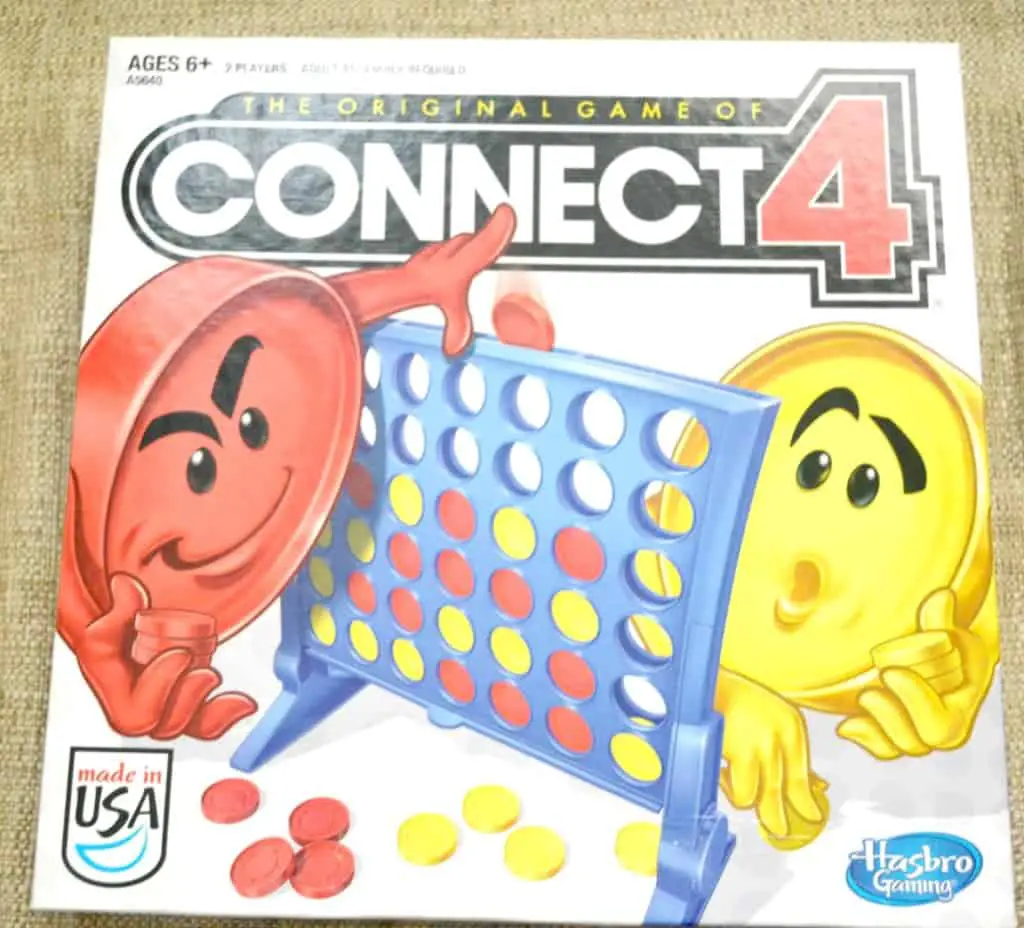 2. No Stress Chess – never used. I think we got this out to look at it and it has lots of instructions and we never actually played with it. Big Fail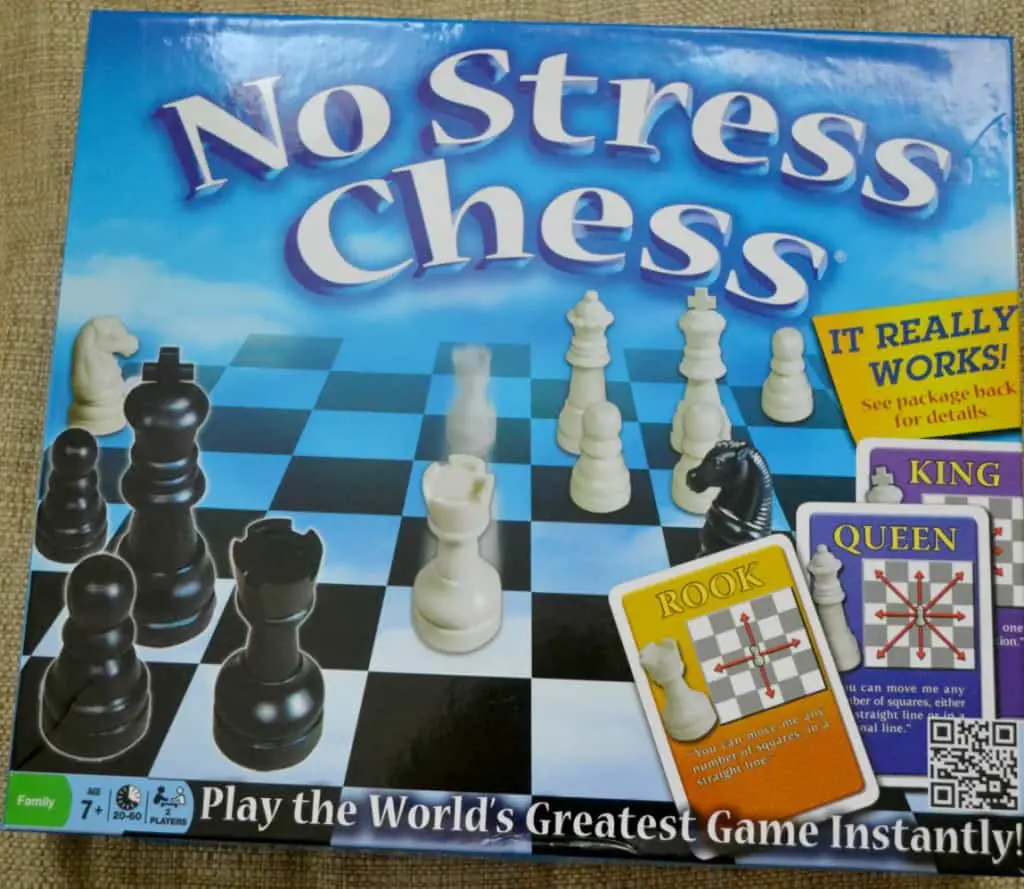 3. Chopsticks – My boys actually like sushi and were struggling with regular chopsticks so I found these in a magazine and purchased them. These are fun stocking stuffers. The boys love them and use them whenever we have sushi. HIT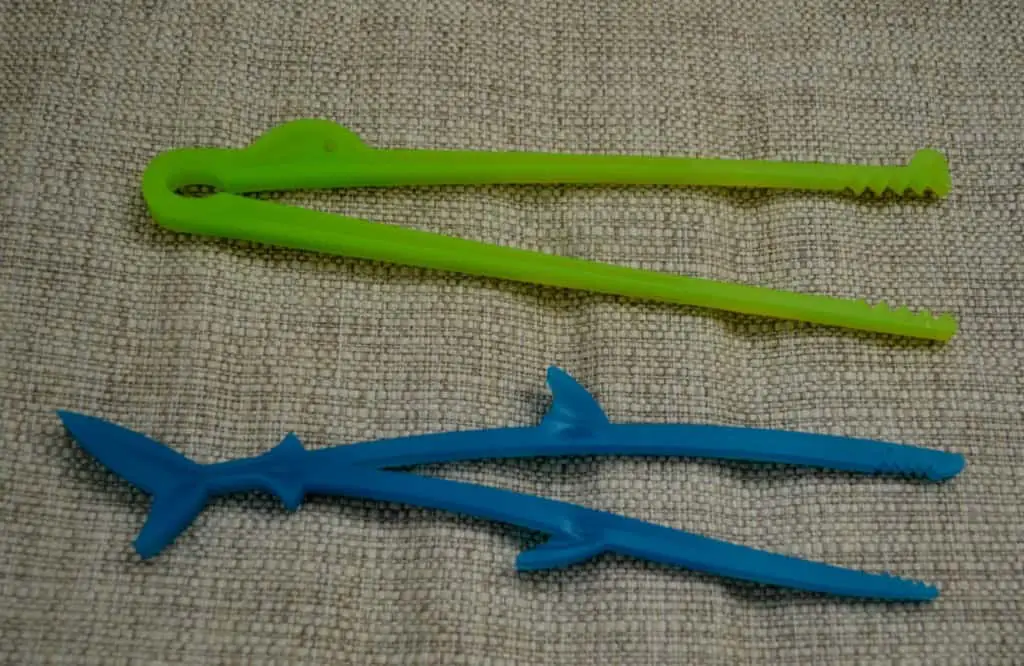 4. Spirograph – Used once. This is way more difficult than I remember but maybe I was older when I used it? I love the idea but my boys didn't seem that into it. I will definitely keep it for my daughter as she like to draw more than the boys. MISS
5. Guess Who – another game that I loved as a kid. This one was played with a bunch the first couple months of the year but hasn't been out of the game closet in a while. Maybe I need to break this out. I like it so would give it a thumbs up. HIT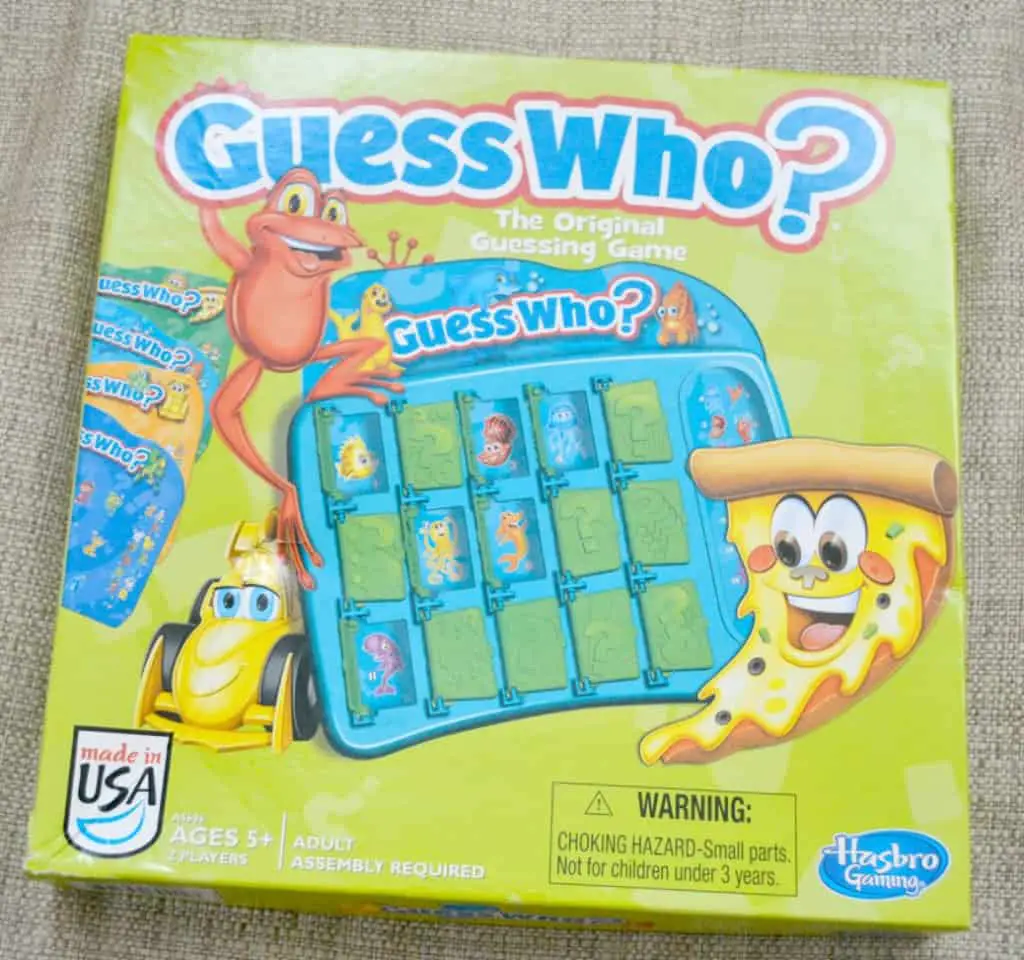 6. Illustory Comic – This is such a great idea but actually starting the book seems scary because you want to make it perfect. It is a fail for us but maybe if I wasn't such a perfectionist and just let my boys draw and write anything on it it would work for us….deep thinking now…maybe I just let go and let them just do it and maybe it will actually get done. MISS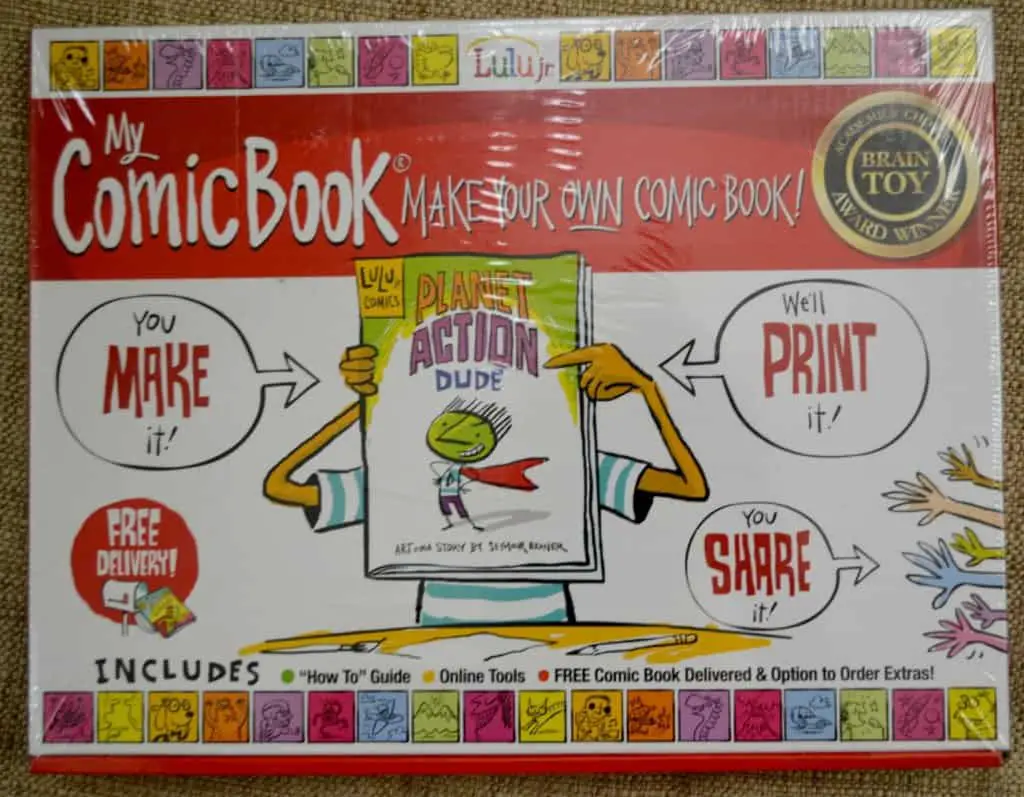 7. Art Set – for one of my boys this is a big hit. He loves it and gets it out on his own to do some projects. My other boy has never used his once. This was such a steal of a deal for such a nice set that I have no regrets since my daughter will probably love it. HIT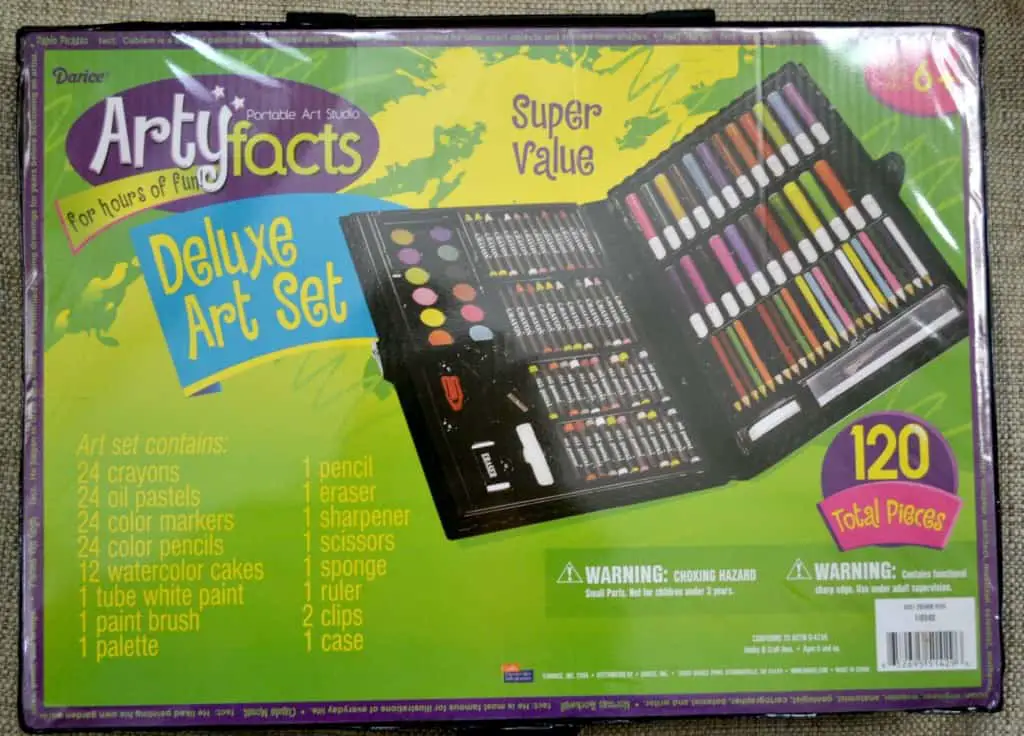 I will definitely keep track each year of what I purchase and which gifts are hits. If you haven't seen it already check out these posts:
Favorite Advent Toys that Kids Love 
Toy Review – Gifts my 3-year-old received last year and what she actually played with