This post may contain affiliate links. See my full disclosure here.
My boys are obsessed with muffins. In fact, they are the only thing they have eaten for breakfast before school for the past year. Now I am not a super health food Mom but I do believe in a good breakfast so I have opted to make their muffins from scratch.
Why does it seem to be that you are either good at baking or cooking but not both? 🙂 I am a decent baker but am not a good cook. Maybe it is because I am pretty good at following a recipe exactly?? I don't have many (if any) recipes on my blog because this just isn't a huge skill of mine but over the past year of making muffins for the kids I think I have perfected the crispy edge.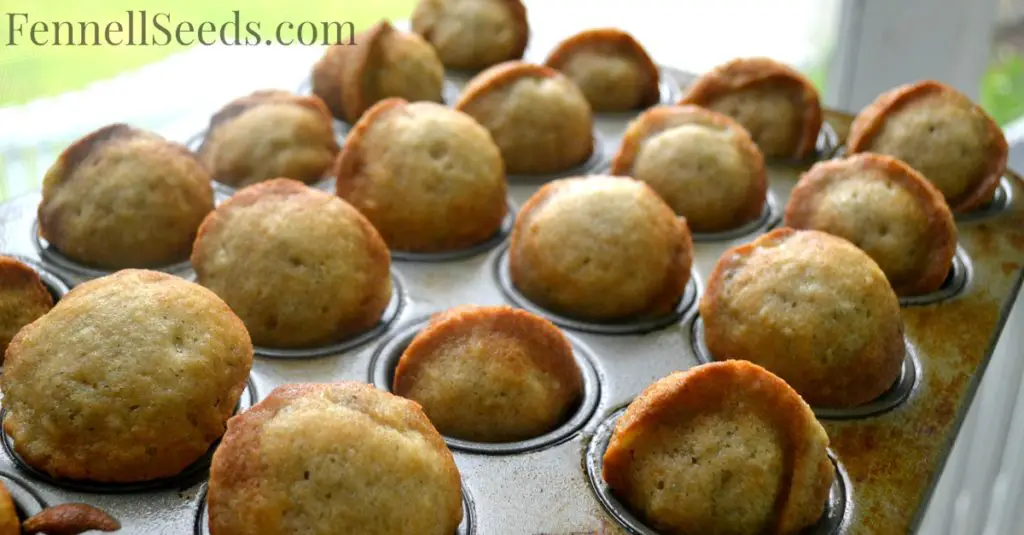 Whenever I eat a muffin I like to break off the edge of the muffins and eat that part first. To me it is the best part of the muffin. I finally figured out 2 tricks to make the crispy edge every time.
2 Tips to Make a Crispy Edge on your Muffins
Use a baking cooking spray to spray your pan. I was using regular cooking spray but once I switched to the cooking spray that has flour in it and it helped to make the edges crisp up.
When your muffins are done cooking pop them out of the pan. You can see in the picture of my muffins that I just popped them up out of their little cup so that the edges can cool without touching the sides of the pan. This really helps. I usually take the pan out of the oven and wait about 5 mins and then take a butter knife and pop them out of the cups. If I wait 5 mins I can handle them a little better.  Here is the mini muffin pan I use in my kitchen.
Here is my favorite banana muffin recipe. I cut the recipe in half and make it into mini muffins. Do you have a favorite muffin recipe?