This post was sponsored by Amazon as part of an Ambassador Activation for Influence Central and all opinions expressed in my post are my own
Do you have the 20 minute reading goal each night? Starting in Kindergarten we are expected to get 20 minutes of reading done every day. I know reading is the foundation and it is the most important thing to reinforce at home, but goodness, those 20 minutes seem to last forever.
Here is how in our house we have made this nightly homework a whole lot easier and with a lot less fuss from my kids.
Echo Dot Kids Edition to the rescue.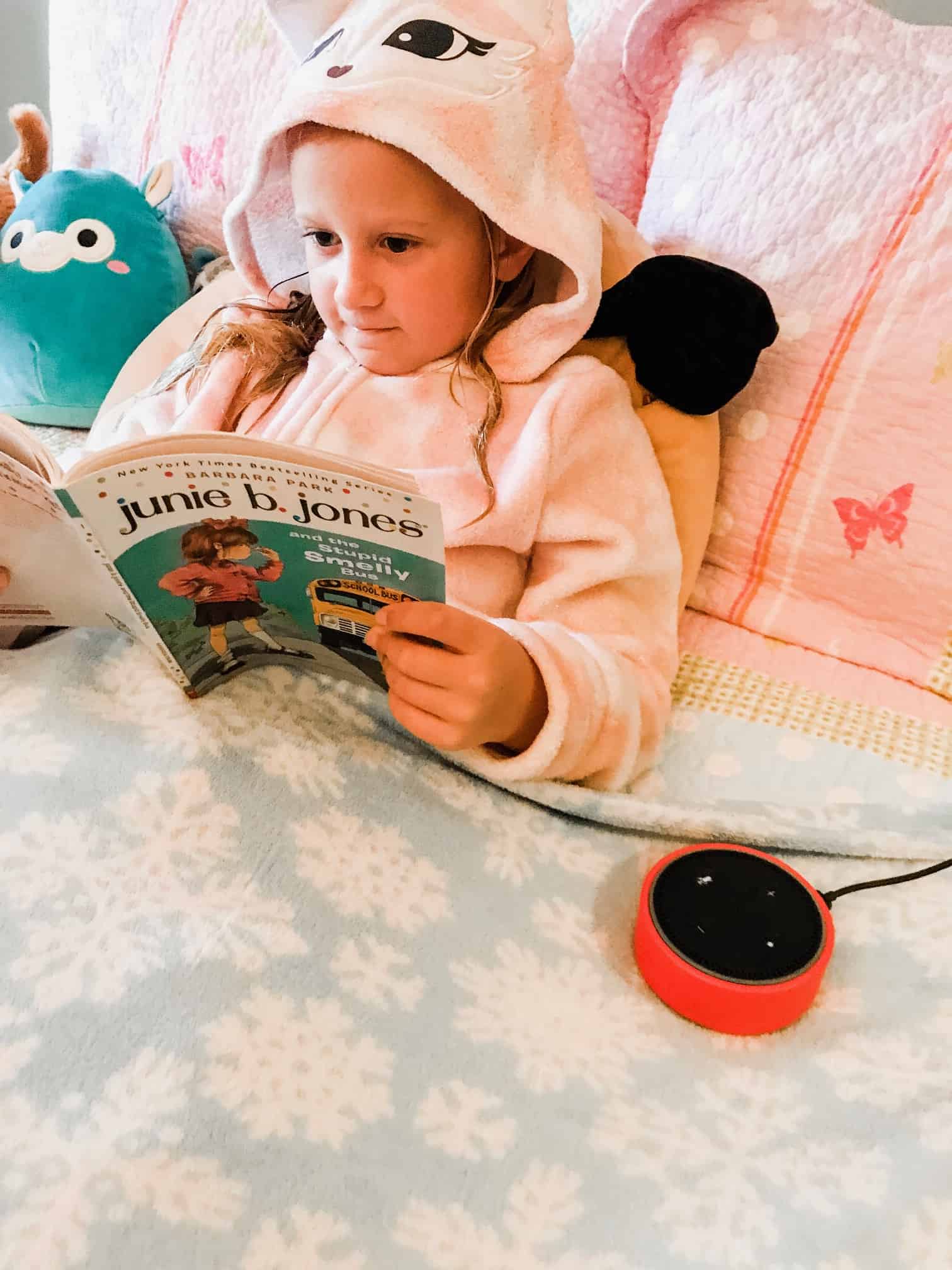 I have a giveaway for a free Echo Dot Kids Edition at the bottom of this post!
Did you know that those 20 minutes can include listening to someone else read? Yes!
Listening to audiobooks builds listening skills, develops new vocabulary and introduces books above their reading level where they can listen to a more complex story.
Here is how we get our 20 minutes of reading completed in our house.
I have my daughter read her appropriate reading level book she brings home from school.
At bedtime we read one book. I pick a short one or just read 1 chapter of a book.
Then give her a kiss goodnight and let Echo Dot Kids Edition tell an audio story after I leave the room using Amazon FreeTime (you get 1 year unlimited when purchasing a Echo Dot Kid Edition).
I have our Echo Dot Kids Edition set to turn off at 8:25. It tells her "Goodnight" and she knows story time is over and her Echo Dot Kids Edition is now asleep.
Not only has using the Amazon FreeTime to tell her an audiobook helped to fulfill her reading requirements. It has stopped the call for one more sip of water or one more kiss. I am not just leaving her in silence in her room, she is now engrossed in listening to a book.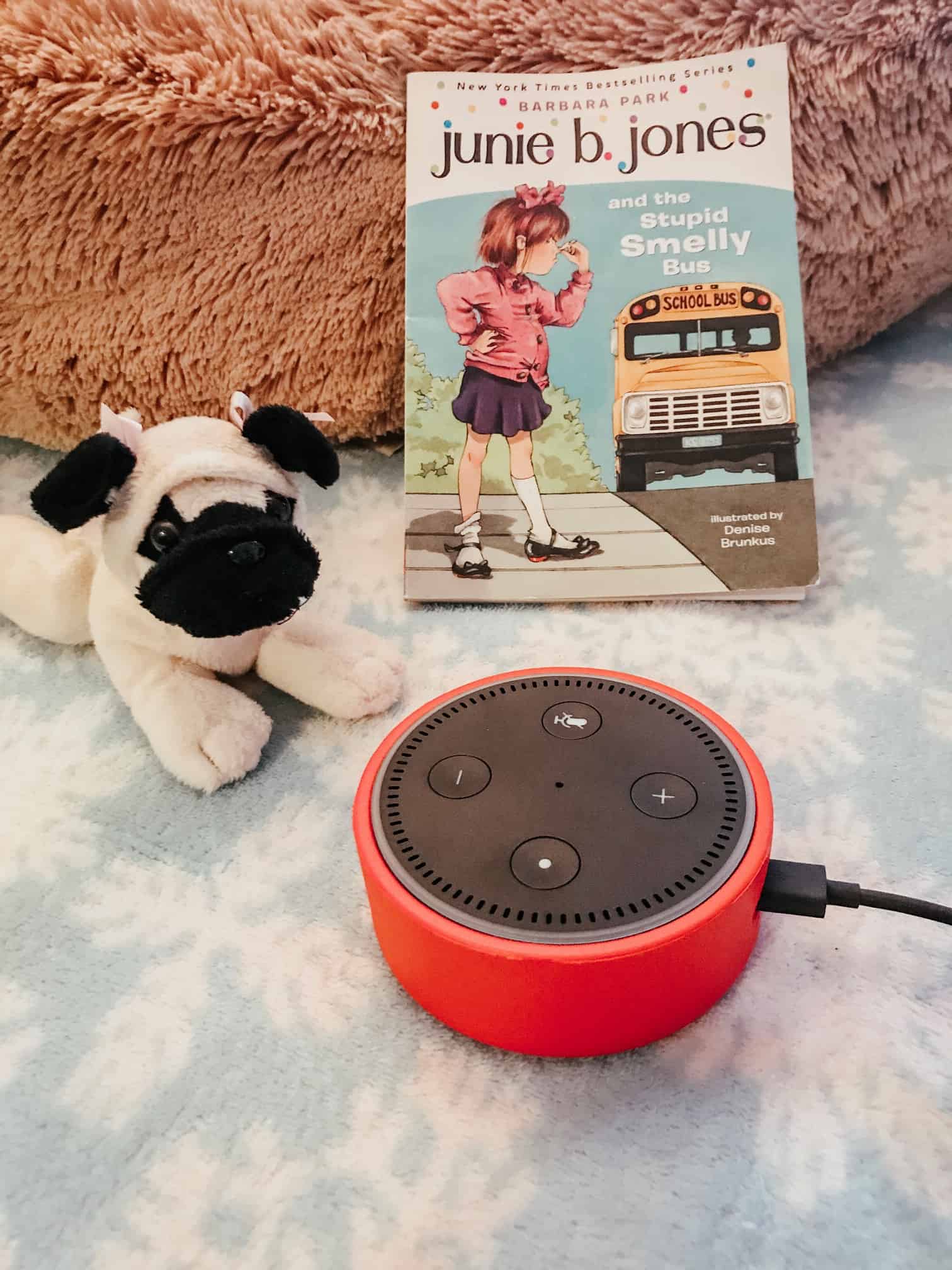 FreeTime on Alexa has over 1,000 Audible books. Right now my daughter is listening to Junie B. Jones. I love the Parent Dashboard because it was user-friendly and easy to set the Echo Dot Kids Edition wake and sleep times.
I also didn't want it to be available to play with before 7:30am but this may be a good way to keep your young kids in their rooms until you want them to come out in the morning. They can ask Alexa to tell them jokes, stories or even play games.
Want to win your own Echo Dot Kids Edition?
I am super excited to be a part of this giveaway.
Enter to win one of 10 Echo Dots.
Amazon Echo Dot Kids Edition Sweepstakes

I-C will randomly select winners from all program entries and Amazon will facilitate fulfillment of the winning prizes of 10 Winners.
CONNECT with Amazon Kids and Family:   Facebook | Twitter | Instagram
Like it? Pin it.