Since I was young my family has had a vacation home on the beach. Now that I am the only one that lives in the area I am in charge of renting the home and we use VRBO. I think it is a great way for renters to find places to stay a lot less expensive than the same home via a large resort rental company. It is also wonderful for the owners to go around paying a large percentage of the rental price to a property management/resort rental company.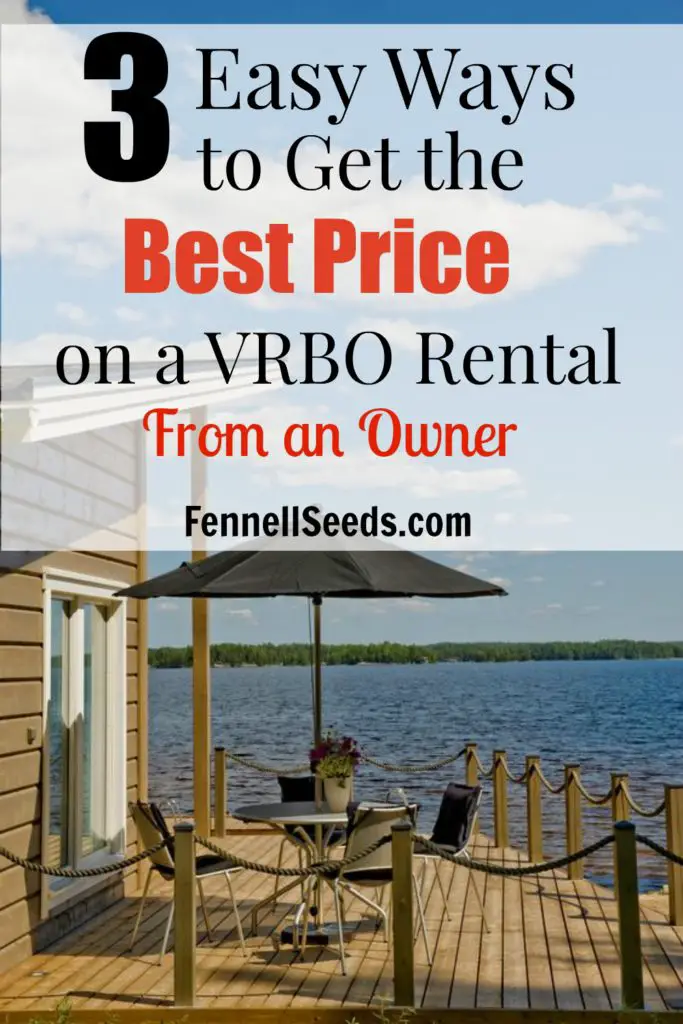 In the 5 years I have been in charge of renting the house I have found that there are definitely ways that some people get a bigger discount than others. Here are my 3 tips to get the best price on a VRBO rental.

Tell the owner a little about yourself – I actually love to hear where the person will be traveling from and what family they will have with them on the trip. In your first email be sure to include some personal information such as why you are coming to the area (wedding, family reunion, vacation, etc) and where you are traveling from. In the 5 years I have been in charge of renting the house I can't tell you how many times I end up having mutual friends with the family renting. Just this summer there are 2 families that are from areas of the country where we have lots of family and with one phone call to a family member in that town we knew exactly who the renters are and we definitely were more negotiable on our price since we now "know" the renters via friends. I have also been more likely to place a hold the week until the family made a decision when I had more information about why they were coming and why our particular house interested them. What can I say, I am a sucker for a good story. 🙂
Always ask if they can come down on their price – About 75% of the time I will drop the price a couple hundred just because they asked. Especially if it is a few months before peak season or if it is last-minute, I want to get the place booked. If it is 2 -3 months out of peak season then I am getting emails every day from multiple renters so I am much less likely to negotiate.
Use Priceline strategies – If you are trying to rent something last-minute or just a couple of weeks before the rental dates try to name what you would be willing to pay and see if they will accept it. You can even ask the owner to include the cleaning fee or any other fees into the main price. Usually if the rental date is getting close and the place is not rented then the owner will be willing to accept your offer rather than have the place sitting empty.
I have used VRBO to rent other homes for our own vacations and was able to use these tips to get myself a better deal. I made sure to tell the owner why I liked their particular home and that we also used VRBO for our house so I would definitely take care of the home during our stay. Sometimes all it takes is just sharing a little bit about yourself and a lot of people are willing to negotiate once they feel a connection to you.
Have you used VRBO to rent? Did you find it easy to use and negotiate?
This post is in no way sponsored (I wish it was). 🙂