Yes, it is true. Eating Popsicles helps me lose weight. Here is how.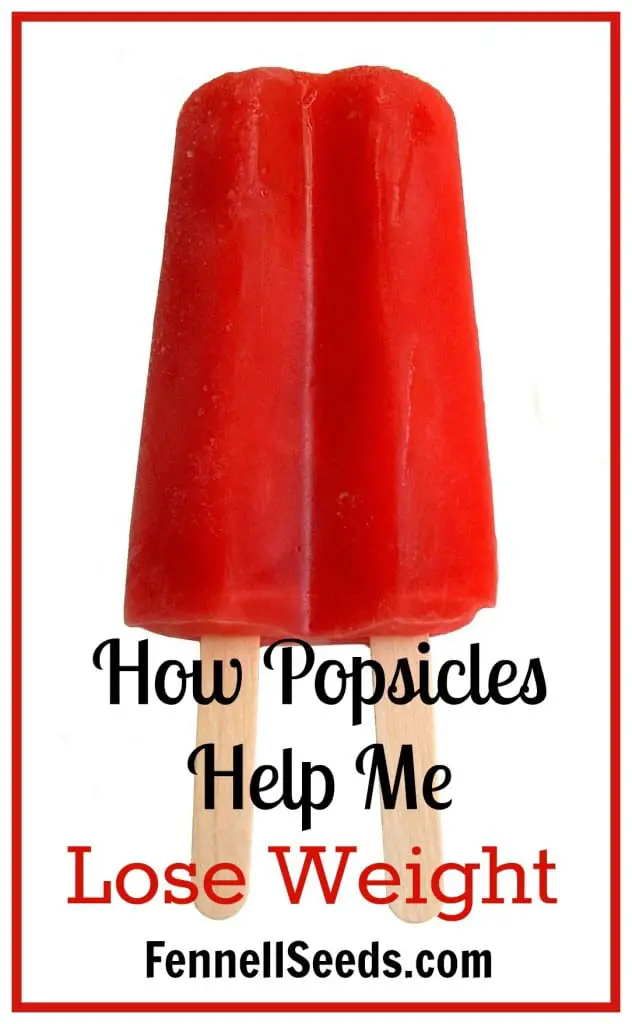 After dinner, I can't stop eating sweets. I eat when I want to relax. I eat when I am stressed. I love to eat no matter what, who's with me?  It is a terrible habit but when I find that all my snacking has caught up with me and I have gained a few pounds I switch to Sugar Free Popsicles as my after dinner snack. My girlfriends all laugh at me when I tell them but it works.
Sugar Free Popsicles are only 10 calories each. So, in my crazy head I can eat 10 of them and it would only be 100 calories. Now, I never actually get to 10 popsicles, but in my mind if I tell myself I can then it seems like such a treat and I am not depriving myself. It takes about 5 mins to eat a popsicles so I get that satisfaction of a sweet snack that takes a long time to eat. At most I have 2 -3 and then I am satisfied and (BONUS) I have only had 20 – 30 calories.
I love tricks like this so if you have anything similar please share with me!