I don't know about you but I love receiving Christmas Cards from friends and family. I like seeing the kids growing up. I even like the families that send the letters updating us on everything they have been doing. I don't send a letter but I do send out a photo card.
After all the time and energy getting the right photo of the kids and selecting the best layout of the card, I didn't want to just throw our family card into a box to not be seen again. It brings such joy to look at how far we have come as a family.
Here is how to use your Christmas cards to decorate.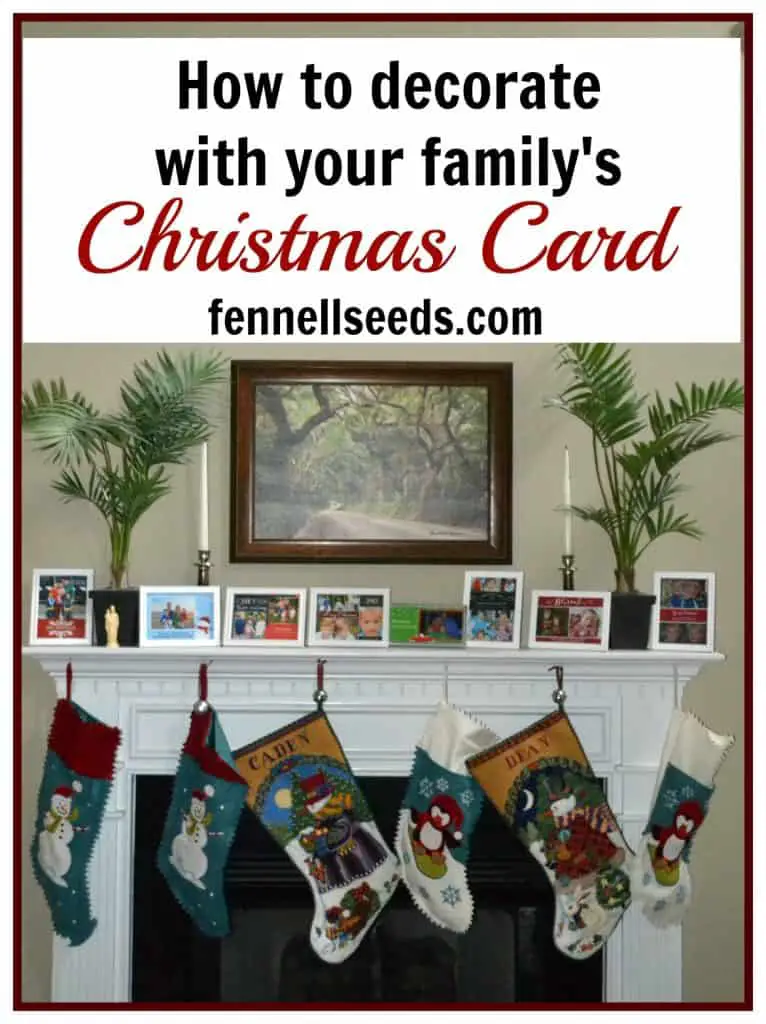 First –  I decided to buy frames and frame our cards. I bought 10 frames at Target so I would be able to use the same frames for several years. I need to go look and see if they still have these and buy some more. Here are some great ones on Amazon.
Second – I had to decide on a size for the cards. I only order 5 x 7 cards now. If you notice close in the picture above, the year before I decided to do this I had used a landscape card so it has a different frame.
Third – We store them with our decorations so every year so these are only out during December.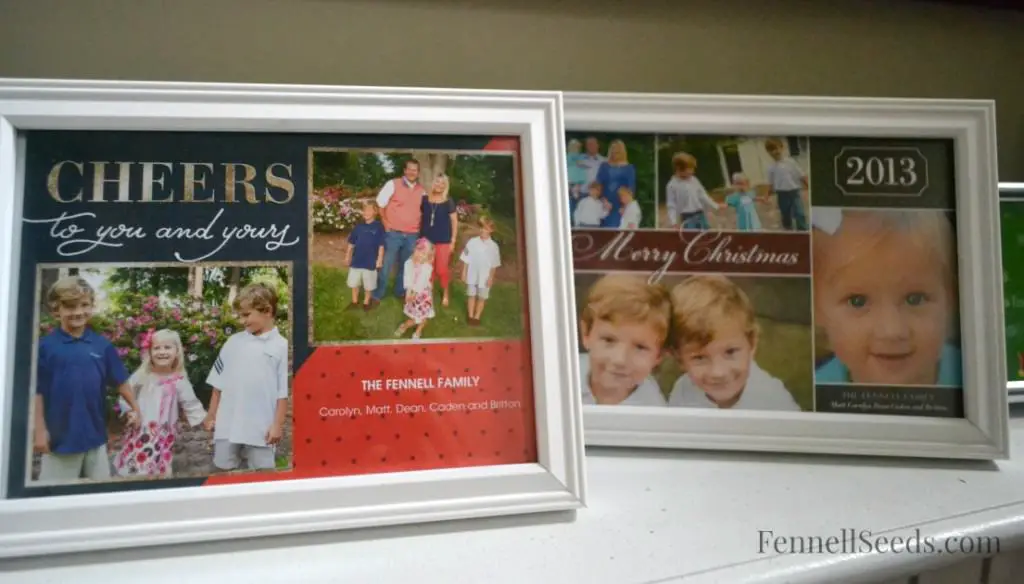 My kids love to look at them and it brings back memories of different years. These have become one of my top 3 Christmas decorations.