Having a pet is such a wonderful and enjoyable experience and there is no question, dog owners love their furry friends. The truth is though, having a dog in your home can also be quite a challenge. Especially when it comes to how to get rid of dog smell when we are wanting a fresh and clean smelling house.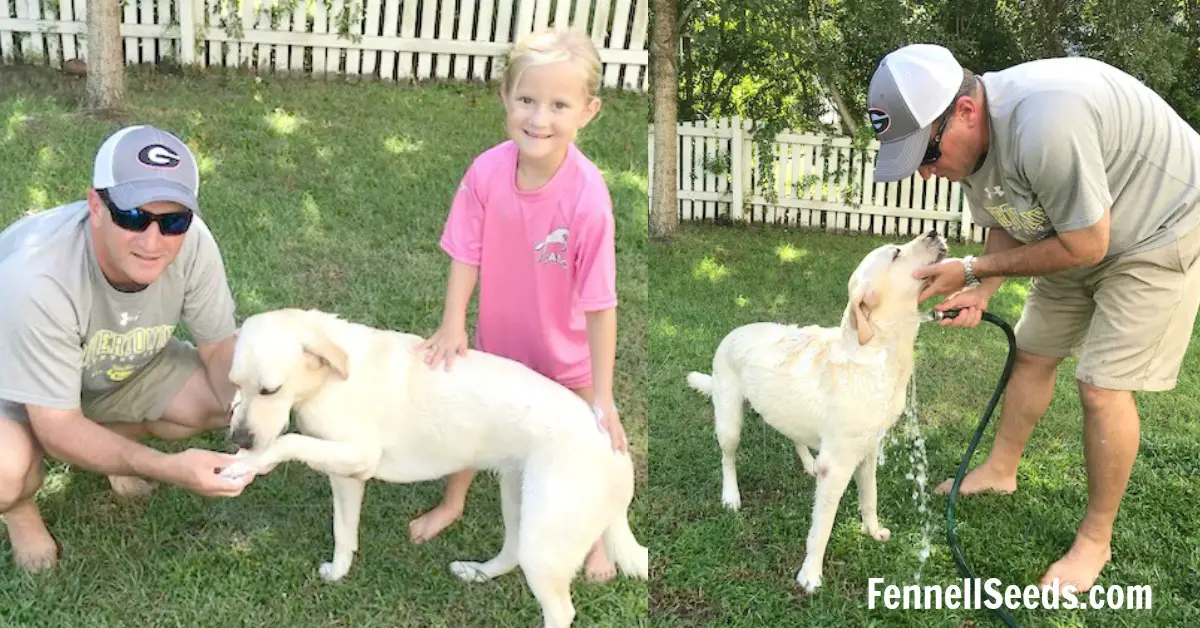 When our family decided to add a pet to our home I was really worried. In a lot of homes I could walk in and immediately smell their dog. I am always taking care to make sure that our home will smell fresh.
As fantastic as it may be to have a pet, dogs create some unpleasant smells around the home. These unpleasant smells can be challenging to remove from your home, but to completely accomplish this odor removal from your home all you must do is follow these few simple steps!
How To Get Rid Of Dog Smell
Clean on a Regular Basis
Making sure to clean your house regularly will help to minimize the pet odors from taking over your home. Washing fabrics is one of the most important things to focus on, especially when you have a dog.
Groom Your Dog
It is extremely important to make sure that you are grooming and cleaning your dog regularly. OdorKlenz Pet Shampoo is an amazing way to keep your pet smelling clean and fresh, while also keeping your home smelling good.
Thanks to OdorKlenz for sponsoring this post.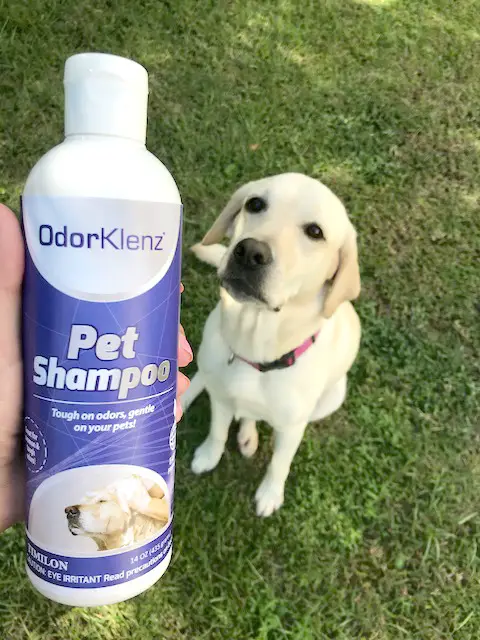 OdorKlenz is non-toxic and made from safe earth materials.
I am very picky about how the shampoo smells on our dog. The OdorKlenz Shampoo has hardly any scent at all. I actually like that there is no perfume-y masking-agents.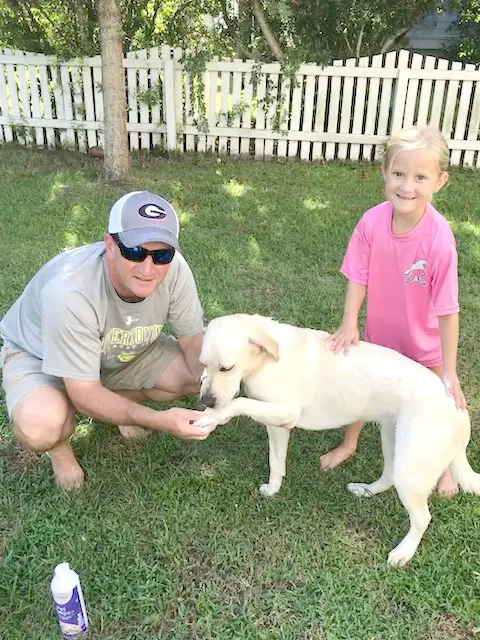 If you are sensitive to smells, this shampoo is amazing because when I went to smell our dog after she was completely dry my first words were "Hmm…she doesn't smell like anything." I worried for a second on how I would describe the scent to you but thought…hey, that's the best way for a pet to smell….like nothing. 🙂
When you eliminate your pet's body odor it will eliminate the odors in your house.
Clean Your Dog's Stuff
Not only is it important to clean your dog's body, but you need to also clean your dog's dishes, toys, bedding and other belongings on a weekly basis. This will help to keep your home smelling fresh and clean.
Air Out Your House
Opening doors and windows at least once a week for 10 minutes can make a huge difference in the quality of air in your home. Luckily my husband likes to open the windows for fresh air, if it was just me I would forget to do this and would just sit in my stale air for months. After he does it I do notice that our home is fresher. Make sure you take the time to air out your home, even during the cold months.
Deodorize Carpets
Carpets can hold on to pet odors for a long time. If your home is primarily carpet, this can be the main culprit for the unpleasant smells in your home.
OdorKlenz has an amazing Source Odor Treatment to either get rid of a specific spot that needs to be cleaned due to a doggie accident or if you need an overall treatment on all of your carpet. Make sure to read the directions as it has different steps for which type of treatment you need.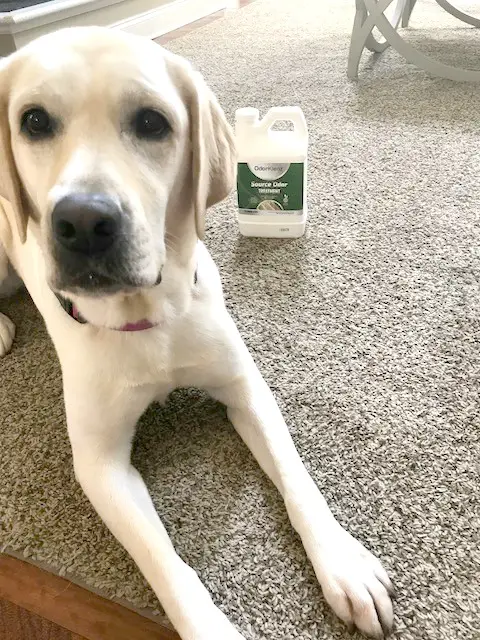 Use Fresheners
Scented candles, plug-in air fresheners and deodorizing room sprays are all fantastic ways to help your home smell better. Just remember, masking the scent isn't going to work, so use these items in conjunction with the other items listed above.
Take Care of Furniture
The best way to make sure your furniture remains odor free is to keep your pets from sitting on it. If that isn't possible, choose a more pet friendly fabric for your furniture. Leather furniture with a metal frame is more durable and easier to clean than others. Allowing for your dog to cuddle with you on the couch without it absorbing smells.
Your house doesn't have to smell just because you have a dog. Just make sure to clean your home, pet and their belongings on a regular basis. A good dog shampoo like OdorKlenz can make all the difference when it comes to the smells in your home and opening the windows to air it out will have a huge impact. Whenever possible, deodorize your carpets with OdorKlenz, use air fresheners and take good care of your furniture. Your house will smell much better with just a few simple steps.
You can order the Shampoo and the Source Odor Treatment from OdorKlenz and use the discount code FS15 to receive 15% off your order! This is a special code just for my readers!
Like it? Pin it.