Congratulations! There is a new baby in the family. Everyone is thrilled and even your first-born is showing signs of loving the new baby. You are doing everything to prevent new sibling resentment and it seems to be working until you hear "Why do we always have to do everything for the baby?".
I was at a park one day with several friends and heard a mother tell her son, "Come on, Brian, we need to leave so I can get Katie home for a nap." When I saw that kids face when he looked at his little sister I knew exactly what was going on in his little head….resentment. I made it my mission to avoid those looks from my sons as much as possible.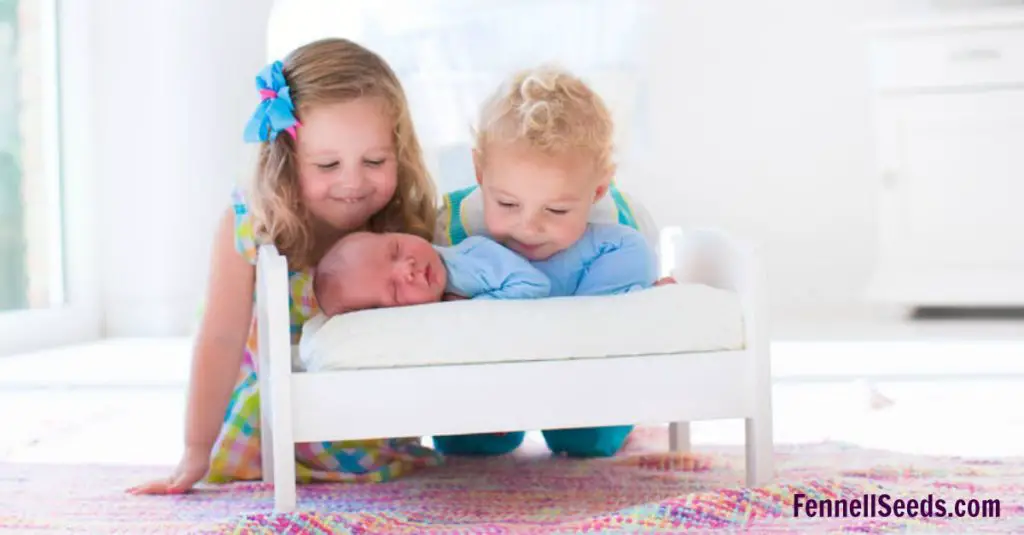 One Tip to Prevent New Sibling Resentment
I noticed how often I was telling my children that we had to leave things due to their sister. It was an everyday occurrence and sometimes multiple times. It was too much to expect them to understand that a newborns needs came before their own. There is definitely a time to teach them that newborn needs are important but every day was just too much.
From then on I vowed that I would never tell my older kids that we had to leave something they were enjoying because of the baby. I come up with a reason that doesn't involve the baby.
"Come on, Dean and Caden, we need to get home because I need to start laundry." or "Hey guys, we are leaving in 5 minutes because we all need to get home for dinner."
Anything that makes it not the new siblings fault. I am happy to take the fall for leaving a fun outing or having to drag everyone in the car to go to an appointment. These small statements prevent a lot of resentment from the older siblings on the new baby.
It is a good thing for kids to learn patience and the importance of caring for the new baby. There are several other ways that patience and caring are being taught at home. Such as, when the baby is being fed the older ones must play independently. Also, letting your child help at home with holding a bottle or fetching a diaper.
Check out some other tips to Prevent Sibling Fights or Help Get You Out the Door when your kid is Stalling.
Do you have any tips to share about siblings? I am always trying to learn and foster good sibling relationships in our house.
Like it? Pin It!