Is your baby breaking out of the swaddle? New moms need as much sleep as possible and studies show that when babies are swaddled they sleep much better. When my babies started breaking out of their swaddle I freaked out because they weren't sleeping as well. This is when I learned how to double swaddle.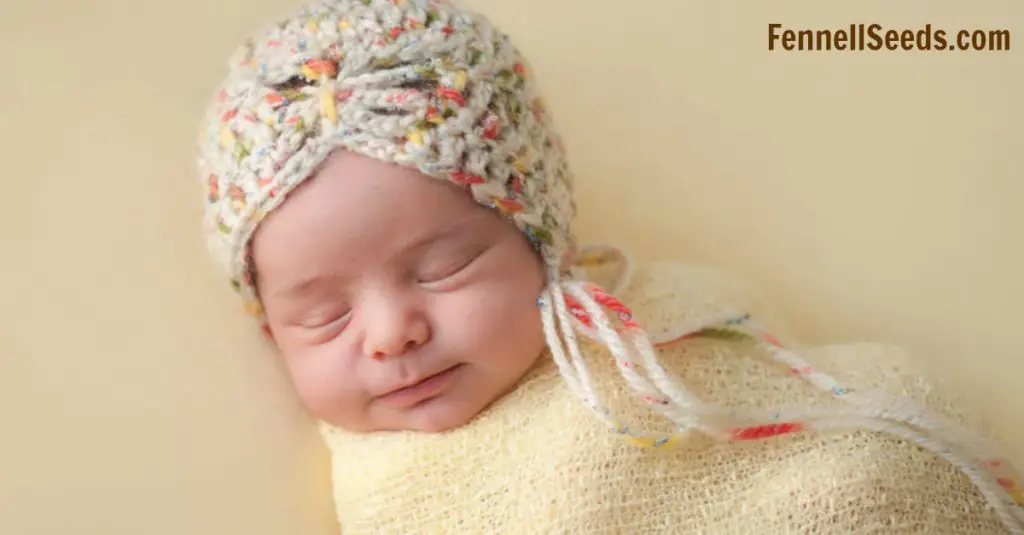 When my kids were little I would try every trick I could find to get them to sleep through the night. I loved swaddling but when babies are about 3 -4 weeks old they start getting a little stronger. When they start breaking a hand out of the swaddle then you start the double swaddle. All 6 of my sister's and my kids were never able to break out of the swaddle again.
When I talk about it with non-swaddlers they say that their babies always break out of the swaddle and I say that is exactly why we started double swaddling.We both swear by the double swaddle technique to get our kids to sleep through the night.
Here is my nephew as he is double swaddled. Look at that smile.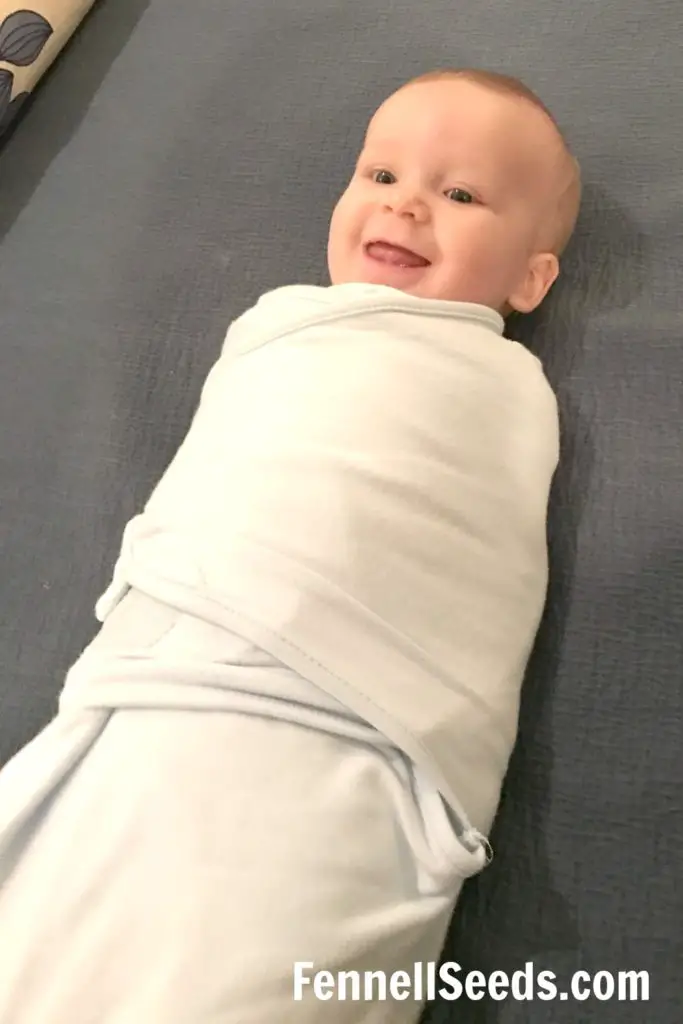 How to double swaddle
Use muslin blanket to swaddle your baby.
Use a velcro swaddle on top of the first layer.
Here is a video that shows both steps. Warning – I completely crack up laughing when I watch it. I asked my sister to film my brother-in-law doing it and to try to keep it short so the file size was small. The result  is the fastest double swaddle I have ever seen! It just makes me laugh and laugh. Poor William but he seems to love it.
If you are looking for something that will make your husband feel like a rock star, put them in charge of swaddling. For some reason all the men in our families are awesome at this skill.
It is also important to watch that your baby doesn't spend a large amount of time on the same spot on the back of their head. 3 great tips to keep your baby's head from getting flat. Also, make sure to wean your baby from the swaddle when they show signs that they are about to roll over.
It is such an amazing thing to unwrap a sleeping baby that has been swaddled. When you unwrap them they immediately raise their hands over their head and stretch and coo. It is so cute.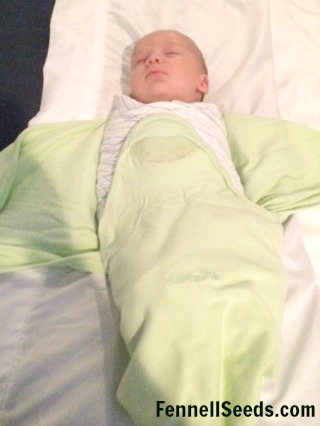 Here is what you need to double swaddle.
Muslin Swaddle Blanket – the first layer should be light. These blankets are nice and large. We keep several on hand for laying the baby on the floor or covering the car seat.
Velcro Swaddle – the second layer is one that you can just slide over the first layer. I like to use a muslin one in the summer and a heavier cotton in the winter.

If you are nervous about how long to swaddle, read When To Stop Swaddling Your Baby Plus 3 Tips To Help The Transition.
Like It? Pin it!