I love seeing how other people actually live in their homes. If you stay with them you can see how they really organize their kitchens, if they use different spices while cooking or even how they handle laundry. Recently we stayed at my sister's house and when I walked into her laundry room I saw her messy laundry detergent cups on the counter. Hi Jenny! I bet you love me sharing this on the internet. 🙂 I actually was just shown in the past year by another friend how to keep the laundry detergent cup clean so I was happy to share it with her. We are both shocked we hadn't figured this out years ago.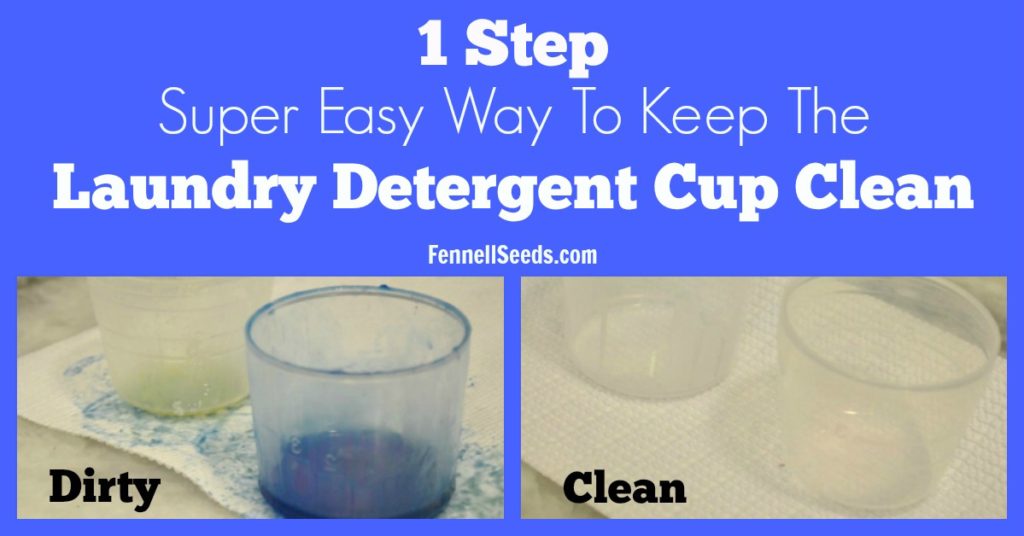 Start with your disgusting cups.  Doesn't it seem that you can never get the last bit out? Then they just sit there and get clumpy and disgusting. You can't set them right on the counter or the counter gets sticky.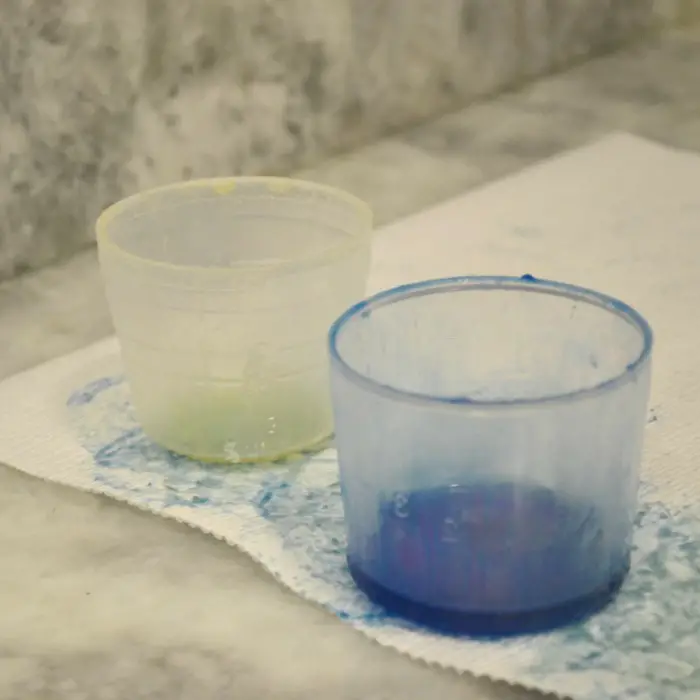 If you have a top loader I think you just rinse it with the water right after you pour the detergent into the top.  Unfortunately when you have a front loader that isn't possible. I had kept my dirty cups on a paper towel too. I was so thankful when a friend showed me what to do.
Here is how to keep the laundry detergent cup clean…
Whenever you do a load of towels, throw the cup in the washer with them.
And there you go!! They come out of the wash at the end squeaky clean!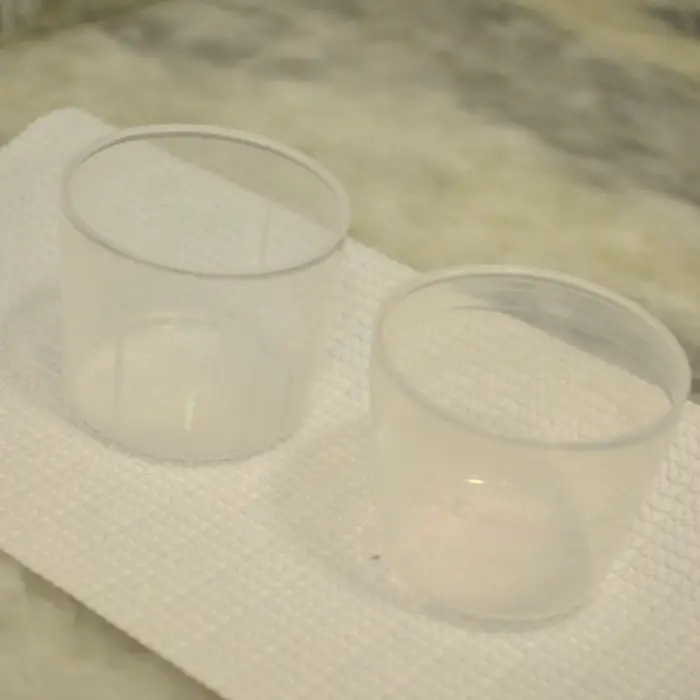 This is about the most simple tip that I have ever seen. It is one of those crazy things that when you find out about it you think…I can't believe that I hadn't thought of doing that. Am I the only one that lived way too long without knowing this tip? Do you have any others to share?
Check out my other favorite laundry tip. How to remove sticker residue after it has gone through the wash. 
Also, my favorite laundry detergent. I swear by it for newborns, kids and adults.
Like it. Pin it!